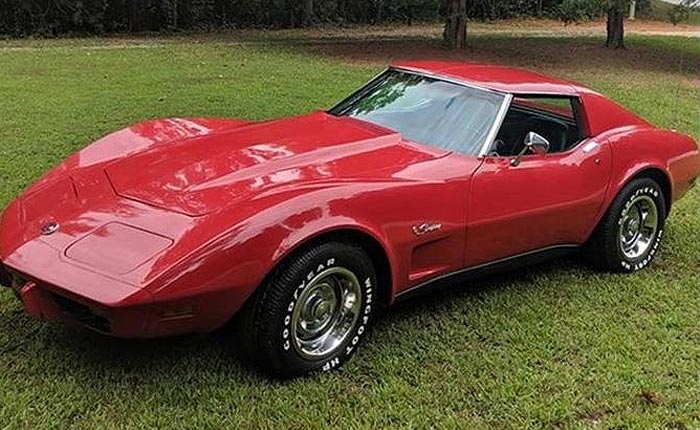 Over the years, I've sold quite a few cars on the open market, but not without a considerable dose of worry.
Will they pay with a bad check, will they pay with a fake cashier's check, will they pay with counterfeit cash, will they just pull a gun and steal the car?
One such transaction recently ended up taking a big bite out of the seller of this red 1976 Corvette, who accepted a cashier's check in good faith on New Year's Day at a home in Honea Path, S.C.
Turns out the cashier's check was a fake, and now the Laurens County Sheriff's Office is asking for help from the public identifying the two men suspected of the crime.

Lawmen have released a photo of the Corvette as well as a surveillance pic of the two suspects, who arrived to buy the Corvette about 4 p.m. on Jan. 1, 2020 in a maroon/black cherry sedan, tag number unknown.
If you have any information about the crime, you're asked to call Crime Stoppers anonymously (864-68-CRIME) or the non-emergency Laurens County Dispatch line (864-984-2523).

Source:
foxcarolina.com

Related:
[STOLEN] Car Thief in Stolen C5 Corvette Leads Police on High Speed Chase In Two States
[STOLEN] Joyride in Unattended C6 Corvette Grand Sport Ends With Crash Through a Fence
[STOLEN] Red C6 Corvette Left Running at a 7-Eleven is Easy Pickings for Car Thief