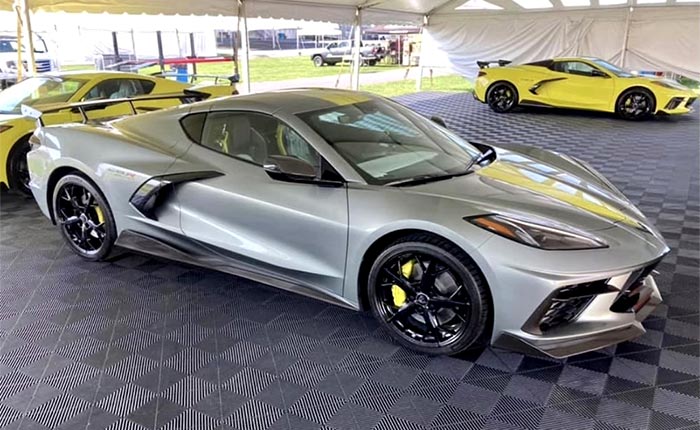 Photo Credit: Mike Furman

We got confirmation this morning from our friend Mike Furman that the new Hypersonic Gray exterior will be on display at this week's Corvettes at Carlisle show.
Mike has already hit the ground at the Carlisle Fairgrounds and caught sight of the new exterior color on a 2022 Corvette parked in the Chevy Engineers tent. The good news is that it is being presented on the first special editions of the C8 era – the 2022 Corvette IMSA GTLM Championship Edition C8.R.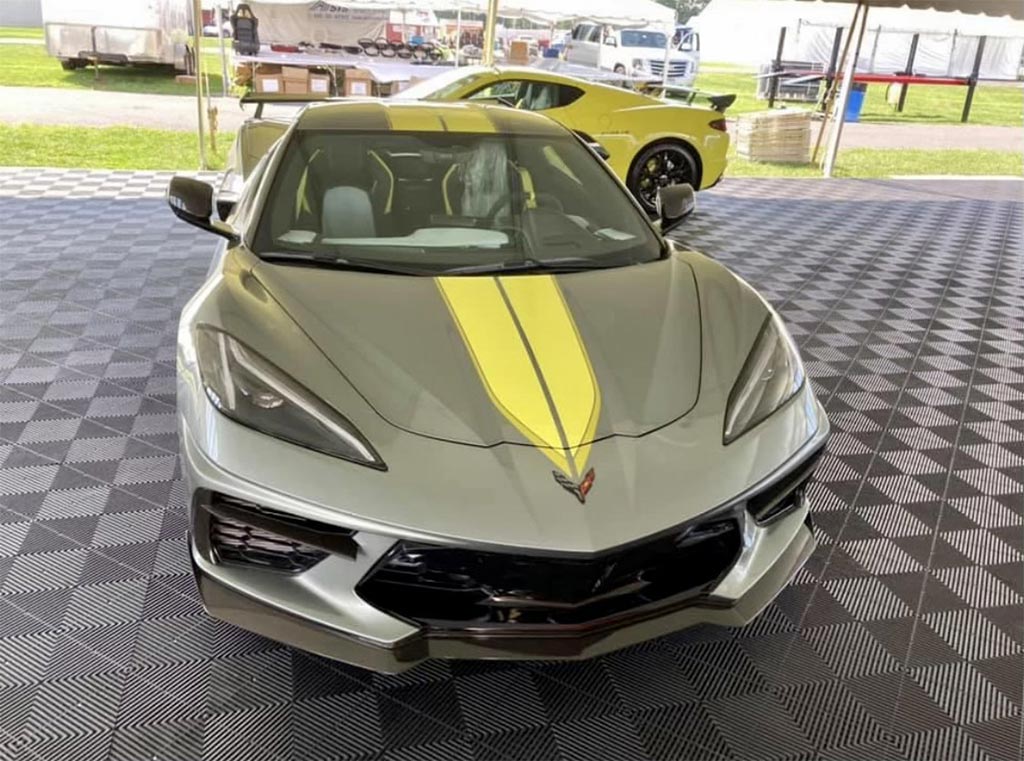 In addition to Hypersonic Gray, a 2022 Corvette Stingray wearing the new Amplify Orange is also under the tent. That color broke cover two weeks ago at a Bowling Green Job Fair and then later spied at the Corvette Assembly Plant.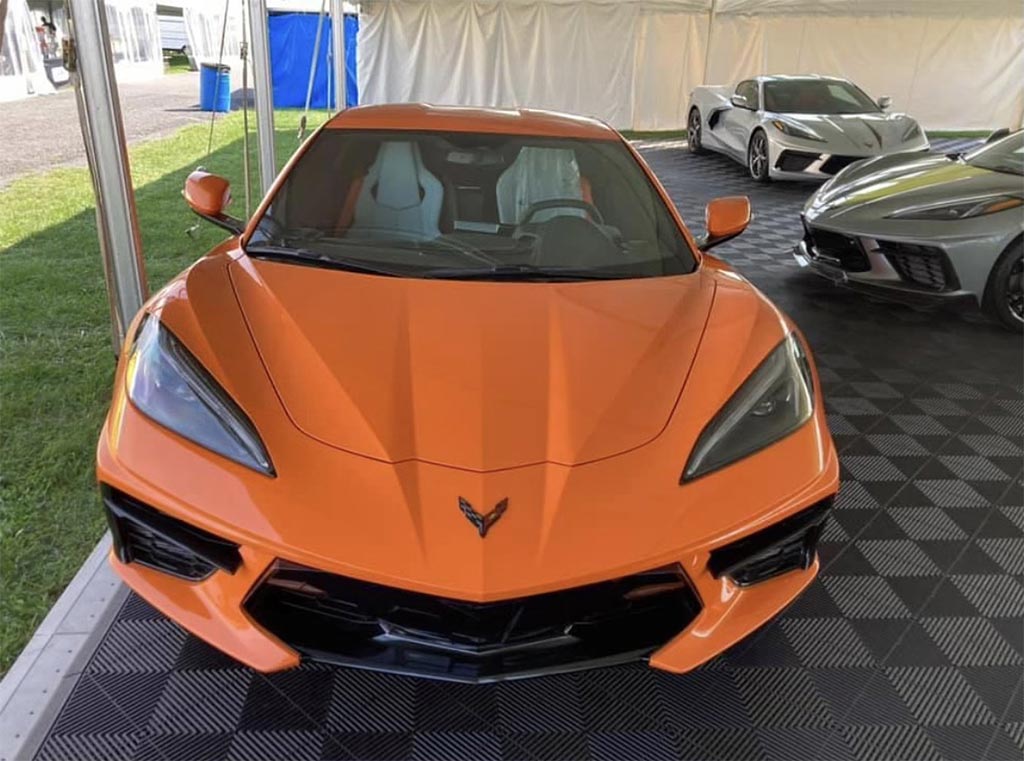 UPDATE: Mike also provided us with a walk around video of the two new colors:

That leaves only Caffeine Metallic as the third new color of 2022 that hasn't yet been spotted in public, but we are hoping it shows up on one of the Chevy engineers CTF cars that they are bringing to Carlisle. UPDATE: Here is Caffeine Metallic on a 2022 Corvette Stingray which arrived after we posted these initial photos.
Thanks again Mike for the pics!

Source:
Mike Furman via MidEngineCorvetteForum.com

Related:
Chevrolet Will Offer a Corvette C8.R Special Edition for 2022
[PICS] First Look at the New Amplify Orange on a 2022 Corvette Stingray
[PICS] Chevrolet Shares New Photos of the Three New Colors for the 2022 Corvette