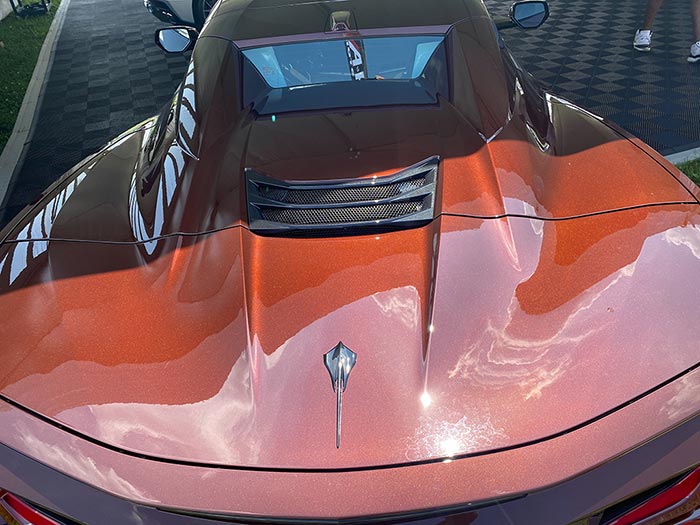 Photo Credit: Mike Furman

Earlier today our friend Mike Furman sent us pics of the new Hypersonic Gray and Amplify Orange Corvettes that are now on display for this weekend's Corvettes at Carlisle Show.
Now, we have our first look at the new Caffeine Metallic exterior which just showed up on another pre-production 2022 Corvette that will be shown over the weekend. We also have a quick walkaround video of the new color.
Of the three new colors, Caffeine Metallic is probably the most difficult to describe. It supposedly has the most metal flake of any metallic exterior ever offered on the Corvette and its color looks brown in the shade but changes significantly when displayed in the sun. It will be interesting to hear Corvette enthusiasts' reactions to the new color and we are looking forward to checking it out for ourselves.

As you can see, there is a huge difference when the car is in the shade vs in the sun. Mike also sent a walk around video that you can see here:

What are your thoughts on the new Caffeine Metallic? Let us know in the comments below!

Source:
Photos by Mike Furman
Related:
[PICS] Hypersonic Gray On Display This Week at Corvettes at Carlisle
[PICS] First Look at the New Amplify Orange on a 2022 Corvette Stingray
[PICS] Chevrolet Shares New Photos of the Three New Colors for the 2022 Corvette