In a document that was "dropped in Hagerty Media's editorial laps," General Motors' executive director in charge of program management, Michelle Braun issued a blanket order to suppliers that effectively pauses all future car and truck development in response to the COVID-19 pandemic. This document is of particular interest around here as it tips off what GM has up their collective sleeve regarding the future of the mid-engine Corvette program.
Using these hints, other leaks, and some of their own speculations, Hagerty was able to surmise upcoming Corvette engines along with their estimated power and torque outputs, the most likely landing place for each engine, and the model year that GM had planned to put each one onto the road before the shutdown occurred. Here is what they came up with: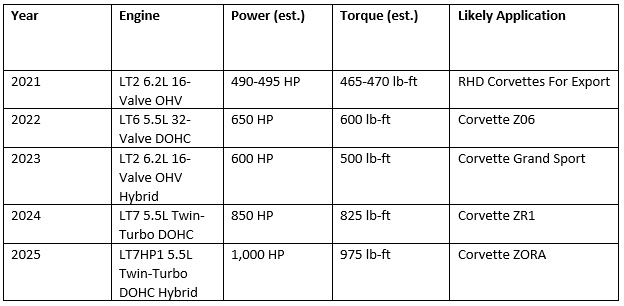 This list pretty closely resembles some previous leaks and speculation that has been seen on this site and from other publications. Of the many things that really stand out is the General's apparent plan to hit the market with a new Corvette variant every year for the next five years. The C8's sophomore campaign was supposed to mark the first time that right-hand-drive Corvettes hit international markets. We are hopeful for our friends overseas that production will resume in time for them to still get their hands on the greatest export in American history, it will do wonderful things for foreign relations!
2022 is when things get extremely interesting. That is the model year that GM plans on unleashing the Z06 upon the world. The dream engine that your author has optimistically posed about many times seems like it might actually come to fruition. It is the C8.R-based dual-overhead-cam 5.5-liter flat-plane-crank V8 that will shriek like a pre-turbo Ferrari and spin well past 8,000 rpm. This fantasy motor now has a name, LT6 and once it hits the showroom with an estimated 650 naturally aspirated horsepower and a speculated starting price around $85,000, the supercar world will never be the same.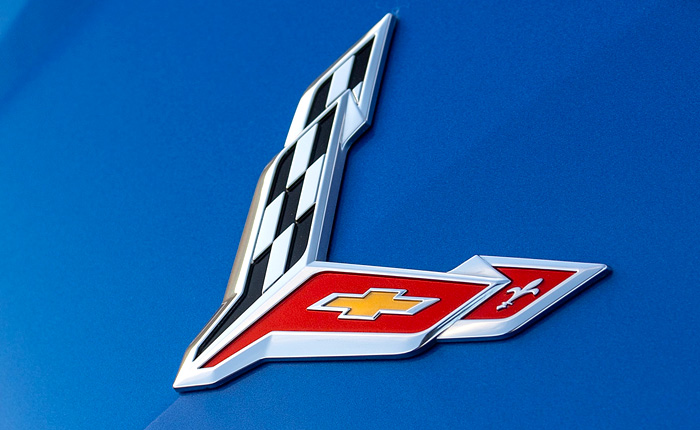 Just one year after the revelatory Z06 is introduced, the General plans on keeping their foot to the floor with a 600 HP Grand Sport that should follow tradition and incorporate the Z's looks with the Stingray's engine. This time around though, there is a surprise in store to the tune of a 105 HP electric boost (the first for a Corvette) that will further distinguish the GS from the base car.
If the previous two cars are going to send a shock into the market, what's next is going to kick the exotics to the ground, steal their lunch money, and leave with their girlfriend. The King of the Hill returns for the third straight generation (what a time to be alive!), this time with twin-turbos bolted to the Z06's 5.5L V8 to make an all-new LT7 with 850 ponies.
Finally, in 2025, we can expect all of the "ZORA" speculation to manifest itself in a Hybrid version of the ZR1's twin-turbo engine which will reportedly make Bugatti levels of power… in a factory Corvette!
If all of this is true, the next half of a decade is going to bring historic levels of fun to Corvette Nation!

Source:
hagerty.com

Related:
MotorTrend: The C8 Corvette ZR1 Will be a Twin-Turbo DOHC V8 Hybrid with 900 HP!
[RUMOR] C8 Corvette Z06 Will Have a Flat-Plane Crank Twin Turbo V8
[POLL] What Do You Want to Power the Next Corvette Z06?