We first told you about this "Corviper" last year, that odd mishmash of C4 Corvette and V1 Dodge Viper that showed up on Instagram around Halloween last year.
Quite appropriate timing for a Frankenstein kind of car, huh?
Now this "hybrid" sports car is up for sale again on Facebook Marketplace out of Ortonville, Michigan, for the same price as last fall – $8,000.

Based on the photo with the listing, the car appears to have a decent body and shiny yellow paint job, and furthermore, it's "fun to drive"… with three exclamation marks, the seller notes.
He says the undercarriage is from a 1996 Corvette, though the interior appears to be earlier than that with the space-age instrument panel that debuted in 1984 and ran for just a few years before being updated in the early '90s.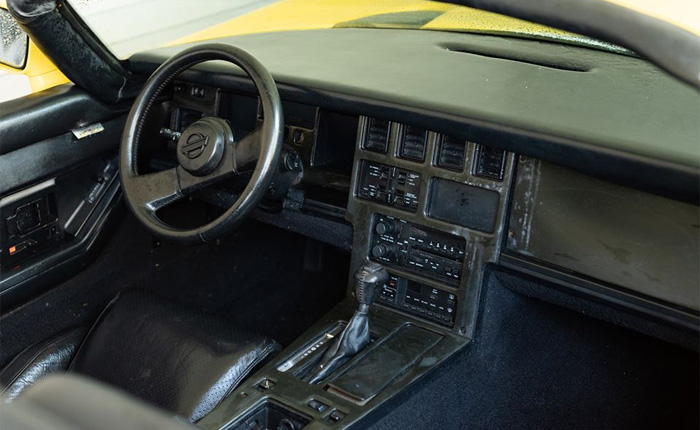 We're not told very many details about the car, but apparently, a Viper body kit has been added. Instead of the Viper's V10 engine, though, a small block V8 is under the hood.
While the car photographs well, the seller terms it to be in "fair" condition and notes that it's a "good project for winter," which has already come to a close in our home state of Georgia.
Good deal or not? You tell us…

Source:
Facebook Marketplace via Motor1.com

Related:
This C4 Corvette is Dressed Up to Look Like a Dodge Viper
Found on Facebook: 1984 Corvette Vette Kart For Sale in Georgia
Corvettes on Facebook: 1988 35th Anniversary Corvette for $5,900