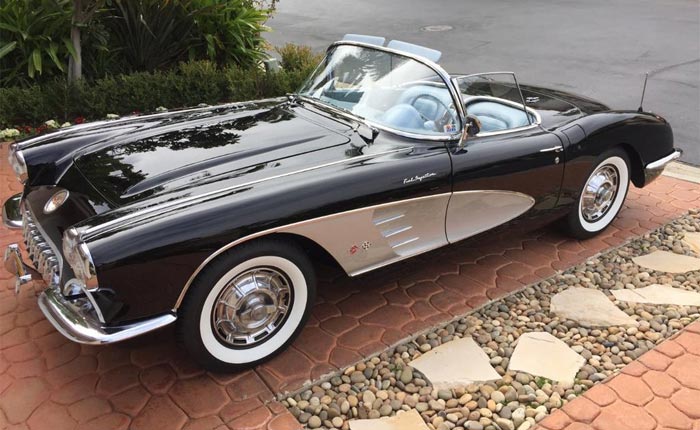 Coming in at number two on our list of best Corvettes of the '50s is the other bookend to our third-place 1953 Corvette – the 1959 model.
As you might expect, when looking at vehicles produced in decades unburdened by oppressive EPA regulations or pesky oil crises, the last version should be expected to be the finest, most refined example of the breed. We think that the 1959 Corvette is a shining example of this theory.
The seven years between the Corvette's debut and the end of its first decade in production saw America's Sports Car really come into its own. The 150 Horsepower "Blue Flame-6" and two-speed automatic transmission gave way to a whole range of 283 cubic inch V8s that put anywhere between 230 and 290 HP. These 283s could be mated to three or four-speed manual gearboxes or a two-speed Powerglide.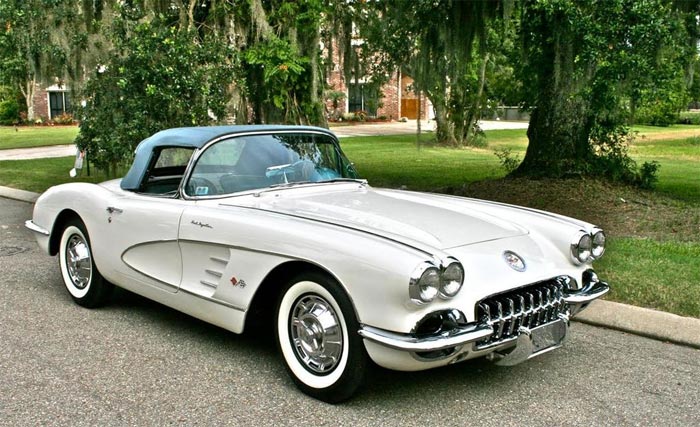 By '59 the color palette had also expanded from one to seven shades and four different interior hues were available.
It is a matter of taste which of the final two '50s era 'Vettes are your favorite. The 1958 is nearly identical to the '59 mechanically but it featured a lot of exterior gingerbread such as the fake louvered hood and chrome "tusks" or "suspenders" on the trunk lid. Historically, the lighter and stylistically cleaned up '59s have been the more desirable but the '58s unique exterior calling cards have led to an increase in collector attention in recent years. Other than the performance benefits afforded by the reduced weight, the '59 has other improvements that gave it the nod for our list over the original quad-headlight Corvette.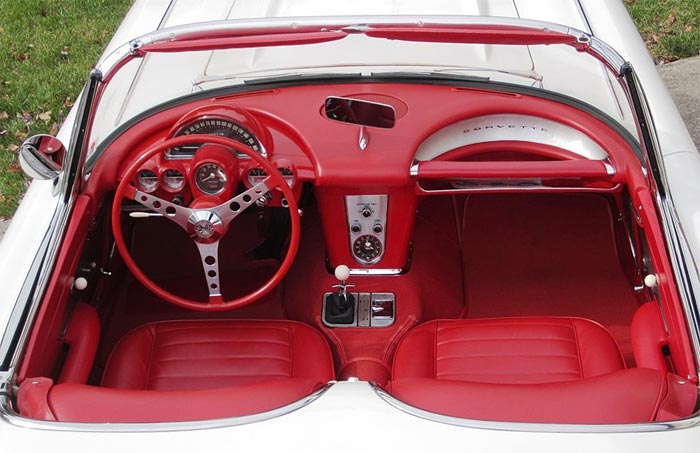 Redesigned seats offered increased lateral support for spirited driving which was good because of the improved handling offered by the new trailing radius rods. Sun visors were offered for the first time on a Corvette and the lenses on the instrument cluster were now concave, reducing the glare from the flat ones that adorned the cockpit of the '58. Finally, a redline and safe limit indicator was added to the new 7,000 RPM tachometer.
If you are in the market, the one to get is the "Fuelie." That is the top-dog 290 HP fuel-injected version of the 283, of which, Chevrolet produced 745 units. With the 4.11:1 gears, Fuelies could blitz the quarter-mile in the fifteen-second range and get to 60 in under 8 seconds on the way to a top speed of 128 MPH. If you want (and can find/afford) the best all-around performer, you should also look for RPO 684, the ultra-rare (just 142 were made) Heavy Duty Brakes and Suspension option.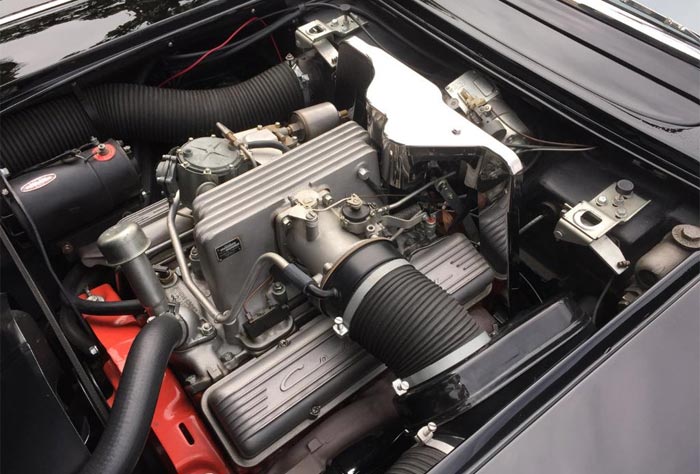 Which 1950s Corvette could possibly be better than the '59? Stay tuned as we reveal our top 'Vette of the '50s later this week!

See all of our Best Corvettes of the Decade features:
The 1950s

The 1960s

The 1970s

The 1980s

The 1990s

The 2000s

The 2010s

Related:
The Best Corvettes of the 1950s: No.3 – The 1953 Corvette
We Rank the Best Corvette of Every Decade!
[VIDEO] Wife Surprises Husband With a 1959 Corvette On His 65th Birthday