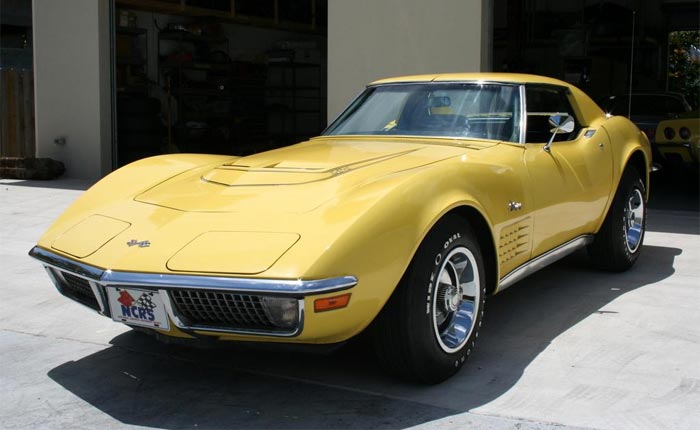 After much deliberation and a photo finish, our second place 1970s Corvette award goes to, the 1970 model!
Stop us if this sounds familiar. In 1969, a two-month United Auto Worker Strike caused a late start to production for the 1970 Corvette. Not a single 1970 Corvette laid a tire on a showroom floor until February of '70. This caused production numbers to fall by more than 50% from 38,762 in 1969 to just 17,316, the lowest total since 1962; when the nine-year-old 'Vette was still finding its place in the market.
The main reason that the 1970 Corvette made this list was its new solid-lifter, small block V8, known as the LT-1. This, now legendary, powerplant featured an 850 CFM Holley four-barrel carburetor with vacuum controlled secondary throttles (and so much more!). It made 370 HP and 380 lb/ft of torque from just 350 cubic inches of displacement.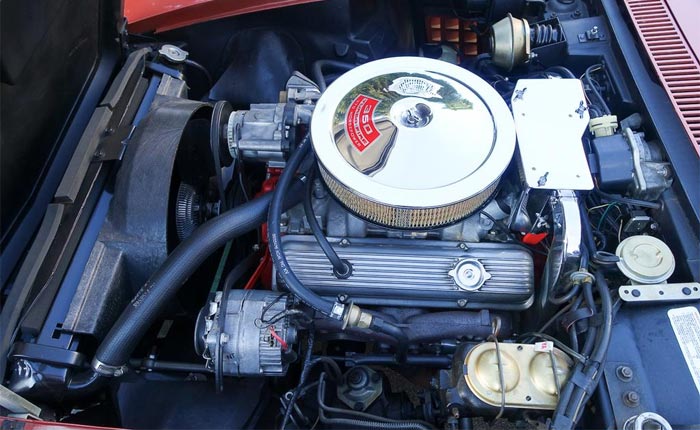 LT-1 powered cars are easily identifiable by their exclusive hood dome that features "LT-1" script that is outlined in thin twin stripes and by their unique sound. 1,287 Corvettes ended up receiving LT-1 power in 1970. Another famed option debuted in 1970 and it included the top-end 350. Along with the LT-1, the ZR1 package was comprised of the heavy duty M22 rockcrusher 4-speed manual transmission (checking the ZR1 option box was the only way to get an M22 in '70), J56 HD power brakes, a transistorized ignition, a special aluminum radiator, and a suspension that had rear stabilizer bars to go with special shocks and springs. RPO ZR1 added an eye-watering $968.95 to the Corvette's already record high $4,849 (convertible) to $5,192 (coupe) base price and as such was only selected by 25 customers.

The big-block side of the coin saw the previous 427 stroked out to 454 cubic inches. Chevrolet initially announced two flavors of their new behemoth motor for '70; the LS5 and the LS7. Unfortunately, the former is the only one that actually made it to customers due to the higher-ups at GM's heightened discouragement of production cars with excessive horsepower and their attempts to rid themselves of costly options that complicated their production lines.
It is fun to imagine what could have been with a production 460+ HP LS7 454 but the LS5 was no slouch, a fact that was highlighted by its massive torque rating of 500 lb/ft.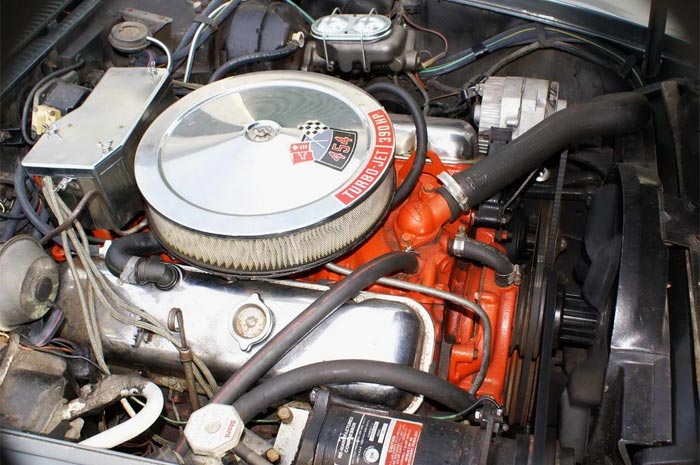 The 1970 Corvette also received significant updates outside of the engine bay. Exterior enhancements were headlined by new egg-crate patterned grilles and fender louvers. Buyers could also choose from 11 shades of paint and eight different interior hues (six vinyl and two leather). That interior featured new seats that added headroom and better lateral support. There was also a new "custom interior" option added (which strangely didn't have an RPO associated with it). For just $158.00 this option scored 3,191 customers leather trimmed seats, wood-grain trim on the console and doors, and door-to-door carpeting among other very '70s sounding luxury items to go along with the leisure suits of the day.

All of these improvements made the 1970 Corvette one of the all-time greats that can still be very desirable to this day but you will have to continue to keep an eye on Corvette Blogger as we unveil the one '70s 'Vette that we think was even better.
The 1950s

The 1960s

The 1970s

The 1980s

The 1990s

The 2000s

The 2010s


Source:
Photo Credits: CorvetteImages.com