Welcome to That '70s Week of CorvetteBlogger's countdown of the best 'Vettes from each decade! Our bronze medal from the "Disco Era" is a radical departure from the other cars that we have been highlighting in the past two weeks which usually put the advancement of performance front and center. By 1978, the oil embargo, changing consumer tastes, an influx of foreign competition, and other financial, political, and environmental issues had all conspired to choke all of the big-block goodness out of America's Sports Car.
During this time, the Corvette team found several ways to make later C3s special and, more importantly for future generations, profitable; selling in numbers that dwarfed the quarter-mile monsters from the decade prior. Every model year between 1973 (when performance really started to decline) until 1981, the aging third-generation Corvette sold more than 30,000 units annually (Between '76 and '79 production was over 45k each year including an all-time record of 53,807 in '79 which was followed by two more years over 40k in '80 and '81!).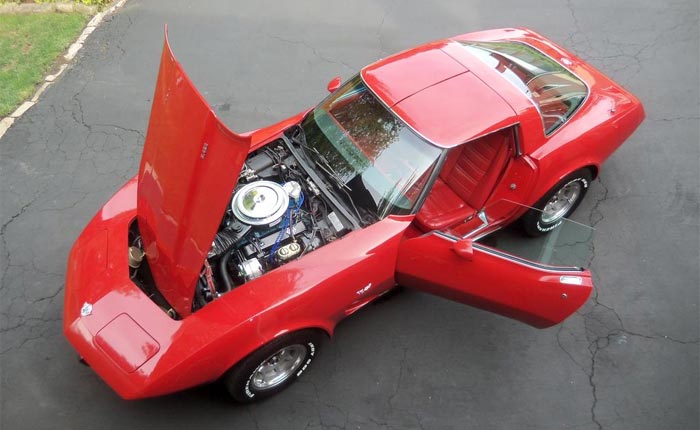 The car that really stands out among the excessive malaise of the period and deserves some recognition on our list is the 1978 Corvette. Special Editions are a big deal to us here at CorvetteBlogger and all of the great (and even the not-so-great) ones can be traced back to the Corvette's 25th year of production.
1978 introduced us to special edition 'Vettes and we have been eating them up ever since. Power only ranged from 175 (in California only versions of the usually 185 HP L48) to 220 Horsepower in the L82 but Chief Engineer, Dave McLellan, and the legendary stalwart, Bill Mitchell were able to garner interest with a Special "Silver Anniversary" package that fittingly painted the cars in Mitchell's favorite color, Silver. The final product was silver and gray with a separating stripe was listed as RPO B2Z and it became the first two-tone Corvette since 1961. In total, 15,283 'Vettes left the plant so optioned.
The Corvette team didn't stop with B2Z either. As a part of the 25th Anniversary celebration, Chevrolet approached the Indianapolis Motor Speedway about pacing the 62nd running of the Indianapolis 500 with a Corvette; an agreement was made and another special edition was born.

The Pace Car Replicas also received a unique two-tone paint job with silver this time gracing the bottom half of the car, a bright red pinstripe in the middle and a black top section. Other modifications were special, new, silver "thin-shell" seats, new for '78 glass T-tops, alloy wheels, AC, power windows, "sports mirrors," a front splitter, a more dramatic rear spoiler, and more. The Pace Car Replicas proved to be very popular with production reaching 6,502 units and many customers even attempting to create replicas of the replicas; it was quite a time to be alive!
Total production for 1978 was a very impressive 46,776. For some perspective, Chevrolet has only sold more than 40k 'Vettes twice since the year 2000 (9 times overall) with 40,561 sales in 2007 and 40,689 in 2016. That highwater mark for the C7 was followed by 32,782 units in '17 and just 9,686 in '18. Last year, with an extended production run, 34,310 C7s were produced between four different models that each had a coupe and convertible variants!

The Special Editions weren't the only notable changes to the '78s either. The big news was the return of the "Fastback" that got the original C3's buttress sail panels replaced with a curved rear window that nearly tripled luggage space and became a Corvette design staple until 2013. The instrument panel housings were redesigned as rectangles to match '77s console gauges, doors got new armrests and door pulls, a glovebox was added, and a new anti-theft system round out the important interior updates to the 1978 Corvette. Under the fiberglass, the fuel tank grew to 24 gallons (up from the 17-gallon tank used in '76 models) and optional wider 60-series tires.
The most interesting performance option was the FE7 Gymkhana Suspension package which saw a shocking price bump rom $7.00 when it debuted in '74 to $41.00 in '78. The 12,590 customers who chose to spend this extra $41.00 got a rear anti-roll bar, a thicker front stabilizer bar, heavy-duty shocks, and higher-rate springs at all four corners.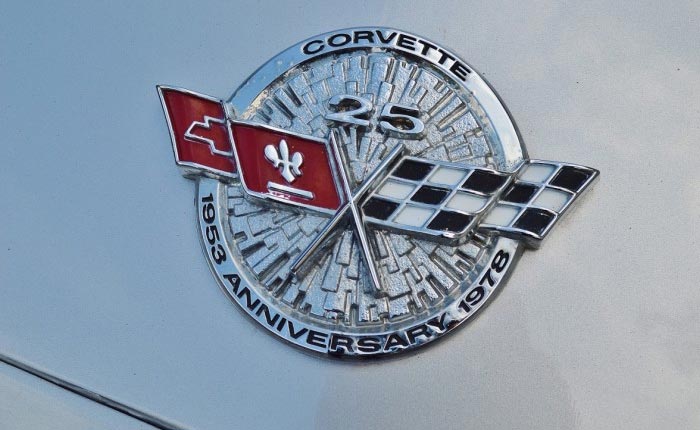 All in all, 1978 marked the start of a slow turning point for the Corvette. After years of decline, all-around improvements signaled that big things and big performance were still on the horizon for a car that was, once again, with the death of so many of its competitors, America's only true sports car!
Stay tuned as we continue our countdown with the second-best Corvette of the '70s later this week.
The 1950s

The 1960s

The 1970s

The 1980s

The 1990s

The 2000s

The 2010s


Source:
Photo Credits: CorvetteImages.com