I'm a sucker for the surprise Corvette gift because I think everyone should be gifted a Corvette sometime in their lives. Talk about the gift that keeps on giving!
Not much set up here other than Cliff turned 65 years old and while taking some family photos by a professional wedding photographer, Cliff's wife drives up in a red 1959 Corvette roadster, to which Cliff says in a folksy voice, "What are we doing?" and he adds, "You are crazy!"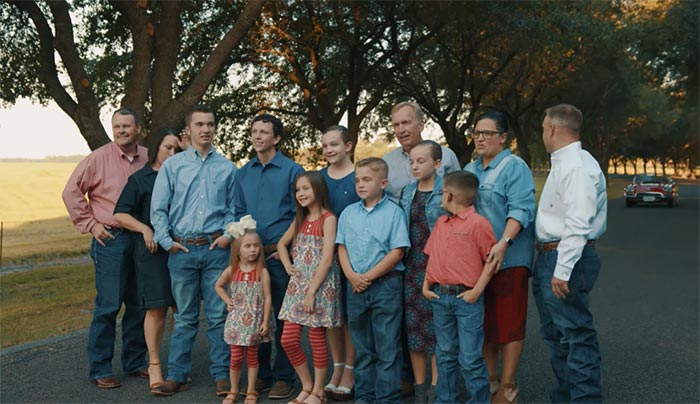 Congrats to Cliff on his new Corvette! I think of all those kids in his family that will always remember the day their grandfather got his little red Corvette!
From Black Pollino Films via YouTube:
Cliff thought he was meeting his family to take family portraits when to his surprise, his wife drove into the middle of the photoshoot in a 1959 Corvette that Cliff had been dreaming of.

Source:
Black Pollino Films

Related:
[VIDEO] Wife Surprises Husband on Father's Day with a Brand New Corvette Stingray
[VIDEO] Man Gifts a 1967 Corvette to a Vietnam Veteran for his Service and Friendship
[VIDEO] Family Surprises Dad with a C6 Corvette on Father's Day