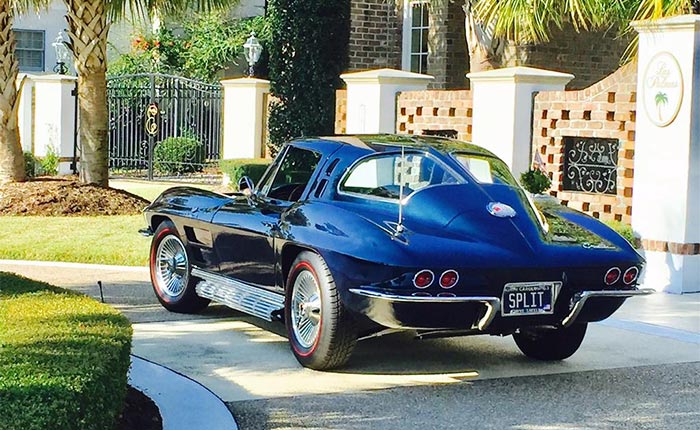 Continuing our countdown of the best Corvettes from each decade of its existence today is the 1963 Sting Ray, our second place 'Vette from the swinging sixties. 1963 saw the first ever clean sheet redesign of America's Sports Car.
Bill Mitchell and Zora Arkus-Duntov led an all-star team that produced an all-time classic. Before we get into the nitty-gritty of the first of the vaunted midyear Corvettes, we want to highlight some of the names involved in its creation starting with the 1959 Stingray Racer, which was personally financed by Mitchell (can you imagine any executives caring about a car enough to do this today?). The original sketch was penned by Peter Brock (who also designed the Shelby Daytona Coupe and the Shelby components of the original GT350). Brock's sketch was further developed by Larry Shinoda (also of Mustang fame, most notably the Boss 302) and, of course, the engineering wizardry was done by Duntov.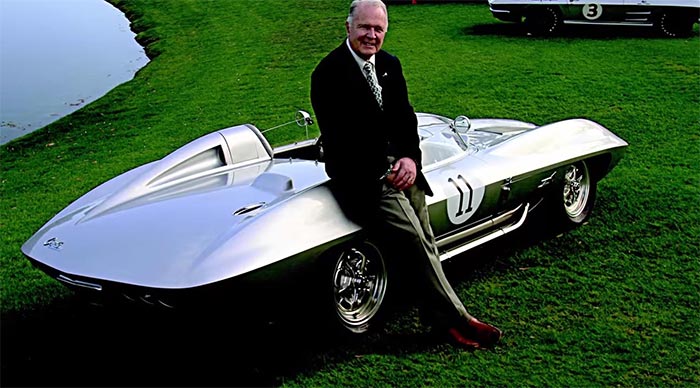 The all-new platform ditched the solid rear axle of the '53-'62 cars for independent rear suspension. It's wheelbase also shrunk and faster steering was added for greater handling. Stopping power was also improved over the '62 with new, wider drum brakes. The 327 cubic inch V8s (three carbureted (250, 300, and 340 HP) and one 360 HP high-end "Fuelie") carried over from the 1962 model where the whole line-up was a brand-new upgrade from the earlier C1's 283s.
As he started in 1957, Zora continued to push racing tech out the door to hungry customers in spite of GM brass' adherence to the AMA racing ban. This "Zora special" was the first ever appearance of the legendary RPO, Z06. The Z06 option box added a steep $1,818.45 to the Sting Ray's $4,252.00 base price but netted savvy customers a 36.5-gallon fuel tank, top of the line Al-Fin power brakes, a heavy-duty front stabilizer bar, stronger shocks, stiffer springs, and a dual master cylinder for one serious performer. 199 such cars ended up finding their way to customers.

A total of 21,513 Corvettes were made in 1963 which beat the previous record (from the year prior) by nearly 7,000 units. This was bolstered by the first-ever coupe body style which accounted for just under half of sales (10,594 coupes to 10,919 convertibles).
The '63 was a roaring success for Chevrolet; one which had unique calling-cards, like the split-window, and a mythical run of Grand Sport race cars. It could have very easily been named the greatest Corvette of the decade but in the end, we thought that one model year barely edged it out. Stay tuned for the reveal of our best 1960s Corvette later this week, you might be surprised!
See all of our Corvette of the Decade Features:
The 1950s

The 1960s

The 1970s

The 1980s

The 1990s

The 2000s

The 2010s


Source:
Photo Credits: CorvetteImages.com