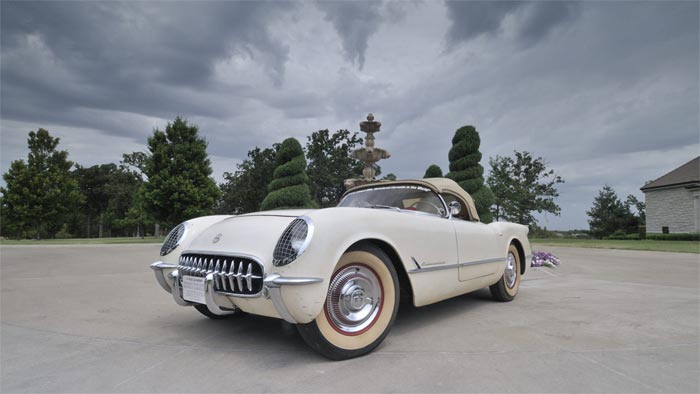 National Corvette Museum officials are planning a big display for the 1954 Chevy known as the "Entombed Corvette" that has recently been donated to them.
We've told you before about this Corvette that, of course, is from the second year of production but is most significant for its unusual past.
Original owner Richard Sampson of Brunswick, Maine drove his 1954 Corvette for four years and then decided he wanted to park it somewhere safe. How much safer can you get than inside a specially constructed "tomb" that he had built inside one of his grocery stores that was under construction?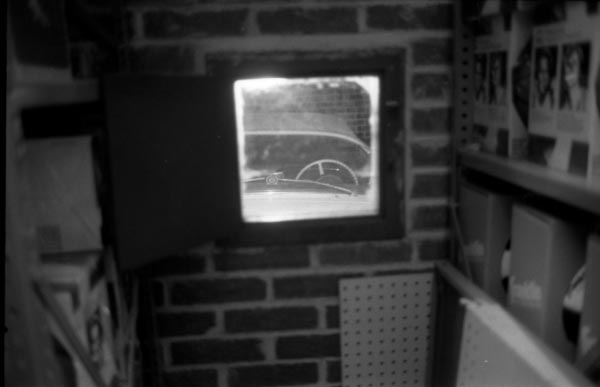 Sampson originally wanted the car to remain inside its tomb, with only a small glass window for viewing, until the year 2000 but changed his mind sometime before his death in 1969. Nevertheless, the Corvette remained in its tomb a few more years, until 1986, when the new owner of the building released it to Sampson's daughter, Cynthia, after workers carefully took the bricks apart, one by one.

Ironically, Cynthia must have inherited her father's genes as she parked the car in her living room for 10 years before selling it to the first of a string of new owners, one of whom displayed it publicly for the first time at the Bloomington Gold Special Collection in 1996.

Recently, anonymous donors have given this "ghostly" Corvette to the National Corvette Museum, which has big plans for displaying the car. Personally, we can't wait to see what they do with it!
"The donors reached out to see if we would have an interest in the car," said Derek E. Moore, Director of Collections/Curator. "We talked a little about the significance of it, as well as keeping it in original condition. We know we want to recreate the tomb in some fashion, a diorama or vignette setting. We're excited to share this unique piece of history."
By the way, the car has covered just 2,344 miles over the past 65 years and is said to remain in unrestored and original condition.

Source:
National Corvette Museum

Related:
Barrett-Jackson to Offer the 1954 'Entombed' Corvette at its January Auction
Entombed 1954 Corvette to be Auctioned at Mecum Kissimmee
Corvettes on eBay: Famous 1965 'Penny' Corvette Relisted for Sale