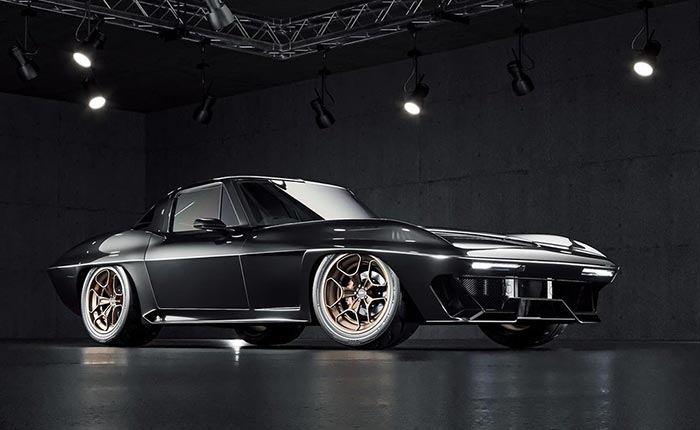 If you thought the corrupttbuilds Mustang "Corruptt" with a Ferrari F430 engine stuffed under the hood was something to behold at the 2018 SEMA Show, just wait till you see their forthcoming 1964 Corvette "Decepttion" slated to be unveiled at the 2023 show!
Designer Karan Adivi, a talented artist from Pune, India, just released some renderings of corrupttbuilds' latest creation, a C2 Sting Ray with a 5.2-liter Lamborghini V10 in the engine bay plus many other Lambo design touches.
Adivi says he spent months going back and forth with the design of the Decepttion Corvette to get it to this point and admits "it was a big learning experience to say the least."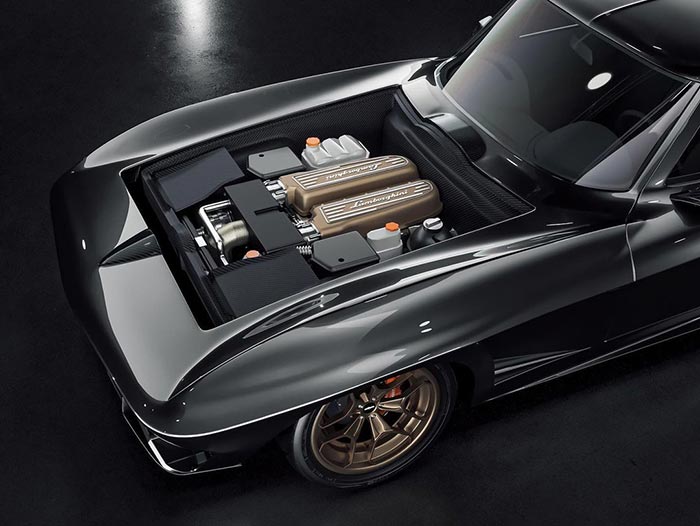 Adivi says he had followed the Corruptt Mustang build and it was "an immense pleasure" to be approached by corrupttbuilds to help with the visualization of this latest build.
"I'm extremely happy with the outcome," he posted on Instagram this week. "Super glad to be part of this and can't thank @corrupttbuilds enough to include me in the build process."

In the coming months, you can follow the build of the car through each stage, Adivi explains, adding "this build is one to keep your eye on."
Purists out there might get upset with the idea of such drastic changes to a C2 Corvette, including a one-year-only '63 split-window to a '64 – egads!, but we're just glad to see vintage Corvettes inspiring a whole new generation of designers. Nothing wrong with updating a classic 'Vette every once in a while with modern design touches, huh?
We also have this video from American Legends Builds on YouTube that shows the donor 1964 Corvette Sting Ray as well as the engine which is sitting on a pallet next to the car:

Source:
Karan Adivi and autoevolution.com

Related:
Corvettes for Sale: Custom 1979 Corvette on Hemmings
[VIDEO] Chip Foose Continues Work on a '62 Corvette With Metal Fabrication and a Quick Sketch
[PICS] Hot Rodder Creates a 'SuperSuper Car' with a C5 Corvette and Two Supercharged Z06 Engines