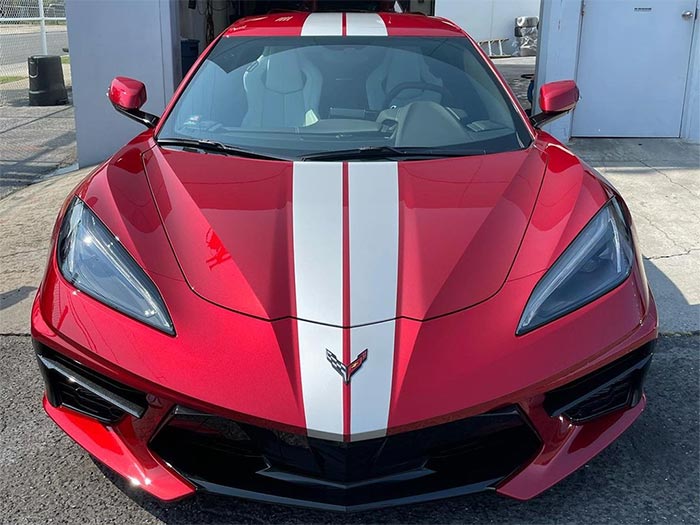 As Chevrolet prepares to close out its second model year of production for the C8 Corvette, demand for the car remains at an all-time high as this crazy seller's market has provided the opportunity for owners to put their cars up for sale for a $10,000 – $25,000 profit.
So far, a total of 43,366 mid-engine Corvettes have been produced (not counting pre-productions cars) over the two model years and a recent visit to AutoTrader.com showed over 1,300 new and pre-owned C8 Corvettes offered for sale. The secondary market has been a boon for buyers who can bypass the dealer waitlists and long lead times that may take anywhere from 9-14 months to build their own Corvettes, but they do have to pay over MSRP for the honor of driving the car now.
Meantime, we hear from many of you who say they would never pay more than MSRP for a new Corvette and are willing to wait until their Corvette is produced or for when prices drop under the MSRP for pre-owned vehicles. We totally get that as well, and while you would think by the third year of production that demand would be lessening, it doesn't appear that will happen anytime soon.
So being of a curious mind, I wanted to run a poll and ask C8 owners if they purchased their 2020 or 2021 Corvettes at MSRP:
Loading ...
Related:
General Motors Isn't Too Concerned About Corvette Dealer Markups
Download the 2022 Corvette Price Sheet
Chevrolet Offers New Options, Enhancements, and a Higher Price for the 2022 Corvette Stingray