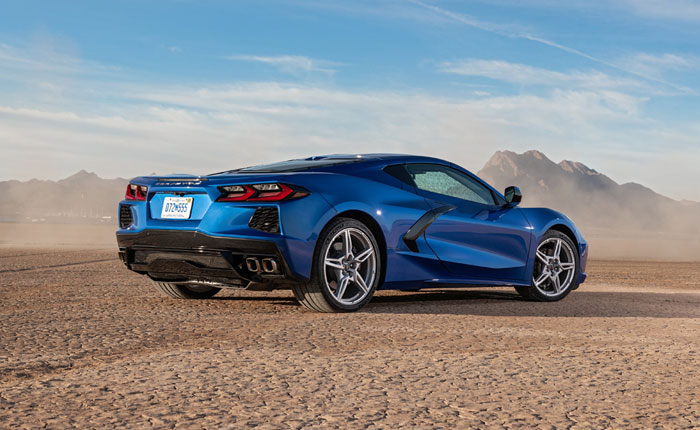 Back in the day when Malcolm Konner Chevrolet was the world's largest Corvette dealership, they did so much business that Chevrolet often sent engineers and other service reps to the New Jersey dealership where they could see in real-time any technical problems related to new Corvettes that were sold, as well as identifying any underlining problems with previous models.
In today's world, technology and information sharing between GM and its dealership service departments allow the automaker the same kind of overview of its new products, and with releases as important as the mid-engine 2020 Corvette, GM isn't taking any chances.
Over the weekend, we learned through our friends at the Mid-Engine Corvette Forum that General Motors has created a Technical Assistance Center, or TAC, for gathering product feedback and addressing any issues that arise.
Service personnel at Chevy dealerships are encouraged to create a "TAC Case" whenever any concerns are encountered with the new mid-engine Corvettes at the dealership. Once the case is submitted, the case is reviewed by a Corvette specialist who will provide diagnostic support as needed.
This is great news for Corvette buyers and it should add some peace of mind for those afraid of buying the redesigned Corvette during its first-year launch. Chevy service reps are the first line of defense and being able to report technical problems to the TAC as they show up at service departments should help the automaker to quickly diagnose and address the issues immediately.
2020 Corvette TAC Action Center
The GM Technical Assistance Center, or TAC, (U.S.) has established an Action Center for the all-new 2020 Corvette Stingray.

TAC Action Centers are designed to gather early product feedback and provide support for the introduction of new GM models. Dealership service departments are asked to report all vehicle issues that require immediate attention, not just concerns that require technical assistance. The goal is to develop a quick resolution to any product concerns, such as fit and finish, performance, and operation, as well as to address customer expectations of the vehicle.

TAC Action Centers have a direct connection to GM Engineering, Brand Quality and the assembly plant, which offer combined resources to immediately address product concerns seen in the dealership.

Contacting the TAC Action Center

If any concerns are encountered with the new Corvette in your dealership, create a TAC case using the Dealer Case Management (DCM) system. Refer to the latest version of Bulletin #08-00-89-014 for more information on using the DCM system.

Once a case has been submitted, your concern will be answered by a Corvette specialist who will provide a diagnostic direction as needed through the DCM system. After a case has been started, feel free to contact the TAC if any additional support is needed.

Case Details

Service department personnel are encouraged to contact the action center to report all product concerns and provide digital photos of a concern when applicable. Photos are extremely important to show engineering where the concern is located, whether it's a pinched harness or a backed out terminal.

It is imperative to follow up on an action center case, even if it's as simple as a cannot duplicate concern or waiting for parts. All case information is reviewed daily and used by GM to resolve launch issues as quickly as possible.

For additional 2020 Corvette New Model Features information, refer to Bulletin #20-NA-061 and Emerging Issues Training Course 10220.02V.

Source:
GM-Techlink.com via MidEngineCorvetteForum.com

Related:
[VIDEO] The Corvette Mechanic Paul Koerner Reviews the Special Service Tools for the C8 Corvette
Official Break-In Procedure and Service Schedule for the 2020 Corvette
Definitive List of C8 Corvette Accessories that Can Be Installed for the NCM R8C Delivery Program