This '63 Corvette packed with "luxury" options was cool when such boulevard cruisers weren't so cool … literally.
It's hard to believe now, but 57 years ago, air conditioning wasn't quite so ubiquitous as it is nowadays.
In fact, this Daytona Blue Split Window Coupe is one of just 278 Corvettes that left the St. Louis factory with A/C – out of a total of 10,594 coupes made. By the way, those '63s were the first Corvette coupes ever produced – and the first Corvettes ever with A/C.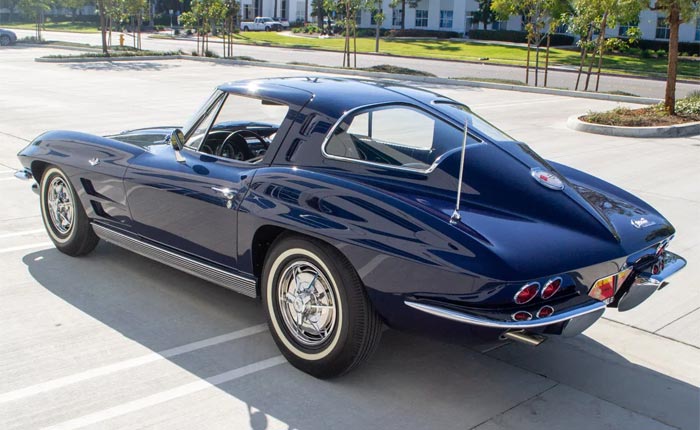 Obviously, the original owner of this "fully enclosed" Sting Ray not only wanted to be "cool" in his (or her) new car back then but also wanted to be comfortable as this Corvette is equipped with an automatic transmission and power steering / brakes / windows, not to mention AM/FM radio, tinted glass, and whitewall tires.
Riding in such a lap of luxury didn't come cheaply back in the day, though, as all those options added up to a window sticker of nearly $5,500 for this Sting Ray – including a whopping $421.80 for the AC alone, along with $199.10 for the automatic.

Believe it or not, the 327/300 hp engine was just an extra $53.80 – not much more than the power brakes ($43.05) but cheaper than the power windows ($59.20) and power steering ($75.35).
Of course, nowadays, the Split Window Coupe remains one of the most sought-after Corvettes around, so it's no surprise that this rare beauty is being offered by Corvette Mike for $199,000!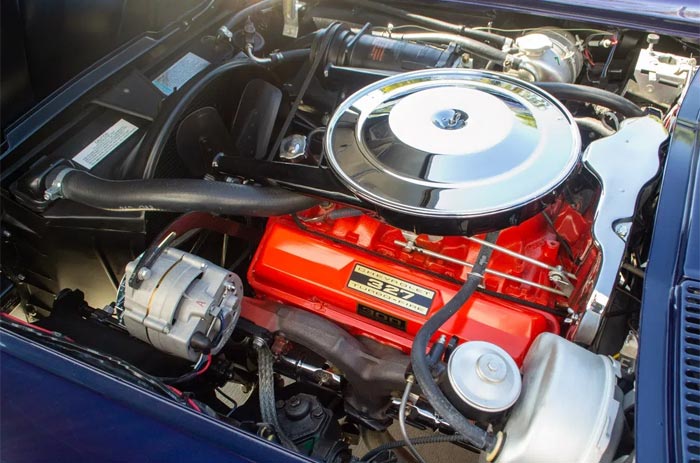 For that nearly $200 grand, though, you're getting a Sting Ray that is obviously one of the best around – having undergone a factory-correct frame-off restoration that has enabled it to earn NCRS Top Flight honors and the prestigious Duntov Mark of Excellence Award, as well.
I'm torn about this car. While I truly appreciate the meticulous restoration back to original factory specs, I think I'd prefer to spend less than $200K and just get a restomod that has been upgraded with modern touches underneath that make it perform better. I'd also prefer non-factory wheels to give it a much sportier look, even though they wouldn't be original.

It's really a moot point because I can't afford either version, but what's your take – a Sting Ray restored to factory specs or a restomod outfitted with performance upgrades?

Source:
CorvetteMike.com via Motorious.com

Related:
Corvettes for Sale: 7,200 Original Mile 1971 Corvette in War Bonnet Yellow
Corvettes for Sale: 1,900-Mile 2011 Corvette ZR1 on Bring A Trailer
Corvettes for Sale: 2009 Corvette ZR1 Pilot Car Available for $55K