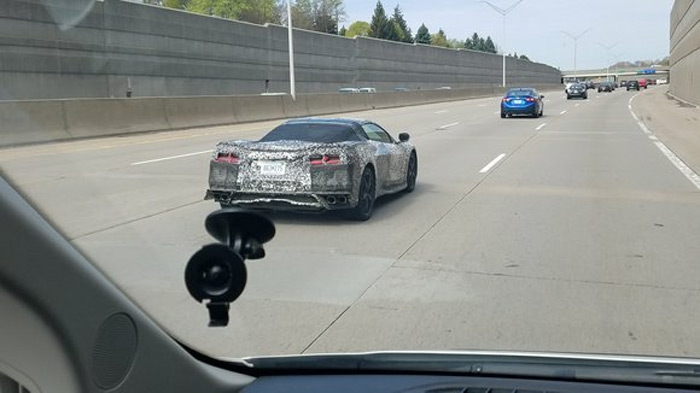 Earlier this month we learned about the requirements for Chevrolet Dealerships to sell the C8 Mid-Engine Corvette.
As a quick recap, dealers must complete required sales and service training, send a sales specialist to Spring Mountain, and purchase specific tools required to service the next-generation Corvette.
Those additional tools are priced at approximately $1,500 according to Chevrolet's initial message to dealers.
Thanks to Mike Davenport, aka the Chevy Dude at Bachman Chevrolet in Louisville, KY., we have a copy of the list of specific tools and their individual cost. We counted 14 individual tools on the list and our math came up with a total of $1,455 for the lot.
Does the list tools offer any insight? One of the takeaways is the most expensive part is for a transmission support/service fixture at $441 (a cradle?) while another Support Fixture Adapter for the engine costs $200. Yet we also see a $20 Wiring Harness Connector Remover which could be related to GM's new Digital Vehicle Platform. The C8 Corvette should be one of the first vehicles offered with the new electrical system, and therefore requires the special tool the dealer doesn't yet have.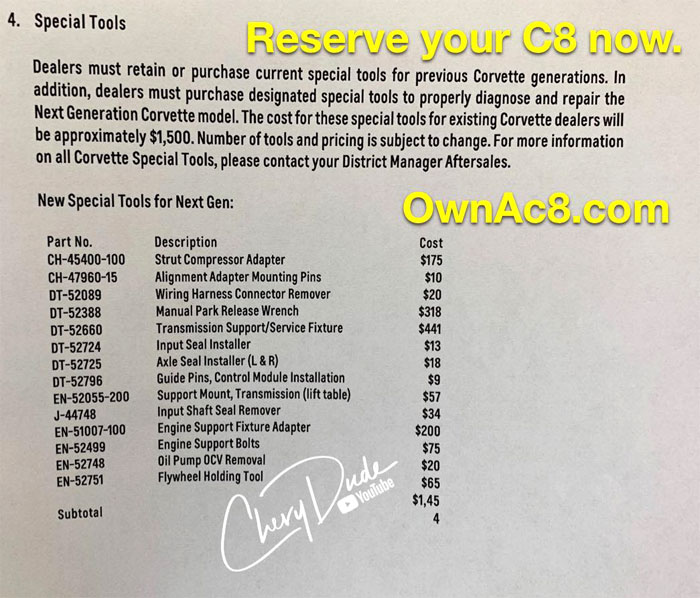 With this list now out in public, I think it bodes well that the C8 Corvette will be "serviceable" at most Chevy dealerships. Got any insight as to any of the specific tools on the list? Let us know in the comments below!

Source:
Mike Davenport / Facebook

Related:
Chevrolet Sets Dealership Sales Requirements for the C8 Mid-Engine Corvette
The Reveal of the C8 Corvette Will Happen in Orange County, California
[VIDEO] First Teaser for the C8 Mid-Engine Corvette Hits the Web