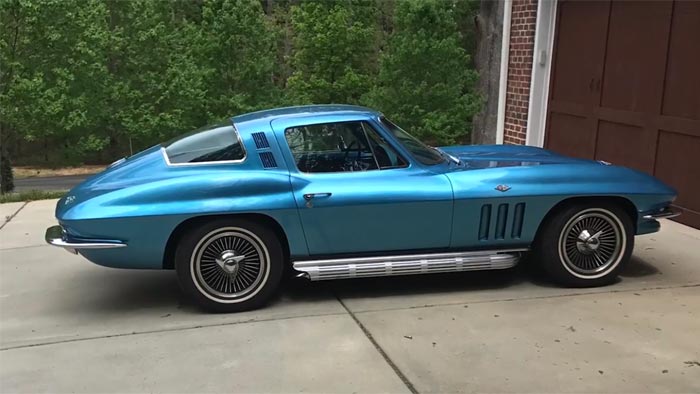 Thousands of people were in the stands to watch Erik Jones win his first Cup race, the Coke Zero Sugar 400, Saturday night at Daytona International Speedway.
But it was the one person who wasn't there that Jones likely missed the most.
Erik's dad, Dave Jones, fell victim to lung cancer a little over two years ago, but not before making a sacrifice years earlier that eventually helped lead to his son's success on the race track.
Back in the early days, when Erik was still trying to establish himself on the track, money was tight. When someone offered to buy Dave's blue 1965 Corvette, he gladly sacrificed the car and took an unexpected offer.

"As we got going into racing more and more, obviously it's not a cheap sport by any means at any level," Erik recalls on this YouTube video. "So as we started to move up and I had kind of gotten the itch that I wanted to do something different from quarter midgets, we realized it was gonna take some more funding.
"A guy I later came to know really well came in and bought the car, offered to buy the car on the spot. It wasn't for sale, but my dad thought it would obviously supplement the racing career and thought he could take that money and put it all towards racing, so that's what he did."
Though he was just in his teens when the car was sold, Erik says his goal all along was to buy back the Corvette when he became a success on the Cup circuit one day and give it to his dad as a birthday or Christmas present.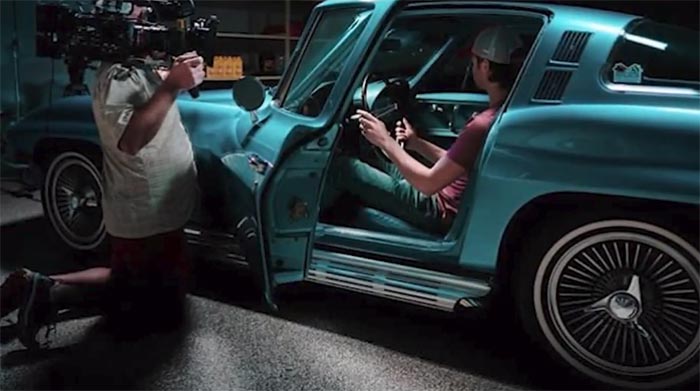 "He didn't like getting presents," Erik recalls, "but it was gonna be the one that I could give to him that maybe he'd really like."
Unfortunately, in 2016, Dave was diagnosed with an aggressive form of lung cancer and passed away just three months later.
Erik wasn't able to give his dad the Corvette before he died, but six months after his death, he was able to track it down and buy it back, an event he called "just really special."
Erik says he has a lot of good memories about the Corvette. "We took it on a lot of trips," he says, "and to sit in it and drive it again and kind of bring back all that same atmosphere and that same feeling was just pretty neat. Every family has a connection with something, and for us it was that car, so just to get it back … in the family really means a lot to me."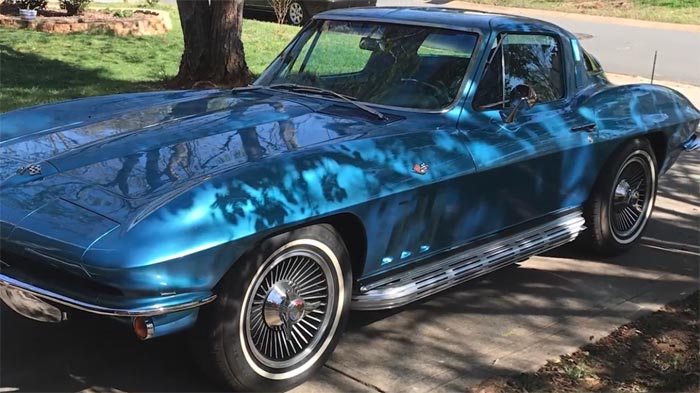 Erik's car owner Joe Gibbs talked about the relationship between Erik and Dave after Saturday night's victory.
"(Dave) was so supportive, and (his death) was just a horrible thing," Gibbs said. "It was just terrible. So that's a part of Erik, I think, winning tonight. I think obviously it's an emotional thing for him because his dad would have absolutely loved it."
While Dave didn't get to see Saturday's win, Erik's first in 57 Cup stars, he did get to see his son headed on the way up.
Just a couple of years after Dave sacrificed his Corvette to further his son's career, Erik beat Kyle Busch in the 2012 Snowball Derby, a victory that soon led to Busch hiring Jones to race in his No. 51 late model. Jones wound up winning back-to-back Snowball Derbies and several other high-profile late model races that year. Dave also witnessed Erik's wins for Busch in the Truck series in 2013 as well as six other Truck wins and the 2015 championship, along with four of Erik's nine Xfinity races for Gibbs.
And a 1965 Corvette played a big role in that success.

Source:
sports.yahoo.com

Related:
Hendrick Motorsports Sends NASCAR Drivers to Spring Mountain and the Ron Fellows Driving School
[PICS] NASCAR's Kurt Busch Drives the Corvettes at Spring Mountain
[PIC] Dale Jr. Adds a 2017 Corvette Grand Sport to His Collection