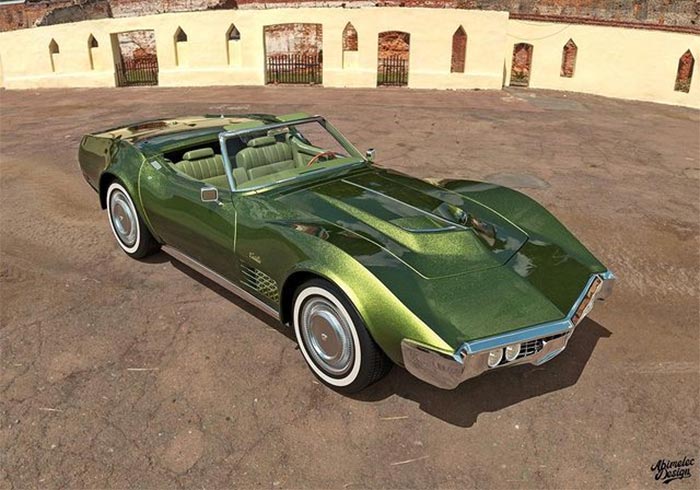 Poor Cadillac. Whenever they introduce a new model, the interwebs go crazy reviving the division's worst missteps. The Cimarron has been the gold plated whipping-post for years, but lately, the XLR gets its fair share of grief from armchair weenies as well.
We all know that Cadillac's last take on a luxury sports car wasn't a phoned-in, badge-engineered clone, but a custom-tailored C5.5 Corvette with completely different body panels, multi-valve powertrain, and unique interior. It was built alongside the Corvette at Bowling Green and we have to admit we had a soft spot for the "Art & Science" roadster. Needless to say, we all know how that ended.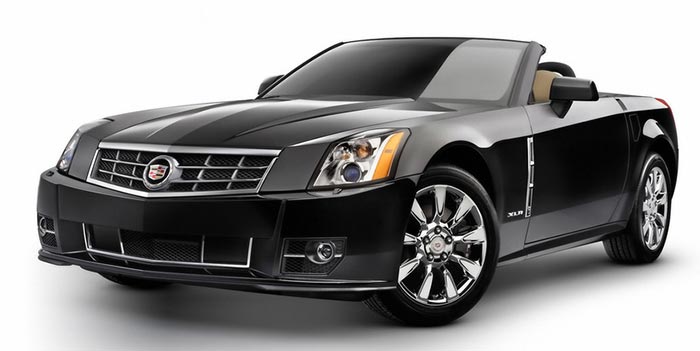 Photo Credit: Cadillac

Meanwhile in Mexico, a very talented young guy named Abimelec Arellano has been posting cool mash-up renders of cars that "never were." His latest is a C3 based Cadillac roadster dubbed "Roadster de Ville," that incorporates '70s design cues and brings to life what might have been a cool "Wreath and Crest" Corvette. Complete with big-block Cadillac power, it would have been an appropriate top-end image car back in the day.
It's hard to say if this car had actually been produced whether it would've joined the ranks of the Cimarron or XLR, but it's good fun to see this design exercise in such crisp detail.

While the front end reeks of late-sixties Bill Mitchell GM design, the grille looks like it was lifted from a 1968 Oldsmobile Toronado, not a Cadillac. From there, most period details are spot on. From the woodgrain three-spoke steering wheel to signature Caddy "Turbine Vaned" wheels, to the square outboard tail lights lifted directly from the 1976-1979 Seville. We especially like the peaked rear deck, mini-fins, and the cool, old school Caddy color palette. Mr Arellano even put together a period-perfect advertisement as well.
We think a 1974-1977 era Corvette would make a nice stepping off point as well. Now that the genie's out of the bottle, maybe someone can get inspired and bring a Caddy C3 custom build to life? We know just the guy that can help.

Source:
abimelecdesign / Instagram

Related:
[PICS] Digital Artist Offers Rendering of a Mid-Engine Cadillac Sports Car
Why the Cadillac CT5-V Blackwing Needs LT5 Power
Did Cadillac's President Hint that the Zora ZR1 Mid-Engine Corvette is Real?