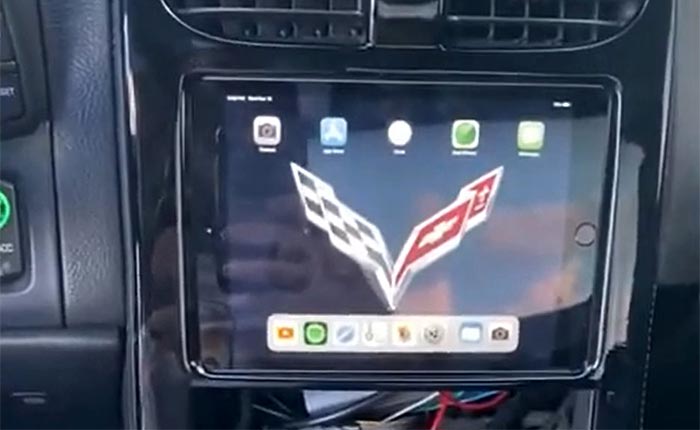 My son Chris and I were just talking on Mother's Day about the drawback with a C6 for some enthusiasts is the lack of the latest electronic gadgetry featured on the C7 and C8. He has a black '05 that he's really enjoyed – racking up some 70,000 miles since the fall of 2017, but he's greatly tempted by the Apple CarPlay feature of a C7.
Up pops a story later that day on autoevolution.com that offers a unique solution to that perceived shortfall of the 2005-13 Corvettes.
An accompanying video shows how an iPad is being installed in a C6 Z06 using a custom center console, and while the task involves some cutting, sanding, clamping, spray painting, and more, it doesn't look impossible and actually ends up making this Corvette that dates back as much as 15 years look much more up-to-date, while also offering greater usability with the latest Apple technology.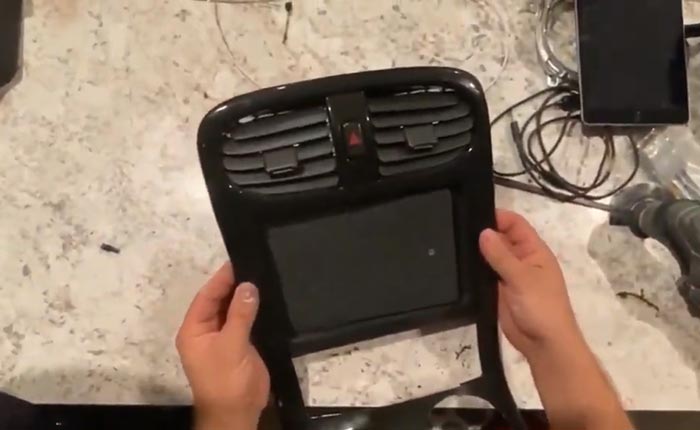 Of course, there are easier options than this drastic measure to upgrade C6 electronics, things like adding an aftermarket head unit with Android Auto or Apple CarPlay already integrated.

Using your Corvette as an occasional Sunday driver probably wouldn't warrant such a drastic undertaking, and it might make more sense to just upgrade to a C7 if electronics is your bag. But we really like the idea of using an iPad and think this would be a cool way to enjoy your C6 even more, especially if you're using it as a daily driver like Chris. When it's a powerful 505-horsepower Z06 like the one in this video, it becomes an even better idea.

Source:
AutoEvolution.com

Related:
1981 Corvette Gets a Custom iPad Install
Android Auto Update Now Ready for the 2016 Corvette
[VIDEO] Wall Street Journal Reporter Tests Apple CarPlay in 2016 Corvette Stingray