Back in 2013, at the end of the C6 era, I mused about the whereabouts of the final production Corvette from each of the first 5 (at that time) Corvette generations. Back then I figured out we knew about all but the last C3. Today we still know roughly where each "last" Corvette is, except for that last C3. More on that below. Some have moved on since 2013, and others have not.
The Last C1 Corvette
Photo Credit: Mecum

Back in 2013 the last C1 was living in Washington with its longtime owner. Since then it showed up at Mecum Seattle in 2014 where it was a no-sale at $150,000. After some time at ProTeam Corvette sales, it appeared at Mecum Kissimmee last year and sold for $159,500.
The Last C2 Corvette
Photo Credit: Barrett-Jackson

In 2013 the car was a member of the Ron Pratt collection in Arizona after acquiring it in 2007 for $660,000. Today we believe it to be in the Rick Hendrick Collection in North Carolina. Naturally, where else would it be?
The Last C3 Corvette

Back in 2013 we had no idea where this car was. Today we still don't. A couple years after my initial article ran, I was contacted by a midwestern gentleman stating he owned that very car. After some phone conversations, emails, and other conversations with some knowledge Corvette folks it became apparent to me this wasn't the last C3. Other discussion threads have popped up around the interwebs since that time, but to this day very little is known about the final production C3.
The Last C4 Corvette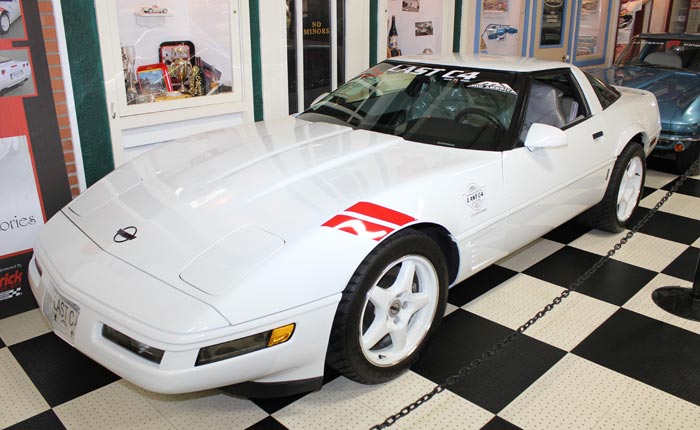 Photo Credit: Keith Cornett

The final 4th generation Corvette still lives in Mid America Motorworks' My Garage collection where it's been since new. Mike Yager lobbied GM to sell him the white C4 which was built on June 21st, 1996. Knowing Mike, we're pretty sure that car will be in the Yager's care for quite some time.
The Last C5 Corvette
Photo Credit: Mecum

The last C5 has been busy since we last checked in 2013. Back then it was fresh out of the Bob McDorman collection having sold for $45,100 during his 2010 liquidation sale. In January 2013 it showed up at Mecum Kissimmee where it no saled at $50k. In 2017 it showed up for sale for $1,000,000 with 29 miles on the odometer. We're guessing it didn't change hands at that inflated number (c'mon, how many million-dollar vettes really are out there?), and then showed up most recently at Mecum Kissimmee 2019 where it no saled again at $48,000. Our friends at Buy-A-Vette.net in Atlanta tell us they sold the Last C5 for more than that $48K bid at Mecum and it now resides in Wilmington, North Carolina.
The Last C6 Corvette
Photo Credit: National Corvette Museum

The final 6th generation Corvette was a 427-convertible equipped with the 60th anniversary package. Finished in white over blue with the blue convertible top, we believe it still resides in the GM Heritage Collection in Warren, MI.
The Last C7 Corvette
Photo Credit: Barrett-Jackson

This one sold to much fanfare last summer for $2.7 million. The black on red Z06 coupe now rests in the 100-plus car collection of Dan Snyder along with the final Dodge Viper. It'll most notably be better known as the last front engine Corvette.
There you have it. An updated look at where the last Corvette of each generation currently resides. Check back here several years down the road when we'll talk about where the last C8 is going.

Related:
The Last C7 Corvette Raises $2.7 Million for the Stephen Siller Tunnel to Towers Foundation
End of an Era: The Last C6 Corvette Rolls Off the Production Line in Bowling Green
Corvette Auction Results: Bob McDorman's Corvette Sales Total $5 Million