Photo Credit: Keith Cornett

Well, folks, it has been a wild seven-week ride through the history of America's Only True Sports Car. It has all led up to this, our number-one overall 'Vette of the decade that we just left in our rearview mirrors in a cloud of tire smoke.
In spite of showing up at the end of the most phenomenal decade of Corvette production, our top spot of the week goes to the 2019 ZR1, by a landslide.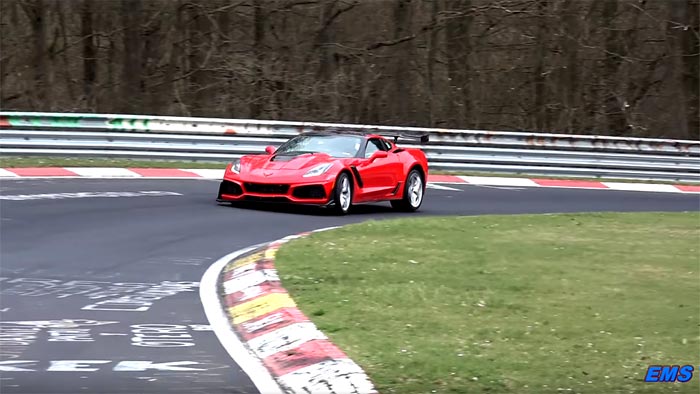 The ZR1 was the ultimate send-off that the front-engine 'Vette deserved. It ended up being built during an extended one-year production run that saw General Motors pump out 2,953 cars that would do things that no other Corvette had done before.
The King of the seventh-generation hill is the most powerful Corvette ever made. It has the highest top speed and it gets there faster than any Corvettes that came before it. It has the most downforce, the shortest stopping distances, the highest possible lateral acceleration, and even the highest price tag ever seen on a Corvette.

This is a car so loud, visceral, and uncouth that it isn't even legal in Europe and unlike anything from the old continent with similar firepower, it is available with three pedals and a row-your-own transmission. Now that we brought up fire, one of the ZR1s many party tricks is its ability to throw child-terrifying flames from its exhaust on full throttle, thanks to its industry-first dual-fuel-injection system.
The ZR1's mighty 755 horsepower and 715 pound-feet of torque will eventually be surpassed by a C8 variant, but never again will a Corvette achieve its speed with as much pure American shock and awe as the Orange Devil.

We want to wish a fond farewell to the 2010s and all of the endlessly fantastic plastic cars from Kentucky that called that decade home; especially the final stand of the front-engine Corvettes that we have loved since they first wowed some of us as far back as 1953. If there was a master-class in going out with a bang, it could fill a whole semester with the C7 ZR1.
We would also like to sincerely thank everyone who followed along with our seven-week Corvette countdown (especially those who suffered through those poor '80s with us, the payoff was worth it!). It was a lot of fun to hear all of the stories from former and current owners of each of the cars that we highlighted and to hear everyone's opinions about how we did with our rankings. Be sure to keep checking in for a few entertaining follow-up pieces and polls as we continue to kick-off 2020 with a bang!
Photo Credit: Jeremy Welborn

Check out all of our Best Corvettes of Each Decade features:
The 1950s

The 1960s

The 1970s

The 1980s

The 1990s

The 2000s

The 2010s