Perhaps taking a page from past Corvette auto show displays, Chevrolet has rolled out two displays for the Corvette ZR1 at this year's Detroit Auto Show. The first shows a cutaway of the potent LS9 6.2L supercharged V8. Decked out in a monochrome silver paint, the cutaway gives us a glimpse of inner workings of the Eaton supercharger showing the twin screws.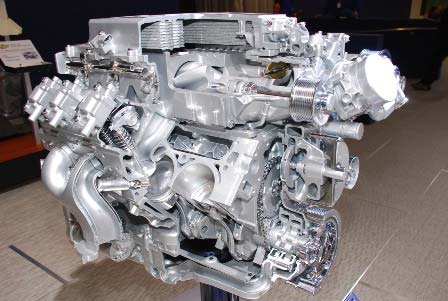 The second display features a rolling chassis of the Corvette ZR1. The vertical display gives the impression that the Corvette is ready to blast off.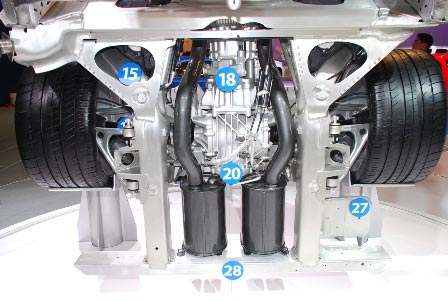 AutoBlog.com does an excellent job of walking you through the technical aspects of both displays. Click below to visit each of their posts and soak up all that Corvette ZR1 coolness.

Source:
AutoBlog: The LS9 Cutaway
AutoBlog: The ZR1 Chassis

Related:
Video: The Introduction of the Corvette ZR1 at GM Style
2009 Corvette ZR1 Photo Gallery
The New King of the Hill: The 2009 Corvette ZR1
Video: 1965 Corvette Cutaway Autorama Display Sells for $704,000
Technorati Tags:
Corvette | Vette | 2009 | ZR1 | NAIAS | Detroit | LS9