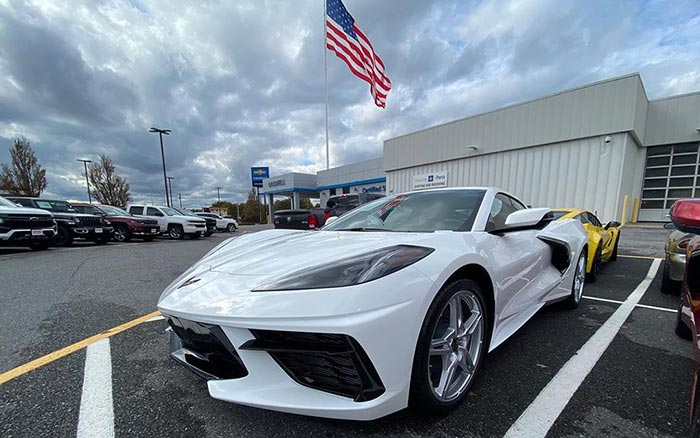 The new mid-engine Corvette Stingray may not cost much more MSRP-wise than the previous front-engine generation, but average maintenance costs are turning out to be much higher for the C8 than the C7.
That's the word from a new study by WePredict, a Michigan-based company that uses predictive technology to analyze data and extract insights to help businesses of all kinds run better.
In its annual TrueCost study, WePredict recently compared the average amount of money spent by owners and manufacturers of 2017-2020 vehicles after 12 months of use.
The news was not favorable for C8 owners as the study found the average cost of service visits for 2020 Corvette Stingray owners was $967. That's far higher than the last three years of the previous generation, with their average costs being $359 for 2019, $350 for 2018, and $296 for 2017.
The increased maintenance costs for the new mid-engine platform aren't surprising as servicing the C8 requires more intensive labor, not to mention the use of more advanced components like the dry-sump oiling system of the 6.2-liter LT2 V8 engine and the new eight-speed Tremec dual-clutch transmission.
However, compared to the extremely high maintenance costs of its rivals like Ferrari and Porsche, the new Corvette likely seems like a bargain, especially since it delivers similar performance at a much lower original MSRP. And, with used C8 Corvettes continuing to sell for well over MSRP, these higher maintenance costs are easier for owners to take.
Another interesting take-away from the WePredict folks is that service costs for electric cars and light trucks were found to be about 30 percent lower than their gasoline-powered counterparts after three years on the road.
"The data bears out what many hoped would be true," WePredict Founder and CEO James Davies said. "While EV service costs are higher than their gas counterparts early in ownership, the cumulative service costs for EVs fall over time to 30% less than gas vehicles at three years on the road – primarily due to lower maintenance costs."
"Consumers have high expectations for EVs in terms of cost of ownership," said Renee Stephens, vice president of North American operations for We Predict. "While costs early in the ownership period are higher for EVs, they eventually become more economical – for both the owner and the manufacturer. Over time, less EV maintenance offsets the higher year-one costs for diagnosis, repair and campaigns."

Source:
gmauthority.com

Related:
Consumer Reports Names the Chevy Corvette to the 10 Least Reliable Cars List for 2022
Chevy's Average Transaction Price Surpasses $51,000 in October 2021
Chevrolet Corvette Ties the Cadillac Escalade for 1st Place in J.D. Power 2021 Multimedia Study