Fans of unique fourth-generation Corvettes, please stand up and take note. You currently have a chance to bring home this red 1991 Callaway Aerobody convertible.
RPO B2K, the Callaway twin-turbo package was offered between 1987 and 1991. A little over 500 cars were assembled during that time. The 1991 model year was the final year for RPO B2K and changes were minimal. The output of the twin-turbo boosted 350ci LT1 was bumped to 403hp and 575 lb.-ft of torque compared to the base L98's 250hp. New ducts on the hood channeled fresh air into the intercoolers.
This one is a little different, though. While it's not totally clear if this an actual B2K car, we know that while the handsome Aerobody kit is 100% Callaway, the engine, however, comes from Lingenfelter. Under the Torch Red clamshell hood resides a 383 cubic inch stroker engine putting out 447hp and 491ft-lbs of torque. The seller includes a hand written note from the late John Lingenfelter himself which details all the work done to the heart of this beast. Interestingly, it also lists the top speed at nearly 192mph and a quarter mile time of 11.34 at 123mph. Both of those are pretty lofty values for an early 1990's sports car.

A 6-speed manual transmission sits behind the Lingenfelter powerplant and routes power out to the 18×10/11″ forged CCW SP550 wheels clad in new 275/35 and 315/30 Falken Azenis RT615k+ tires. 13 inch front and 12 inch rear Grand Sport calipers and Baer cross drilled rotors rest behind the wheels. The owner states that current mileage is roughly 49,450 and that "…It's reliable enough to be a fun daily or a Sunday driver."
The interior is standard C4 fare and the previous owner swapped out the red seat covers for a more interesting red and black combo. Outside, this C4 includes the rare removable hardtop, of which just 1,230 were made in 1991. The standard soft top is white.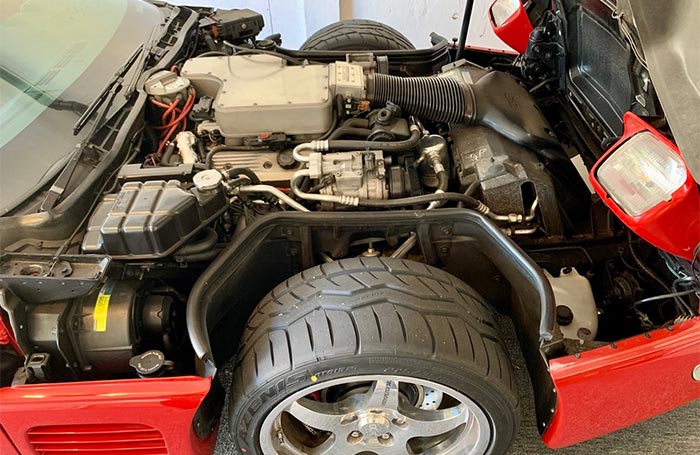 The car has had 4 owners and now you can be the 5th. The first owner was an executive at the Daytona International Speedway and the 2nd owner was a noted collector. The seller states that he has all records for the car dating back to 2003. Those, plus the Callaway Certificate of Authenticity and a Corvette Fever Magazine article on this car are all included in the sale.
The "Mini Sledgehammer", as the owner calls it, is available to CorvetteForum members for $40,000 and $45,000 for others. A recent eBay listing closed with a no sale at $35,201. Given the price of aftermarket Aerobody kits, a base C4 Corvette, and Lingenfelter mods, you'd be hard pressed to build a car like this for that price.
For more information or to follow along on the conversation you can head over to the CorvetteForum.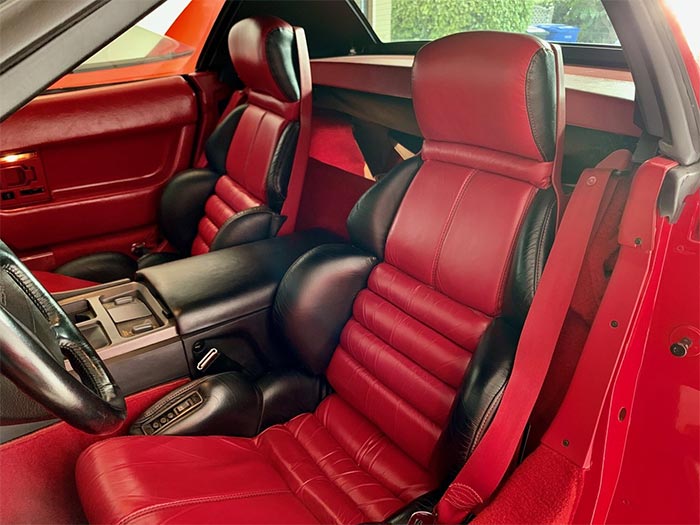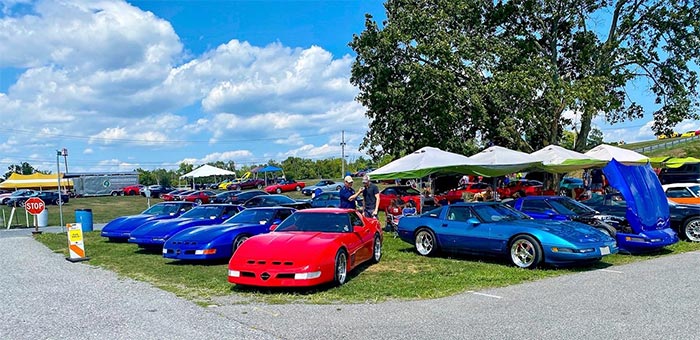 Source:
CorvetteForum

Related:
Corvettes on Craigslist: 1960 Corvette Once Owned by Classic Car Enthusiast Leo Gephart
[VIDEO] Chevyland USA Museum to Close and Everything Will Be Sold at Auction
Corvettes for Sale: 1978 Corvette Indy 500 Pace Car Parking Lot Find