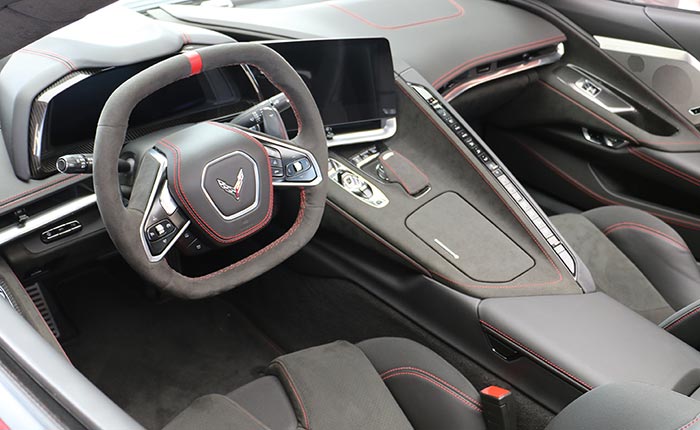 We know that when C8 Corvette designers went to work on the mid-engine sportscars' interior, there were lots of discussions regarding how the cockpit should be driver-focused. We also know that engineers wanted the ability to control the car's functions not just through the center console display but also through physical buttons on the dash to control various cabin functions. The solution ended up being known by Corvette enthusiasts as the Great Wall of Buttons which serves as the C8's unique way to access the car's HVAC controls.
That design element is probably the most polarizing based on all the reviews we've seen, and we think it even was the major reason the C8 Corvette ended up on Bloomberg News list of the worst interiors of the year for 2020.
Our personal take is that once you get used to the buttons and their functions, it is very intuitive to control the HVAC systems there instead of diving into the touch screen display and having to navigate several screens to get to those controls. But we can't help but feel a little sorry for passengers who can feel somewhat isolated from the driver on the other side of that downward-sloping row of buttons.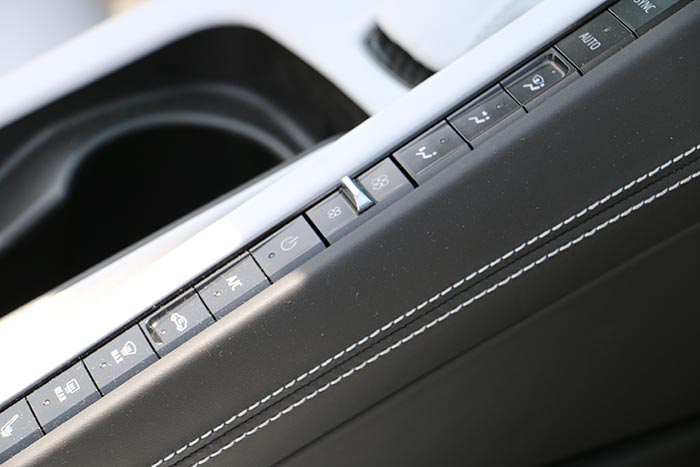 Now comes word from MotorTrend's "MT Confidential" section in their April 2021 issue that suggests a redesign for the Great Wall of Buttons may be in the works for the 2023 Corvette.
Here is what "MT Confidential" has to say:
The C8 Corvette's somewhat fussy styling was already locked and loaded when Michael Simcoe took over at GM Design Chief.

But sources in Detroit say the mid-cycle re-design Simcoe had originally planned for 2025 has been put on the back burner as GM pours money in its electrical vehicle program. However, inside say an interior redesign aimed at among other things fixing the array of buttons and switches cascading down the buttress on the right side of the center console has survived the bean counters. The redesigned interior will reportedly appear on 2023 C8's.
Whether or not an interior redesign is officially underway is something we'll have to wait and see. Is this something you would like to see Chevy's interior designers focused on? Let us know in the comments below!

Source:
MotorTrend via MidEngineCorvetteForum.com

Related:
[PICS] First Look at the New Strike Yellow/Sky Cool Gray Interior on the 2021 Corvette
Motor Trend Reviews the 2020 Corvette Base 1LT Interior
Bloomberg News Puts the 2020 Corvette On Its Worst Interiors of the Year List