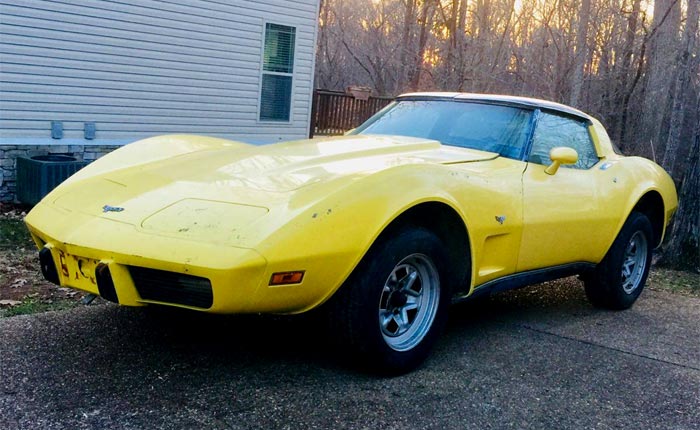 I still remember the first Corvette I ever drove – a 1978 Corvette Light Blue model on the used lot of a Marietta, Ga., Chevy dealer in the early 1980s.
Though I was in my early 20s, I had already built up an intense relationship with Corvettes since my early youth, even subscribing to Vette Vues magazine in the ninth grade.
Maybe that's why – despite its dilapidated condition – I still have a sentimental attachment to this 1978 Corvette Yellow barn find currently up for sale for $2450 on craigslist.com in Elkmont, Alabama.
Others who have seen a post about the car on barnfinds.com aren't as generous.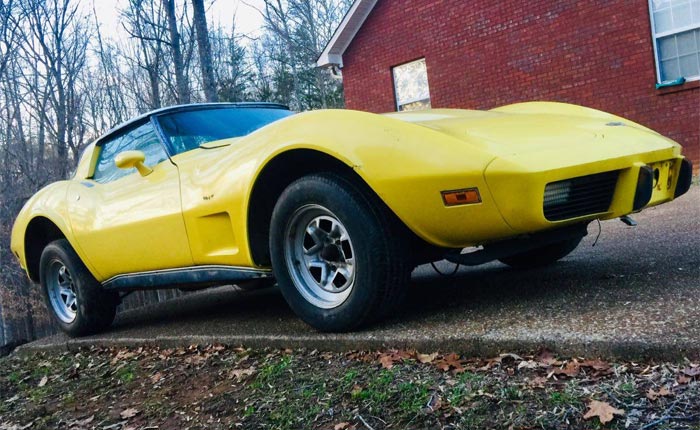 One commented "push it back into the barn," followed by another adding "Or into the lake!"
Another deemed it just "a parts car, worth a couple of hundred dollars on a good day." Yet another person – noting the optimistic description on the listing as a "Fantastic Winter Project" – added "Translation: Perfect for Antarctic residents with very deep pockets."
Others shared my optimistic sentimentality, however, including a man who called it "a perfect car for a weekend dragger" and another who suggested going "full custom with LS and a manual trans." We like both those ideas.
On the bright side, the car had been stored out of the weather in a shed "for at least the past 20 years," is one of only 1,243 examples painted in Corvette Yellow that year, and retains its numbers-matching 350 engine with a Turbo 350 transmission.

"Many years ago the previous owner had drained the fluids, pulled the interior, carburetor and distributor, then passed away," the seller explained. "His widow had no idea what he had done with the parts. I bought it just as it sits."
The new owner picked up the torch and has since cleaned the fuel tank, fuel lines, and engine grounds, then installed an old distributor and carburetor, added some fuel, and fired up the engine. "Once timing was set, it did idle and dropped into drive and reverse," he said.

He claims that the body remains "very nice" and the car has "a rust free frame."
"Definitely worth the time to get it back on the road for cheap," he maintains. "Would also make a fantastic LS swap project."
Good suggestions. However, this Corvette also brings back memories of a 1979 10th Anniversary Trans Am my wife and I bought just a few years back. We were convinced it could be restored and become a beautiful $40,000 car without much effort. After about a year of constant spending on the car, just trying to keep it running, we still had not touched the body or interior and finally decided to pull the plug, putting us out of its misery.
Our advice on this 1978 barn find? Add a few bucks to that $2450 and go ahead and buy a nice example from someone that's already been fixed up.

Source:
Craigslist via BarnFinds.com

Related:
Corvettes on Craigslist: Corvette Hall of Famer's Pink 1979 Corvette Is Offered for Sale
Corvettes on Craigslist: Former 'Ault and James' 1963 Corvette Sting Ray Drag Racer
Corvettes on Craigslist: Barn Find Black 1969 Corvette Stingray