This 1963 Corvette split window had an illustrious history as a race car back in the day.
After an extensive restoration, now it's being offered for sale on craigslist in Baltimore.
While the asking price of $89,000 might seem a little steep for a car with no engine or transmission, the seller believes adding the drivetrain will result in an increased value of $150,000 or more.

The Corvette, one of the famous X "Ault and James" race cars built at their speed shop in Dayton, Ohio, is famous for almost taking out the Christmas tree in the final at the 1974 U.S. Nationals.
The seller says the car has just been totally rebuilt to race or could be converted easily for use on the street.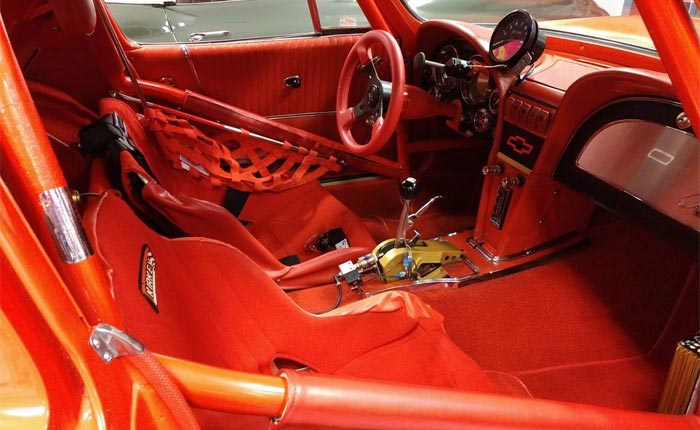 "This is one of the nicest built cars you will ever see," he says, "and is show quality top to bottom. Everything is new or rebuilt."
While the engine and transmission are missing, the car has been set up for a small block and Powerglide transmission. It has a 9″ Ford rear with coil overs, wishbone, and anti roll bar and includes 4-wheel disc brakes, correct original stainless, all original glass and original correct VIN and trim tags.

While the car originally was black, a beautiful new coat of red paint has been applied to what is claimed to be a stock, no hit body.
We came across an interesting post on the Internet by a former worker at Ault & James Speed Shop who recalled: "Those were the days of real drag racing, when your hard work and your brains made you competitive, not like today when all you have to have is money!!"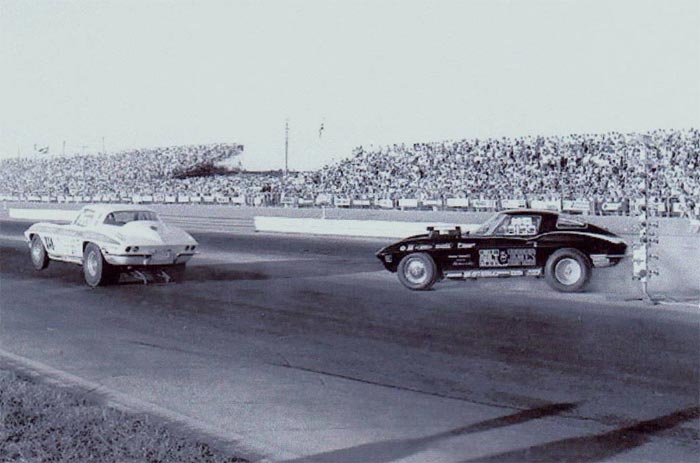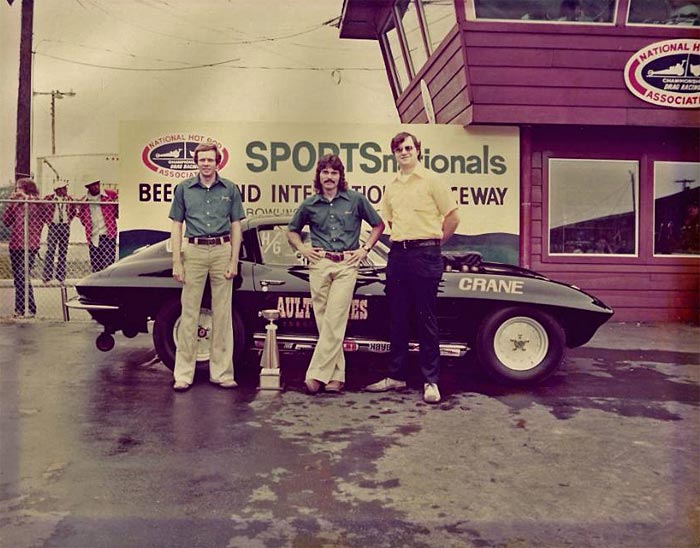 Source:
Craigslist Baltimore

Related:
Former 1960 Le Mans Racer Back in Legal Limbo Following Closure of Dealership
[VIDEO] Corvette Racers on Parade at 2019's Corvettes at Carlisle
Purple People Eater Corvette Racer Heading to Barrett-Jackson's Scottsdale Auction