Since 2012, the Bartlett (Tenn.) Police Department has been driving a Corvette confiscated from a drug offender to local schools to let youngsters know about the dangers of illegal drug use.
The department has been using the 1999 Corvette as its DARE (Drug Abuse Resistance Education) vehicle for the past seven years but now has the vehicle up for sale on govdeals.com.
The car retains some of its patriotic DARE wrap over its original red paint, but the decals signifying the Corvette as a Bartlett Police Department vehicle have been removed.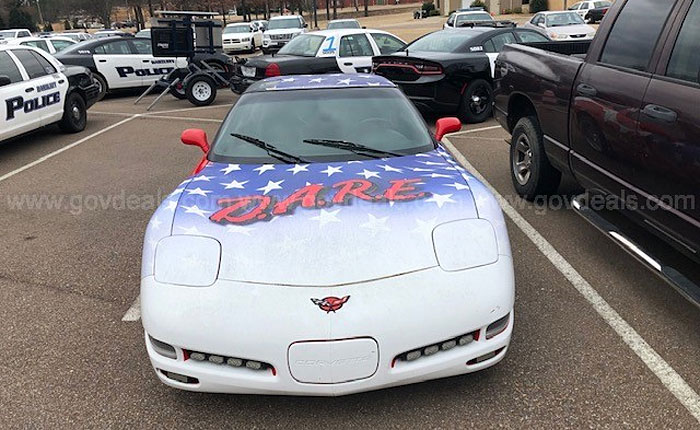 This Corvette has a 345 hp V8 engine hooked to a 6-speed manual transmission and features air conditioning, cruise control, tilt steering, remote mirrors, power steering / windows/ door locks / seats, AM/FM CD radio, glass roof panel, and dual air bags.
The listing on govdeals.com notes there are minor scratches on the red exterior, and there is minor damage to the seats in the black interior. The tires are said to be in good condition.
In case you want to check out the car on Carfax, the serial number is 1G1YY22G6X5102961.
Bartlett Assistant Police Chief Glen Williamson told The Commercial Appeal back in 2012 that most cars seized in drug investigations are in pretty rough shape or cost too much to get titles for.

But this Corvette, seized in 2010 when police found more than a pound of marijuana between two cars and a private residence, was in good condition. Two years later, after appeals were finally cleared in court, the car's title was transferred to the police department, which chose a red, white, and blue vinyl wrap that included the message "Seized From a Drug Offender" on the back.
The Corvette was believed to have been used to transport and sell marijuana, but it's been driven for the past several years by school resource officers in charge of area DARE programs. Their message to children: You can have things taken away from you if you get caught with drugs.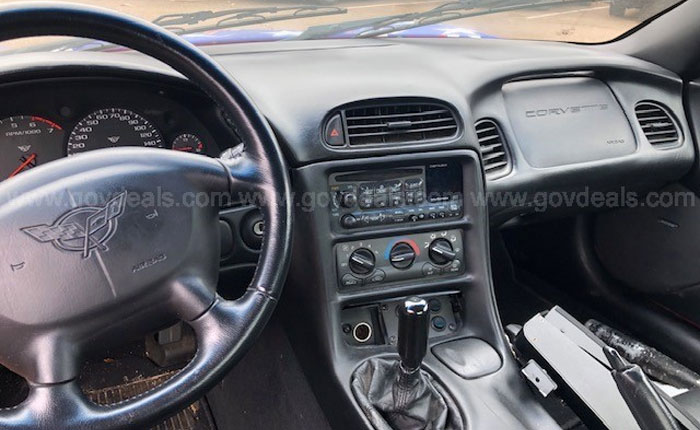 DARE is offered to fifth graders across the nation as a 10-week program that encompasses everything that young people deal with, from resisting the daily peer pressure to participate in drug, cigarette and alcohol use to resisting gangs and their attempts to lure them or threaten them. The children are taught candidly the dangers of these risk-taking behaviors and ways to avoid them.
For more information about this Corvette, visit govdeals.com

Source:
govdeals.com

Related:
Sioux City Police Officers Restore Department's 1986 DARE Corvette
Connecticut Town Sells its 1967 DARE Corvette for $25,000
C5 Corvette Seized From Drug Dealer is Now a DARE Car