Joining a long list of former racers to pace the "Greatest Spectacle in Racing" is Dale Earnhardt Jr. who today was named of the official Pace Car driver of the 103rd Indianapolis 500.
Earnhardt will lead the field of 33 IndyCar drivers to the Green Flag in a 2019 Corvette Grand Sport on Sunday, May 26th at the Indianapolis Motor Speedway.
The former NASCAR driver will also be doing double duty at the historic track with NBC Sports as he will also serve as an NBC Sports commentator in the network's first broadcast of the Indy 500.
"I was already excited to attend my first Indianapolis 500 with NBC Sports, but driving the Pace Car just takes it to another level," Earnhardt said. "The Corvette Grand Sport is an awesome car, and it's an honor to be asked to lead the field to the green flag.

"I'm proud to be a part of such a prestigious event at a place that means so much to racing history. This will be an experience that I'll cherish forever."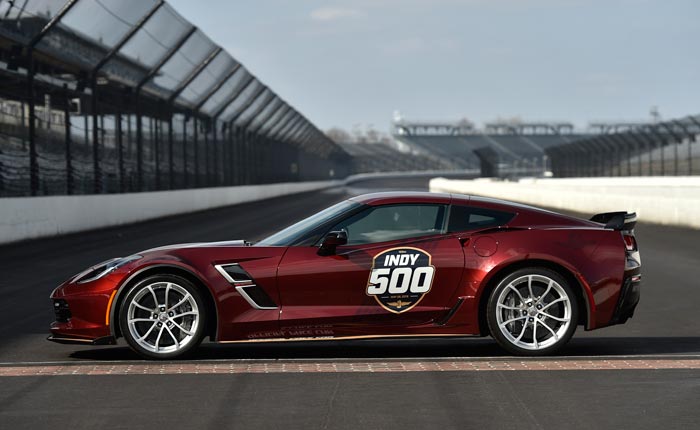 Earnhardt is no stranger to the Indianapolis Motor Speedway, having five Top-10 finishes in NASCAR's Brickyard 400 as a driver and last year he served as the pace car driver in 2018's Big Machine Vodka 400 at the Brickyard driving the 2018 Camaro ZL1 pace car.
"It is exciting that Dale Earnhardt Jr. is going to lead the Indy 500 field to the green flag," said Jim Campbell, Chevrolet U.S. vice president of performance vehicles and motorsports. "With Dale joining the Indy 500 broadcast crew for the first time, pacing the field in the 2019 Corvette Grand Sport will give him a unique perspective to share with the viewers. We are honored that Dale will add Indy 500 Pace Car driver to his long legacy with Chevrolet."
This year is the 16th time that Corvette has paced at the Indianapolis 500 and it is the 30th Chevrolet to lead the field going back to 1948. No other brand or vehicle has served as the Pace Car than Chevrolet and the Chevy Corvette.
The 2019 Corvette Grand Sport Pace Car is painted in Long Beach Red Metallic and will feature full-length Blade Silver racing stripes and carbon flash painted carbon fiber aerodynamics. Mechanics include the LT1 460-hp V8 paired with the 8-speed automatic, Brembo carbon ceramic brakes and the performance suspension with Magnetic Selective Ride Control. A unique Indy 500 Pace Car decal package completes the look.

Source:
Indianapolis Motor Speedway

Related:
[VIDEO] IndyCar Driver Tony Kanaan Unveils the 2019 Corvette Grand Sport Pace Car
[PICS] 2019 Corvette Grand Sport to Pace the 103rd Indianapolis 500
Dale Jr. Drives a Callaway SC757 to 180 MPH at Talladega on NBCs TODAY Show