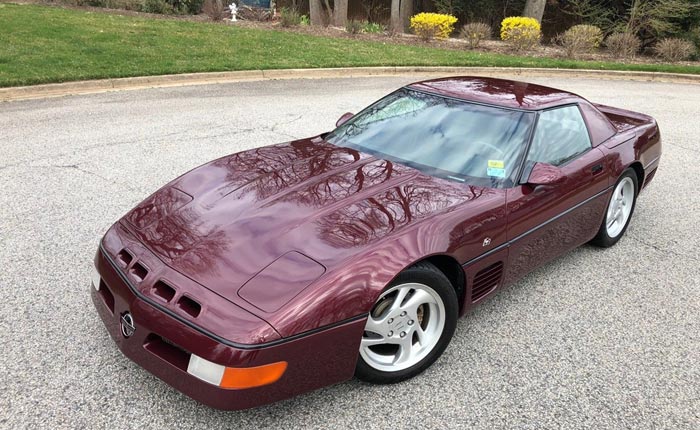 Not all superheroes wear capes and not all Callaways use forced induction.
We sure do love our Callaways around here and this one is just another example of why. This super rare 1993 40th anniversary SuperNatural is currently for sale for the first time in nearly a decade. The car is 1993 Callaway VIN 001 and is one of 2 identical cars built that year. This car and its twin sister became known as the Texas Twins.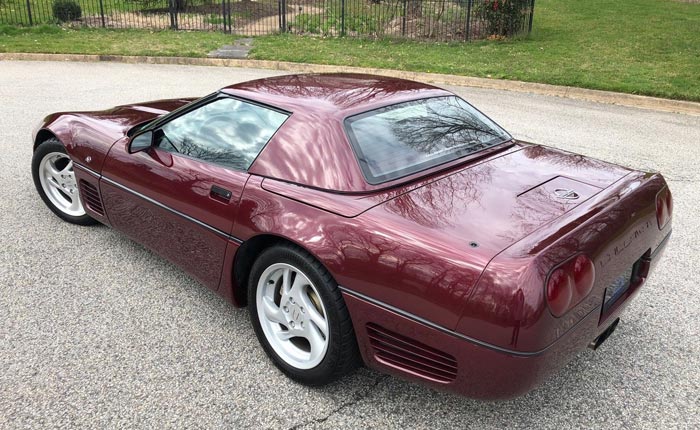 The 2 cars were ordered by a pair Texas oil business partners. They began by filling the check boxes for every available 1993 option. They began with the 40th Anniversary package and its Ruby Red paint and interior. From there they added the FX3 Adjustable Suspension, the 6-speed manual gearbox, and other assorted goodies.
From there it was off to Old Lyme, Connecticut for some Callaway love. The car would become the very first Callaway Corvette built in 1993. The Callaway team added the SuperNatural 425hp engine, Callaway AeroBody ground effects, Double D Center Exit Exhaust, Bridgestone run flats, and coil over suspension. It also features a one-off SuperNatural 425 throttle body plate. The current owner – Callaway's Chris Chessnoe – added a set of Callaway chrome valve covers at later date.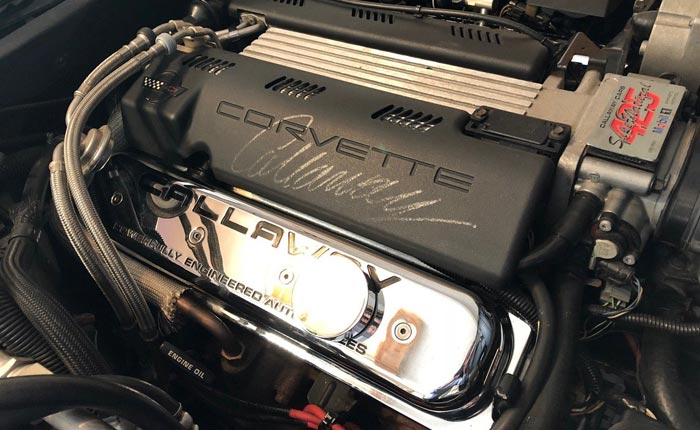 As you'd expect a significant car like this has garnered its fair share of attention having been:
Displayed in the 20-years of Callaway Corvettes exhibit at the National Corvette Museum
Selected to the Bloomington Gold Special Collection XX
Selected as a Corvettes at Carlisle Celebrity Pick
Featured in several magazines including Corvette Quarterly, Vette, and Corvette Enthusiast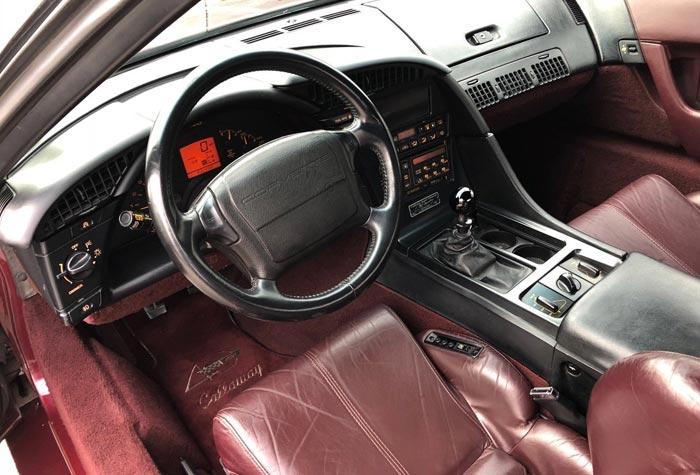 Today the car shows roughly 66,000 miles and is always garaged. While resting at home its tucked in snugly under a matching car cover hooked to a Battery Tender. It's been with the current owner since 2002. Callaway Cars performed a clutch replacement and some other minor maintenance in 2007.
This unique piece of Callaway history is being offered at $44,900 and the owner states he will "entertain any serious and bona fide offers in person". For more information you can follow the for sale listing on the CorvetteForum.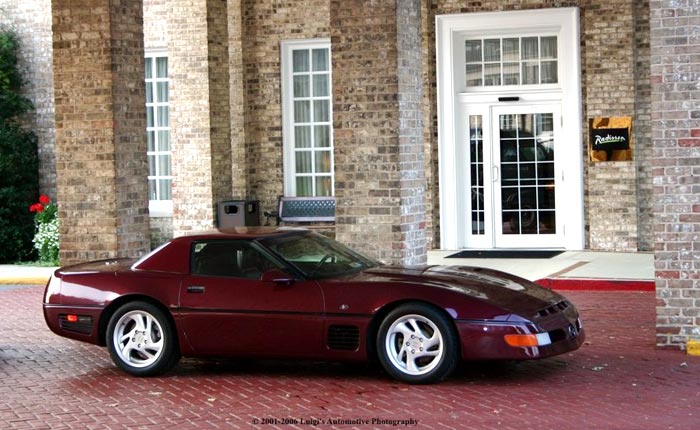 Source:
CorvetteForum via Facebook

Related:
Corvettes for Sale: 1991 Callaway B2K Twin Turbo
Corvettes for Sale: 1991 Callaway Aerobody Convertible for Sale in Oregon
Callaway Corvette Collection Offered for $995,000