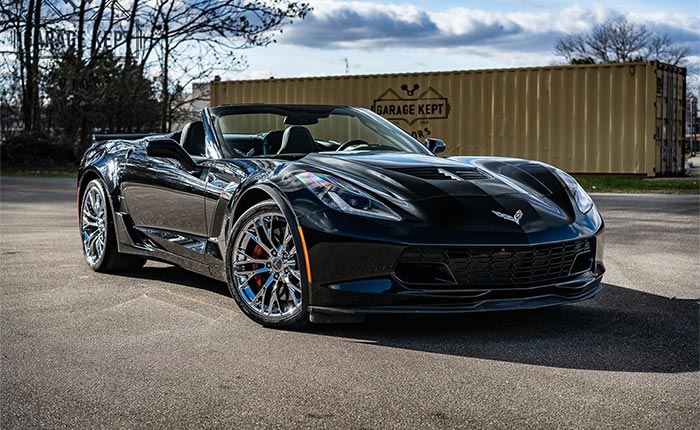 If you just can't wait for the 2023 Corvette Z06 to roar onto the scene, then this 2015 front-engine version currently available from Michigan-based Garage Kept Motors might be for you.
Unfortunately, at least for those who want to get into the Corvette game right now, the hot C8 market has dragged the rest of the Corvette market along with it.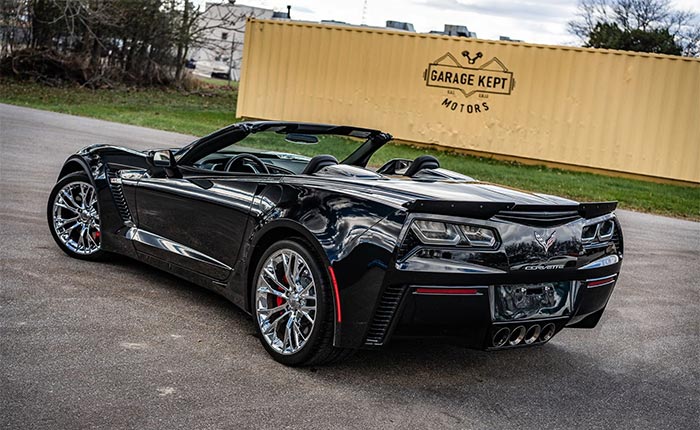 Hence, the asking price on this one-owner black on black on black Z06 convertible is a whopping $99,900 – all we can say is "ouch," since these cars were available pre-pandemic in the 60s and 70s. Who would have thought such an outlandish price would even be possible since usually a new generation like the C8 would have destroyed the prices of the previous generation. We're floating in uncharted waters, though, and the used Corvette market is sizzling right now.
For that cool $100K, you'll get a very nice triple black Z06 that has just 1,394 miles some seven model years after its birth at the Bowling Green factory.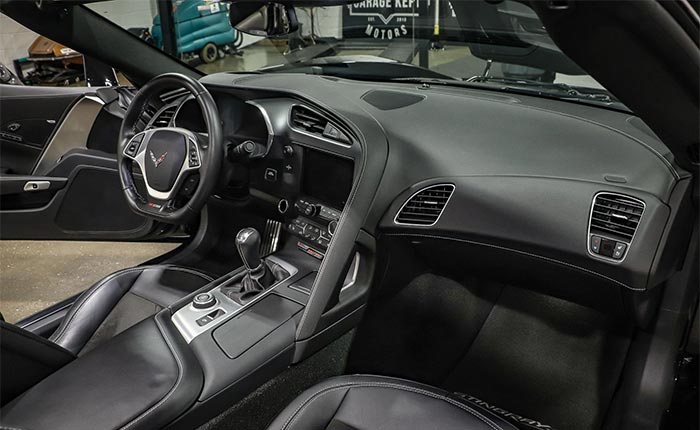 This powerful C7 is outfitted with the middle-of-the-road 2LZ package and chrome wheels. Under the hood is the stock 6.2-liter LT4 V8 engine that rocks 650 horsepower (20 less than the upcoming version), but it happens to be hooked up to something that won't be available in its successor – a seven-speed manual transmission! Unfortunately, that manual also means a slower 0 to 60 time (3.2 seconds) than the automatic version (2.95) – but ironically those times are still slower than even the base C8 Stingray delivers (2.8).
If you're into front-engine cars and don't particularly care for the mid-engine C8, this car could be perfect for you. Unfortunately, at the exorbitant current asking price, we'd be inclined to pass.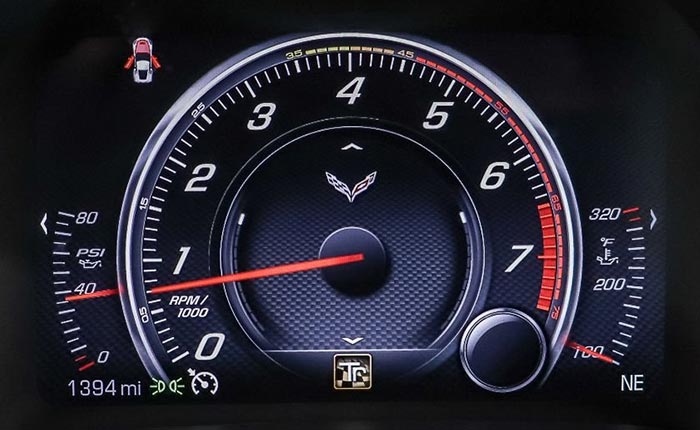 Source:
Garage Kept Motors via AutoEvolution

Related:
Corvette for Sale: 2021 Corvette Stingray 1LT with Salvage Title Offered for $76,900
Corvette Auction Preview: Four More Corvettes to Make You Drool at Mecum Kissimmee 2022
Corvettes for Sale: Torch Red 1999 Corvette FRC with 24K Miles