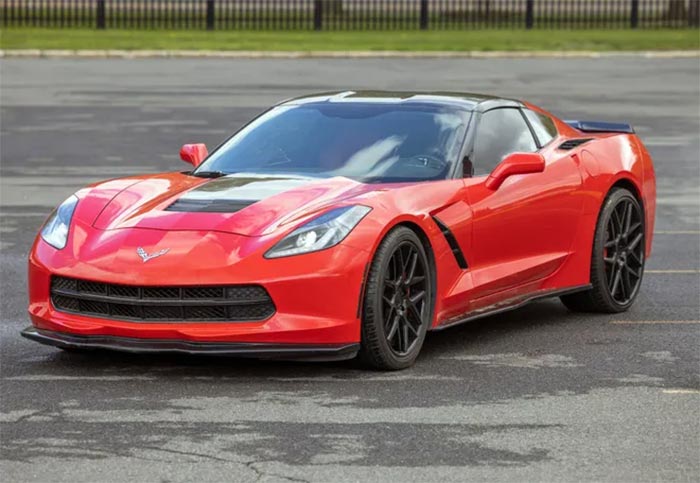 Photo Credit: NYS OFfice of General Services

Will this "red-hot" Corvette ever find a new home?
Maybe the third time will finally be the charm for this once-stolen 2015 Stingray that was recovered by Department of Motor Vehicles investigators in New York with altered vehicle ID numbers.
After bidders failed to finalize their purchases in two earlier online auctions, the Corvette will be on the block again Wednesday morning along with 220 other items in the first in-person auction of surplus goods to be held in Albany since December 2019.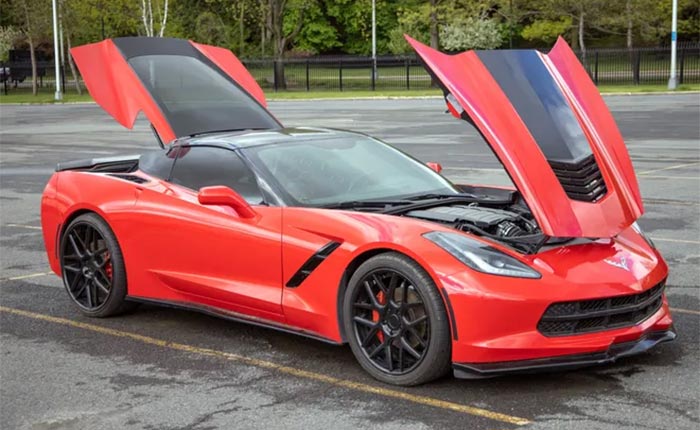 The auction starts at 9:30 a.m. on Oct. 20, and if you're thinking about an online purchase, forget it. Bidders are required to be present at the auction site on the Averell Harriman State Office Building Campus, with signs directing bidders to the appropriate place.
The Torch Red Corvette shows just 31,120 miles on the odometer, but it's equipped with the base 1LT package. Still, it does have the 6.2 liter V8 engine that pumps out 460 horsepower, along with a Bose audio system, 8-inch touchscreen with Chevrolet MyLink, removable roof panel, rear-wheel drive, and dual exhaust.
According to the New York State Department of Motor Vehicles, the Corvette was stolen from an out-of-state dealership. The NY DMV flagged a discrepancy with the VIN when someone attempted to register it in Rochester. The VIN was apparently altered and a subsequent investigation revealed that the car had been stolen. The original dealership's insurance company had already covered the loss of the car and declined to retake ownership, leaving New York State officials in the clear to auction the Corvette.
Previous online auctions resulted in high bids of $32,300 and $34,300, but both sales fell through.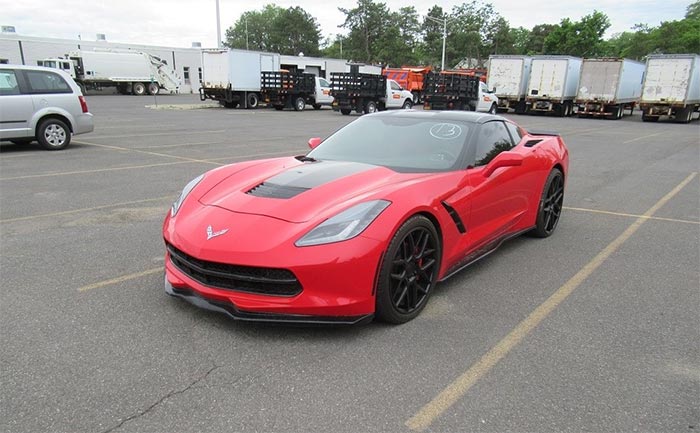 Other luxury cars recovered by DMV investigators will be on sale this week – a 2005 Mercedes-Benz CLK550 with 51,221 miles and a 2006 Cadillac CTS with 117,322 miles. Both vehicles come with rebuilt salvage titles, with the Mercedes-Benz having a replacement VIN.
For a listing of other auctions to be held throughout the state later this year, go to ogs.ny.gov/nysstore. Information is also available by emailing [email protected] or calling (518) 457-6335.

Source:
timesunion.com

Related:
[STOLEN] New York State Set To Auction a C7 Corvette Stingray Recovered From Dealership Heist
New York State Attempts to Auction a Recovered Stolen Corvette Again
Corvette Values: State of New York Auctions Stolen Red C7 Corvette