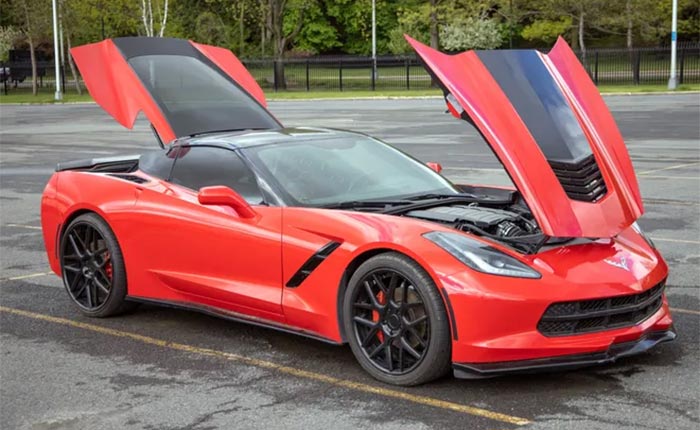 Photo Credit: NY Office of General Services

Looking for a Corvette that once was literally Red Hot but now is just the factory shade of Torch Red?
Then you might want to check out this online auction coming up later this month.
And the owner isn't who you might be expecting.
It seems that this 2015 Torch Red Corvette Stingray coupe, complete with black stinger hood and 460-horsepower 6.2-liter V8 engine, has a somewhat checkered past.
The New York Department of Motor Vehicles took possession of the car after noticing discrepancies in the application when someone tried to register it in that state. During a subsequent in-person interview with the new owner, DMV investigators discovered that the Corvette had been stolen and now had an altered VIN.
By then, however, the dealership had recovered the value of the car from insurance and declined to pick it up, allowing the DMV to auction off the car.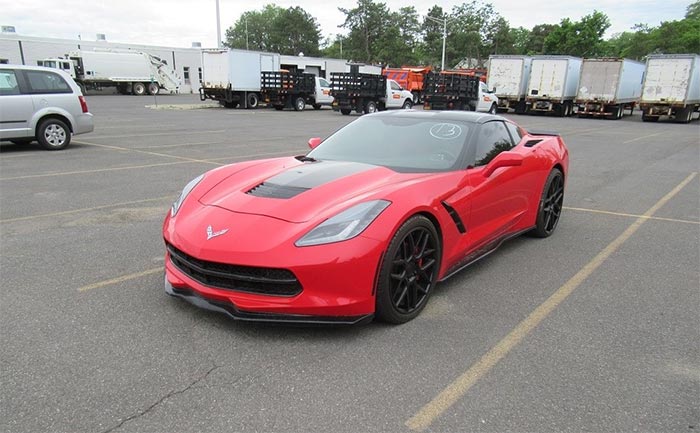 A first attempt to sell the car back in early June ended with a high bid of $32,300 for the Stingray, which has just 31,320 miles on the odometer (hopefully that's correct!).
But that deal fell through, so now the New York Office of General Services is planning another online auction on Monday, July 26 at 9:30 a.m.
If you'd like to bid on the car, you first have to register at PerryAuctions.com.

Source:
democratandchronicle.com

Related:
[STOLEN] New York State Set To Auction a C7 Corvette Stingray Recovered From Dealership Heist
[VIDEO] Stolen 1989 Corvette Stored for 23 Years Sold on eBay
A 1968 Corvette Stolen a Decade Ago Found in Aussie Shipping Container