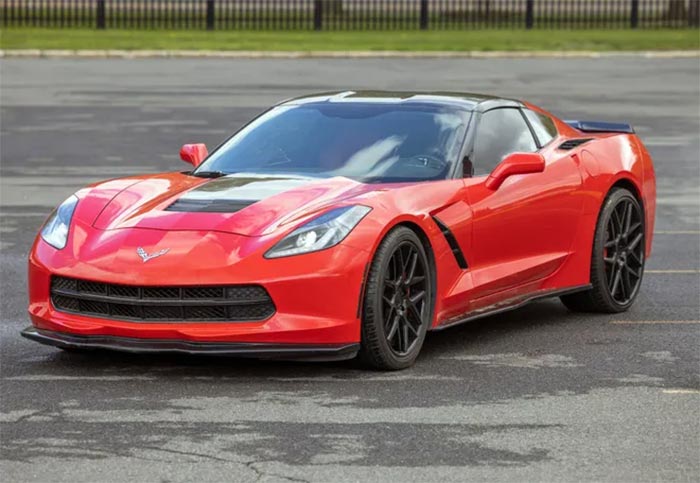 Photo Credit: NYS OFfice of General Services

Looks like the second time is a charm for the State of New York when it came to auctioning a stolen C7 Corvette that was recovered in Rochester. The high bid for the 2015 Stingray Coupe was $34,900, assuming that the deal closes.
The State of New York's General Services Office put up the Torch Red 2015 Corvette Stingray Coupe for auction for the second time on Monday after its first attempt in June resulted in a no-sale after the winning bidder backed out of the deal.
Still, the State should be happy as the second auction resulted in a high bid that was $2,600 more than the original auction's high bid of $32,300. Now, the Office of General Services is hopeful the second sale will close without incident.
"We are waiting for the paperwork to be finalized," agency spokesman Joseph Brill wrote in an email to the Ithaca Journal.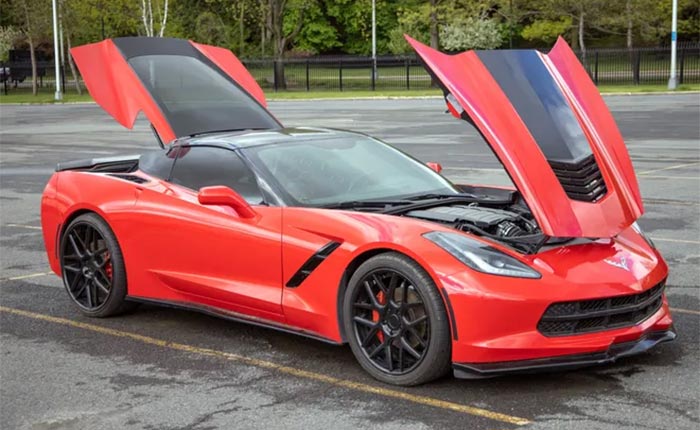 According to the New York State Department of Motor Vehicles, the Torch Red Stingray was stolen from an out-of-state dealership. The NY DMV flagged a discrepancy with the VIN on the Corvette when someone attempted to register it in Rochester. The VIN was apparently altered and a subsequent investigation revealed that the car had been stolen.
The original dealership's insurance company had already covered the loss of the car and declined to retake ownership, leaving New York State officials in the clear to auction the Corvette.

Source:
Ithaca Journal

Related:
New York State Attempts to Auction a Recovered Stolen Corvette Again
[STOLEN] New York State Set To Auction a C7 Corvette Stingray Recovered From Dealership Heist
[VIDEO] Stolen 1989 Corvette Stored for 23 Years Sold on eBay