Photo Credit: Chevrolet

As you well know by now, Chevrolet shared a rendering of the 2023 Corvette Z06 earlier on Monday as part of their teaser campaign leading up to the official reveal on Tuesday, October 26th. Now that we've some time looking it over, we found that all is not as it seems.
Reaction to the photo appears to be mixed on the forums. While we initially referred to the side intake trim as a sideways Y, others on the forums are calling it a wishbone or sharks tooth based on its shape.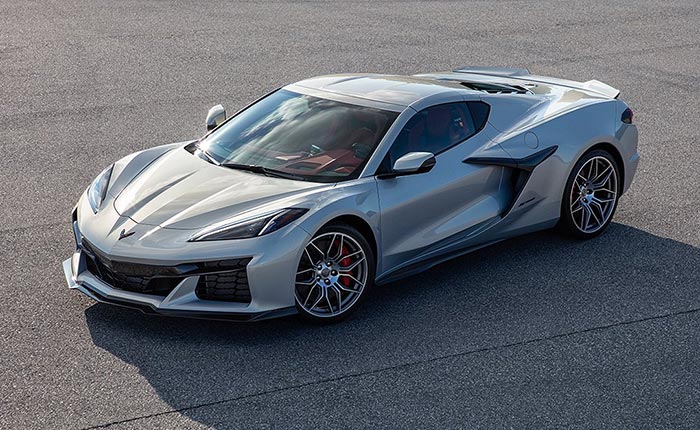 The official photo above shows a lot as is, including the wishbone surrounding the side air-intake vents on the car. Yet, as their rendering shows, there is quite a bit of a shadow on that side of the car that helps to obscure some of the details.
Here is what was revealed when I lightened the photo significantly in Photoshop for a better look:

That trim piece that flows downward appears to actually be tucked inside the vent with maybe a quarter or half-inch of trim jutting out the edge. Just the top portion of the trim piece is attached to the door. It will also be interesting to see how this looks with the EFY option that features body-color exterior trim.
We can't wait to see some of the other design differences on the Z06 vs the C8 Stingray and we're betting the list is rather long.
Now that we've shown you the new "wishbone" trim in a different light, does that change your opinion on it at all?

Source:
Photo by Chevrolet

Related:
[PICS] Chevrolet Teases the 2023 Corvette Z06 With Photos on Instagram
[VIDEO] Chevrolet Confirms the 2023 Corvette Z06 to Be Revealed This Fall
[VIDEO] The 2023 Corvette Z06 Will Be Revealed to the World on October 26th