Constant improvement has been a watchword for the Corvette ever since it debuted in 1953. Chevy's legendary sports car has just gotten better and better over the years.
Enthusiasts could definitely see such a philosophy with the C4 ZR-1, which debuted in 1990 with 375 horsepower before getting a bump to 405 horsepower in 1993.
Unfortunately, with an additional charge of $31,258 for the ZR-1's 5.7-liter powerful engine that featured four overhead cams and 32 valves, the number of customers willing to pay such a premium dwindled. Indeed, the '95 base price was just $36,785, and by then, Chevy had upped the horsepower in the base model to 300.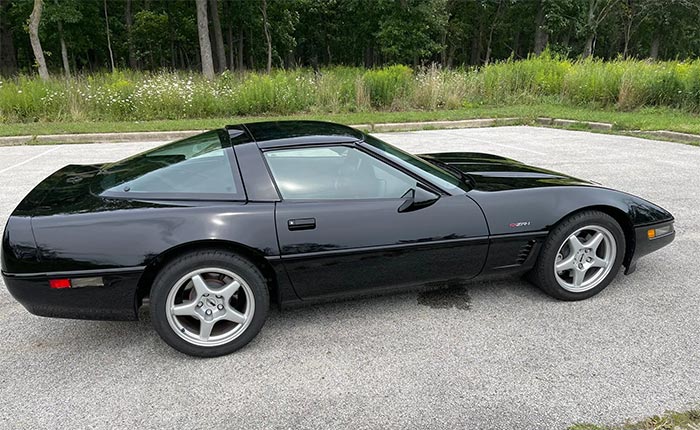 Mercury Marine in Stillwater, Oklahoma manufactured and assembled the sophisticated aluminum engines during a six-year run, but the company stopped building them in 1993, sending one last batch to Bowling Green where 448 units were each available in 1993, 1994, and 1995.
Collectors usually like to have the first or last year of production of models, not to mention a car with rare features, so this black 1995 ZR-1 with just 11,000 miles should be of particular interest to them. It's available through Monday on Bring a Trailer.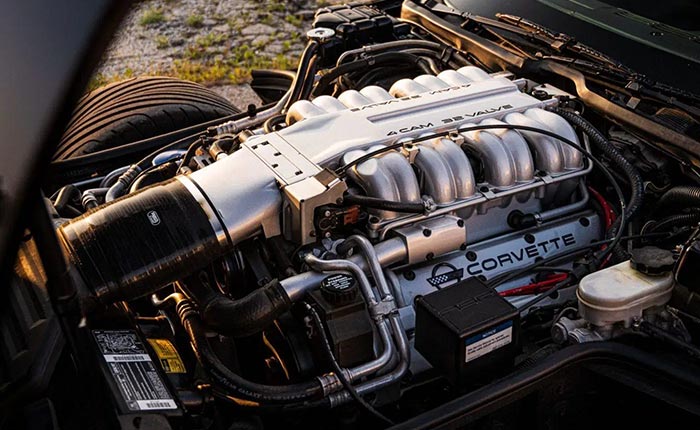 No. 244 in that year's run, this car is also one of 121 ZR-1s that year with black paint and features black interior as well. It's also been lightly modified with an aftermarket performance-tuned chip, higher-flow air coupler, Jeal stainless-steel headers, and Corsa exhaust, and the suspension was lowered in March 2015. (The original exhaust and air coupler are also included.)
Of course, all ZR-1s came with the six-speed manual transmission. Other equipment includes a removable roof panel, staggered-width 17-inch wheels, traction control, cruise control, automatic climate control, trip computer, keyless entry, and Delco AM-FM-CD cassette stereo.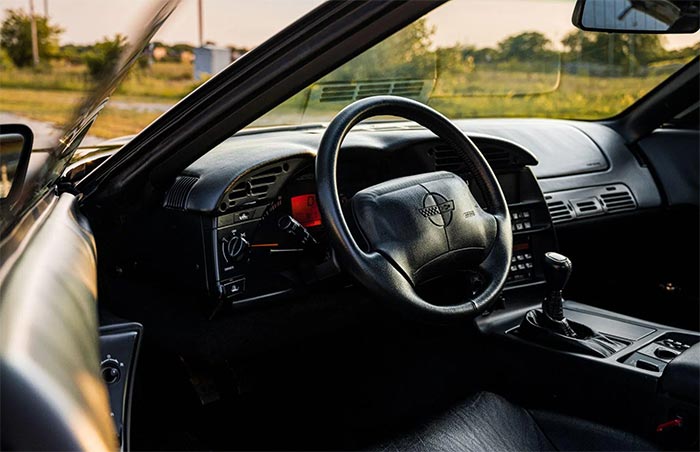 Voss Chevrolet out of Dayton, Ohio delivered the car to its original owner, and this ZR-1 has since lived in Arizona and Texas. The current owner, in Illinois, bought the car in 2015 and reportedly has driven it about 3,000 miles since then.
The car has a clean Carfax. Maintenance includes a repair to a power lumbar-support motor and an oil change in November 2020. The outer driver seat bolsters show signs of wear, despite the low mileage.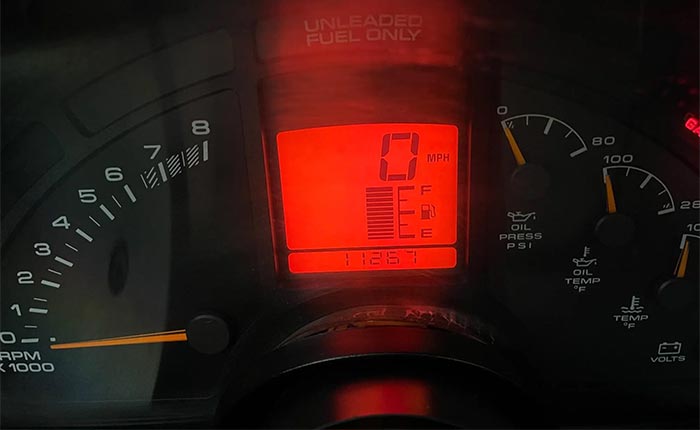 Source:
bringatrailer.com

Related:
Corvettes for Sale: 1973 Corvette L82/4-Speed Garage Find on Craigslist
Corvettes for Sale: No Reserve Triple Black 1969 Corvette L88 Convertible
Corvettes for Sale: 1996 Corvette Collector Edition with LT4/6-Speed