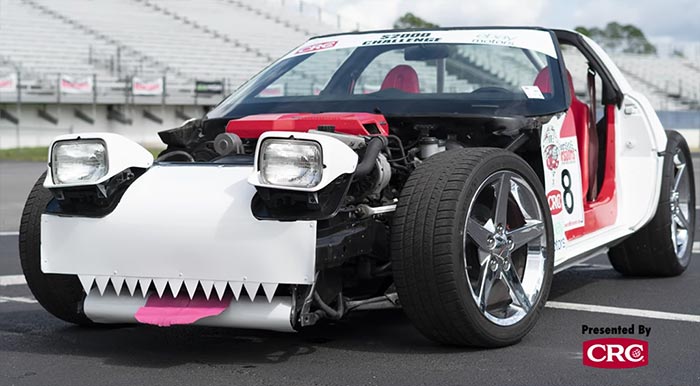 Photo Credit:

The C4 generation (1984-1996) is probably the most economical way to get into the Corvette hobby these days.
Danny Varner's 1984 "Vette Kart" racer carried that thriftiness to new heights, though.
For an investment of just $1,087, he came up with a 1984 Corvette that proved to be competitive in Grassroots Motorsports Magazine's annual $2,000 Challenge.
Varner has been coming to the event for years and first purchased a Fiero to enter the competition, but a lack of power led him to scrap that mid-engine Pontiac and switch to a "pretty rough" non-running '84 Corvette that he bought for just $750.

Clearing up some mechanical issues by installing a new fuel pump and rotor button and cleaning the injectors was the first order of business for Varner, who then used a Sawzall and a die grinder to take the body apart. Switching from the stock leaf spring suspension to coilover shocks off an ATV proved to be the hardest part of the conversion, he said.
Once he had the body off, Varner didn't like the way the front end looked so naked, so he got the idea of attaching the headlights on top of the radiator. Now the car looked like it had eyes, so Varner decided to go all-in on the creation of a face by using metal to create "cheeks," added some jagged teeth, and completed the look with a tongue.

Then it was off to competition, where his first-ever efforts at autocross proved to be "an ultimate disaster," with the car ending up backwards on the track. "My biggest takeaway here is to go practice some autocross," he said, though by his fourth try, he says he was starting to get the hang of it.
Varner says he was always into drag racing but now definitely wants to pursue autocross further. After finishing eighth or ninth this year, he plans to return to the contest next year, hopefully using some of the money that's left in his budget to increase the power and "bring something back a lot faster."
Speaking of the budget, he stretched it as far as he could by talking the previous owner into reducing the price $150 to $750 since it wasn't running, and then selling the back glass and the doors (which had power windows that still worked) to help pay for the mechanical improvements.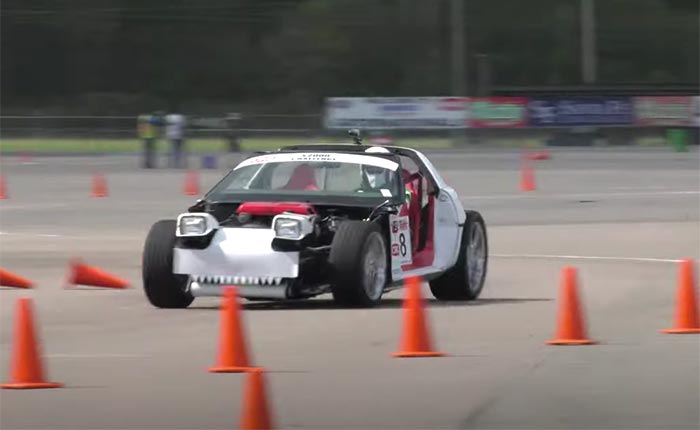 "Basically everything that I spent on the car was mechanical other than the wheels," he says. "Purchasing the wheels and the seats – that's what took most of my budget up."
He'll be back next year, he promises, because "I like the whole bare bones of it, the everybody kind of gets your hands dirty type feel. It's a great camaraderie; everybody tries to help each other in the background. I like that. There's not everybody … after each other; it's more help each other. It is grassroots racing, and that's what I love about it."

Source:
hotcars.com

Related:
Crazy 1998 C5-Based Vette Go-Kart for Sale
[PICS] Utah Man Strips Down a C4 Corvette for the Ultimate Lightweight Driving
[VIDEO] Watch as this 'Skeleton C8' Corvette is Driven Around Without Doors or Body Panels