Photo Credit:Chevrolet.com

Faulty wheels have been a touchy subject for Corvette owners, particularly those who own the C7 Z06 and Grand Sports as owners have complained for years about their aluminum wheels cracking under normal driving conditions. Now it appears that we have another issue with the Corvette's wheels, but this time it's affecting the new C8 Corvette.
General Motors has released a new Technical Service Bulletin today for the 2020-2021 Corvette regarding "Wheel Casting with Exposed Porosity" which is just a fancy way of saying that some Corvette wheels have holes in them from the casting process.

The C8 Corvette's wheel porosity issues are covered in TSB #N202315730 and #N202315731. The cover sheet claims that the total number of U.S. vehicles involved is approximately 13,049 with only 10% of those vehicles believed to be impacted. We were able to get our hands on both PDF versions which be viewed and downloaded here and here.
Certain 2020 model year Chevrolet Corvette vehicles may have a condition where exposed porosity in wheel castings are larger than allowed and do not meet internal GM requirements. Vehicles in this field action are to have two sets of wheels inspected. The wheels on the vehicle are inspected under N202315730 and the extra wheels are inspected under this field action.
In the TSB, dealers are notified that affected vehicles would be marked in the GM Global Warranty Management System and when these cars come into a Chevrolet dealership for service, the technicians will need to inspect all four wheels and replace if necessary.

GM provides a list of part numbers for the wheels and it shows that both the Open Spoke and Trident Wheel designs are included in the TSB.
Here are some of the images that GM supplied showing the various porosity issues in the wheels: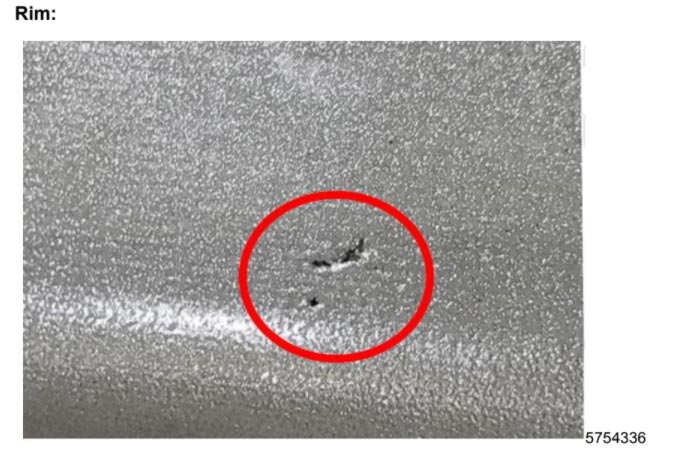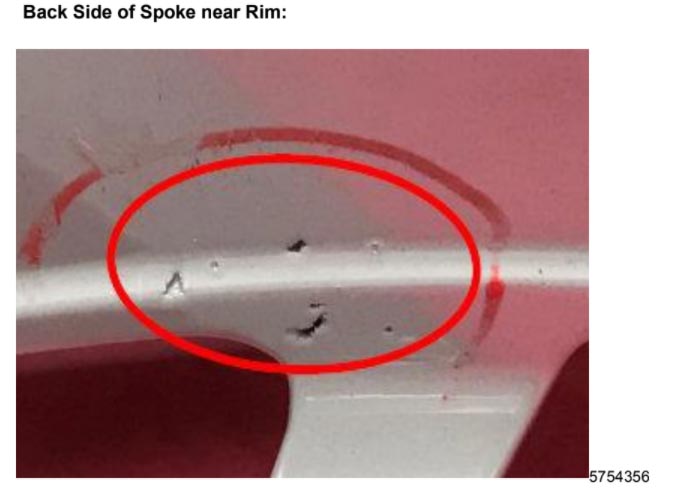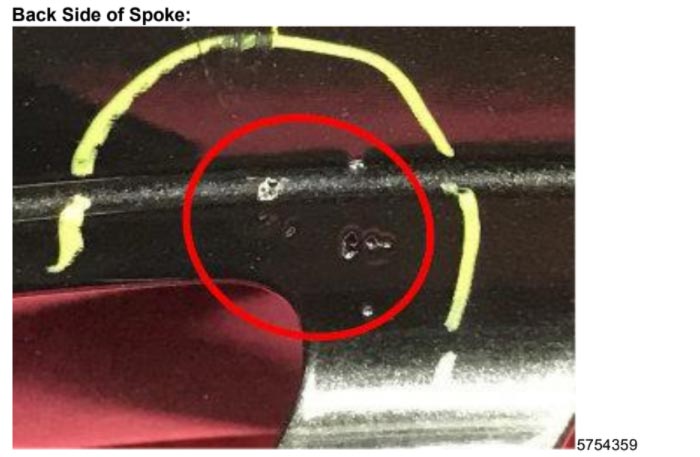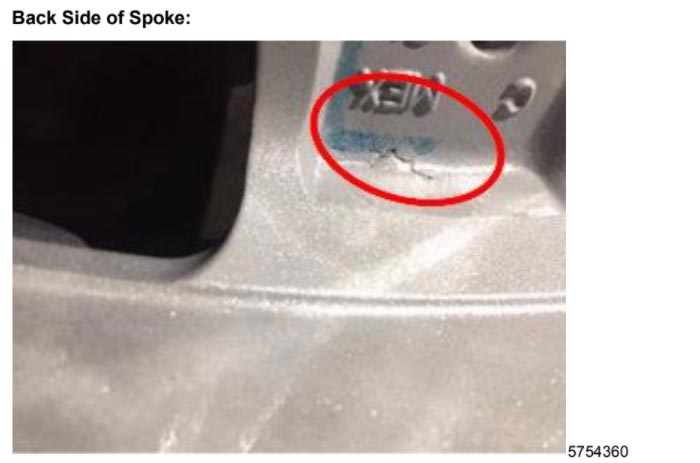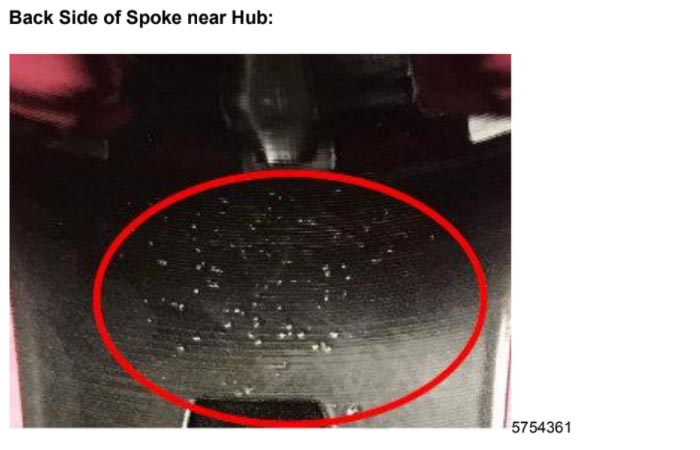 GM says that any wheels identified as having the porosity issue need to have a 13mm hole drilled completely through the rim barrel of the wheel so they can't be reused, and then dispose of the faulty wheel through a reputable metal recycler.
At least GM is acknowledging the manufacturing defects and is offering to replace any affected wheels at their cost. Owners of C7s were not as lucky and many have joined several on-going class action lawsuits as GM has denied any responsibility for those wheels that have cracked or bent.

Source:
Chevrolet.com

Related:
Hundreds of C7 Corvette Owners Join Class Action Lawsuit Against GM Over Defective Wheels
New Class Action Lawsuit Filed Against GM Over Defective and Cracking C7 Corvette Wheels
A Lawsuit Against GM Over Cracked Corvette Wheels Has Been Dismissed