Sometimes a dream can turn into a nightmare.
That's what the owners of hundreds of C7 Corvette Z06 and Grand Sport models are saying after joining a consolidated class-action lawsuit against General Motors filed Sept. 10 in U.S. District Court for the Eastern District of Michigan.
The suit alleges wheels on the 2015-19 Z06 and Grand Sport models are "prone to deforming and cracking, without impact damage" because of materials that were "cast, rather than forged … of insufficient strength … and insufficient quantity, to withstand the torque and power input from the drivetrain."
Furthermore, the suit claims the cars are unsafe to drive because the broken rims could puncture the tires, causing air leaks and tire blowouts. The plaintiffs are seeking millions of dollars in reimbursements for the 18 owners named in the lawsuit, as well as other owners.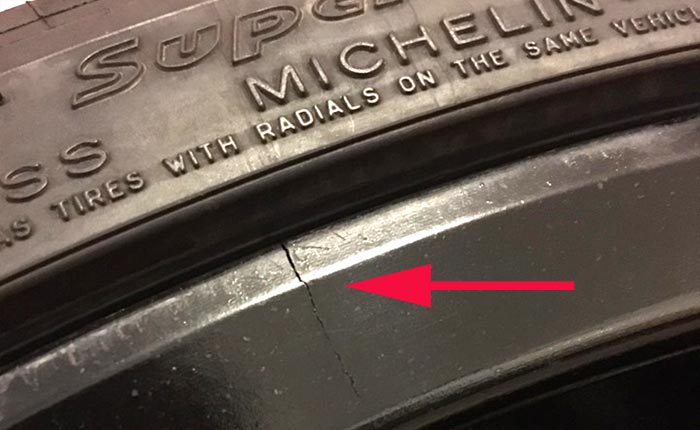 Photo Credit: Sonny Lenaers

One such owner was Vanessa Bishop Diggs, who bought a 2019 Z06 last year. "That was my dream vehicle," she told the Detroit Free Press in an article published Saturday. "I did all the things I was supposed to do in life. If you did this and this, things came to you and you reap what you sow. And then, bam!"
The "bam" started when her dream vehicle started to "shutter and shimmy" after 15,000 miles on the road because of bent wheel rims that were not covered under warranty and cost $3,000 to replace.
So much for her dream.
"I don't want the car now, even with the new rims on it, because it was sick," she says. "I don't want to deal with it, and the way General Motors is treating me, I don't want it now."

For its part, GM has long maintained that there is no wheel problem with the cars and that no safety recalls are planned. Chief Engineer Tadge Juechter, in fact, said in 2017 that GM designs its wheels to withstand extreme pothole loads and tests them on high-speed lab equipment capable of simulating the entire life cycle of the vehicle.
"People are often surprised that a wheel can be bent or cracked without any visible damage to the tire or obvious scratches on the wheel," he wrote then on the Corvette Forum.
He said a road can hazard can bend a wheel frequently so that the damage is "initially almost undetectable to the driver." Eventually "fatigue cracks" can form, and despite having a normal appearance, the wheel can begin to leak.
Photo Credit: Sonny Lenaers

While we certainly respect and appreciate Juechter's decades of expertise, we wonder why all four wheels would be damaged at the same time by a single road hazard. It seems the problem would be just one or two wheels.
We've written about similar lawsuits like this for years, and by now, we're wondering if they'll ever be resolved in court. Of course, as they say, the wheels of justice turn slowly. Quite literally in this case, apparently.

Source:
Detroit Free Press

Related:
New Class Action Lawsuit Filed Against GM Over Defective and Cracking C7 Corvette Wheels
Another Lawsuit Filed Against GM Over Cracked Corvette Wheels
GM Facing Class Action Lawsuit Over C7 Corvette Z06's Cooling Issues