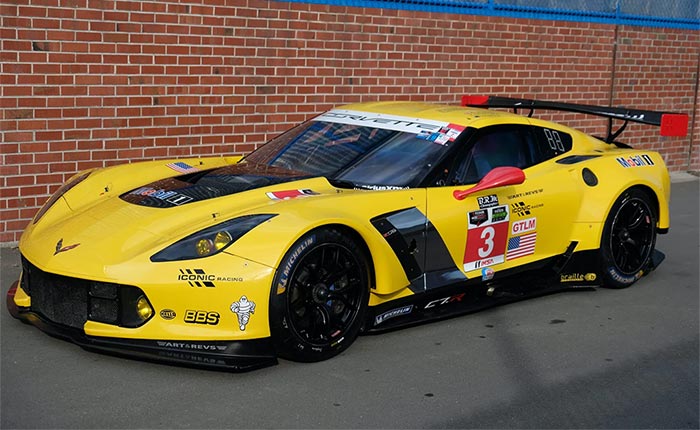 If you've ever wondered what it would be like to drive a C7.R race car, this is your chance … if you happen to have enough bucks.
One of the seven C7.R factory racing cars built by Pratt & Miller Engineering for IMSA Tudor United SportsCar Championship series competition is being auctioned off right now on Bring A Trailer. With seven days to go in the bidding, the highest offer is already $410,000.
This fully documented C7.R with chassis #C7RGT-003 finished in the top five 10 times during two seasons of competition, including five first-place trophies in 2014 and another checkered flag at the Rolex 24 in Daytona in January 2015. The car's last outing ended in a sixth-place finish at Petit Le Mans in October 2015.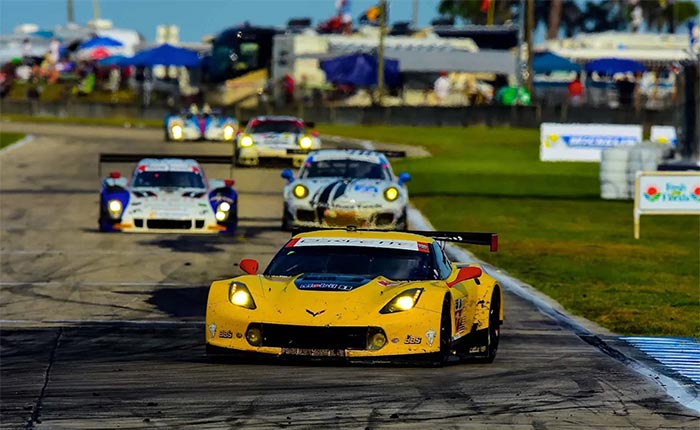 Photo Credit: Richard Prince

Coated in the 2014-15 livery of yellow and black with red accents and period racing decals, the car features carbon-fiber bodywork over an aluminum monocoque from the production version of the Z06. Pratt & Miller built seven such cars in New Hudson, Michigan – each with widened wheel arches, a lowered roofline, enhanced aerodynamics, an adjustable rear wing, functional lighting, front and rear tow hooks, side-exit exhaust, external fuel fillers, digital number plates in place of the rear quarter windows, a special front splitter with a stepped turning vane for better downforce and an underbody with venturi tunnels and a rear diffuser.
Inside, the car has an integrated roll cage, equipped with a single Recaro racing seat, safety harness, and side-curtain net. Other cool features are the Formula 1-style steering wheel with driver inputs like selectable traction-control levels and engine-management settings; paddle shifters to control gear selection; Bosch digital displays, and LED rev indicators.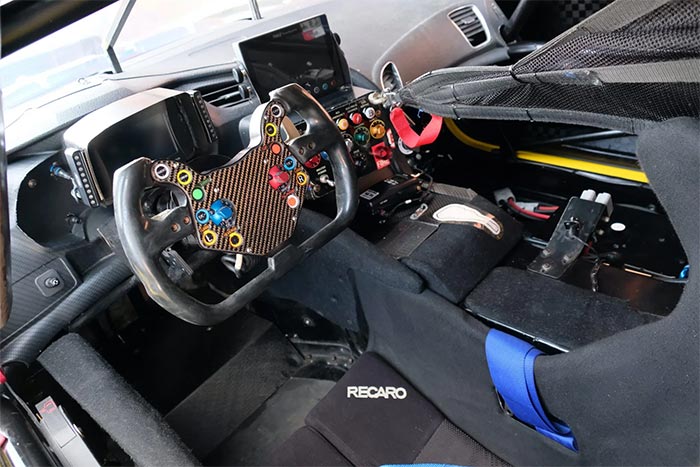 Of course, if you're worried about the LS7-based V8 engine being worn out, don't fret because Pratt & Miller recently performed an overhaul before consigning the car for sale. By the way, that engine produces 575 horsepower and 509 lb-ft of torque.
Likewise, if you're concerned about replacement parts, the sale includes a spares package with various body panels, suspension components, and three sets of extra wheels.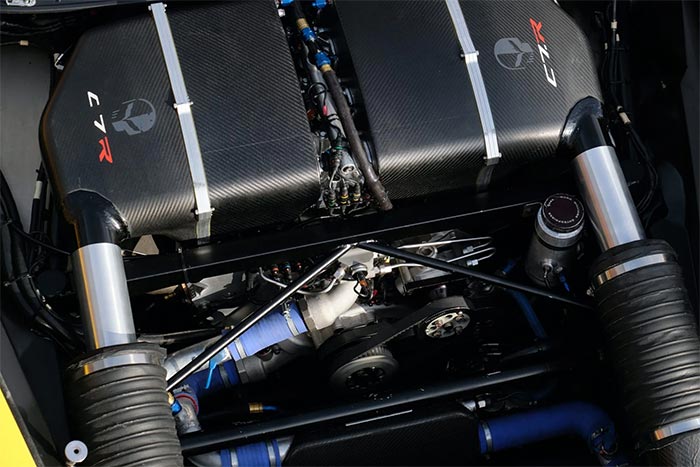 A few notable comments from readers on the Bring a Trailer site:
From TonesVette: "Pinch yourself! We've died and gone to heaven. Street cars that are faster and more powerful than purpose built race cars now come from the factory with a warranty. Did you ever think you'd live to see the day?"
From JTlake: Serious question: The car didn't get all of those wins, or high finishes, without the drivers (and the team behind them). But who were the drivers? I suspect listing a few of them would add some additional value here……
From redtanrt10: Love to own this!! I do hope the buyer is an enthusiast who will track it. More hours and road rash will have $0.00 impact on the future value. Please don't put this car in a collector cage!!!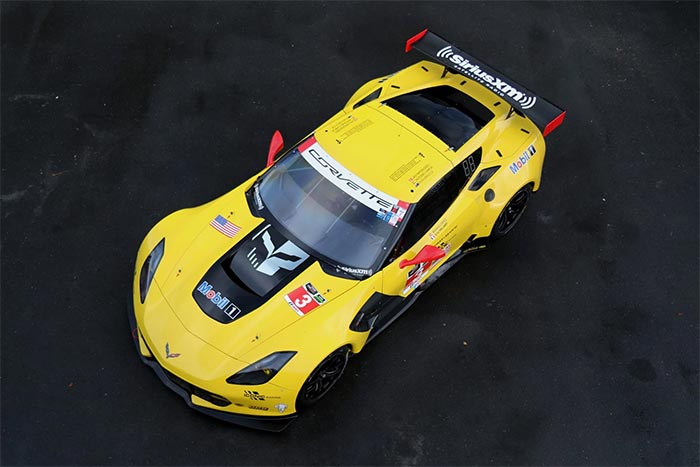 Source:
BringATrailer.com

Related:
Corvettes for Sale: You Can Own the Corvette C7.R Chassis No. 003 that Won at Sebring, Daytona
[VIDEO] Mobil 1 Looks at Corvette Racing's Championship Legacy at the 24 Hours of Le Mans
[VIDEO] Mobil 1 'Uncut From the Track' Presents Sights and Sounds of the Corvette C7.R