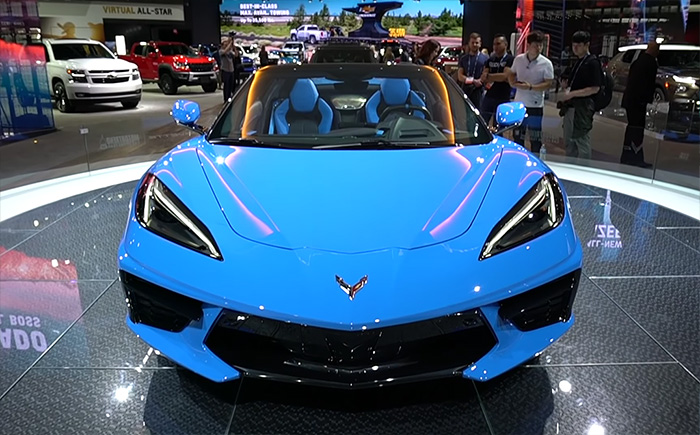 For more years than we can remember, the 2nd week of January has marked the kick-off the North American International Auto Show (NAIAS) in Detroit. That all changed last year when the indoor event was to be reimagined into an early summer indoor-outdoor event. Then Covid-19 came along and the whole 2020 show was eventually scrapped. Now, show organizers announced late Monday that the 2021 NAIAS has been canceled as well. The event had previously been rescheduled for a second time to a late-September early-October 2021 timeslot amid Coronavirus concerns. The last NAIAS was held in January 2019.
The good news here is that the full-scale NAIAS in downtown Detroit is being replaced by a smaller, more Covid-friendly outdoor event at the M1 Concourse in Pontiac, about 25 miles north of Detroit nestled right alongside famous Woodward Avenue. M1 Concourse is a private motorsports club covering 87 acres. It features the 1.5 mile Champion Motor Speedway road course, ultra-high-end luxury garages, and a 2.5-acre skid pad among other vehicular attractions. Previously M1 has hosted large events like Corvettes on Woodward and Roadkill Nights during the Woodward Dream Cruise.
The new event will be called Motor Bella and will run September 21st – 26th. Organizers still expect to have OEM vehicle displays and reveals as well as technology and performance demonstration areas. Details on the new event are still emerging and no one has really commented on the potential return to downtown Detroit in 2022.

As the world continues to shake off the effects of the coronavirus, we're sure this is just the first of many events that'll get a new look in 2021 or will be canceled entirely. Obviously, health and safety come before our beloved car hobby. We're also hopeful that the late-September weather in Michigan will cooperate and the event can go off as planned. Either way, we've still got at least one more car event on the calendar for 2021. If the weather is good and Covid cases are under control, we'll be there bringing you all the latest Corvette and Chevrolet news.

Source:
Detroit Free Press and Automotive News

Related:
[VIDEO] Chevy Girl Presents the 2019 Corvette ZR1 at NAIAS
[PICS] The Corvettes of the 2019 North American International Auto Show
[GALLERY] The 2019 Corvette ZR1 at the North American International Auto Show