Say, you know what kind of wheels would look great on the C8 Corvette?
Yes, we are going there…
As more custom wheel manufactures begin showing their off their chrome wheels on the 2020 Corvette Stingray, the more we believe that Chevrolet missed an opportunity to offer a factory wheel in a chrome finish. Brad Paisley recently referred to them as "old man wheels" but I know what I like and the whole Black Wheel look just doesn't do it.
As an example, we are sharing these photos of various C8 Corvette's wearing HRE's FlowForm FF11 forged wheels for #WheelsWednesday.

We really like the HRE FlowForm FF11s as their five-spoke design is reminiscent of the various factory wheels that Chevrolet has offered for the Corvette over the years. A total of 18 finishes are offered on the forged monoblock wheels and we are highlighting those in "Liquid Metal."
HRE offers the wheels in sizes from 19″ to 22″ so Corvette owners can maintain the 19/20-inch staggered set-up or step up to a 20/21-inch look. Pricing starts at $625/each for the 19″ and $675 for the 20″ wheels. Check out these renders with the wheel on the C8s in various exteriors: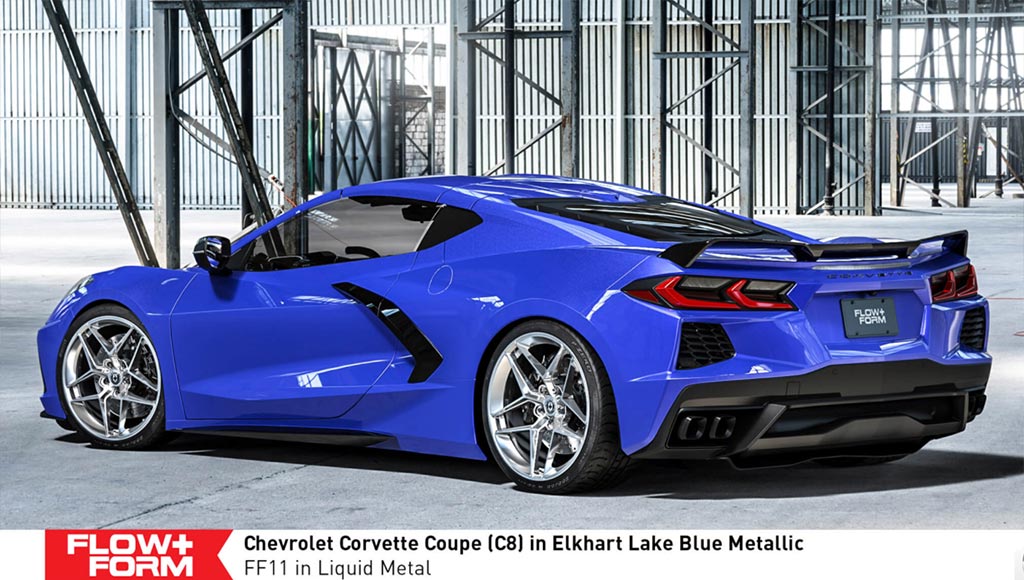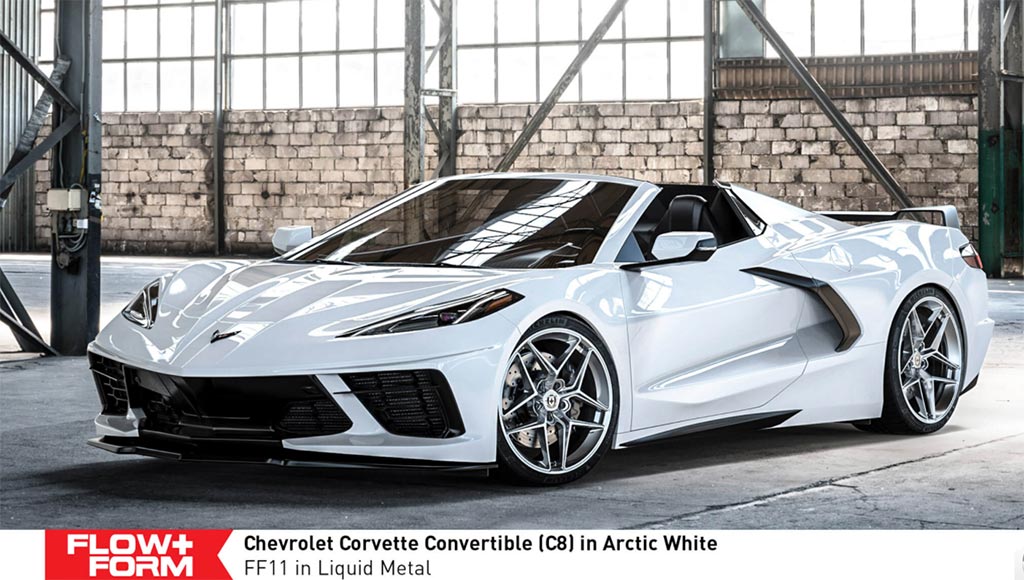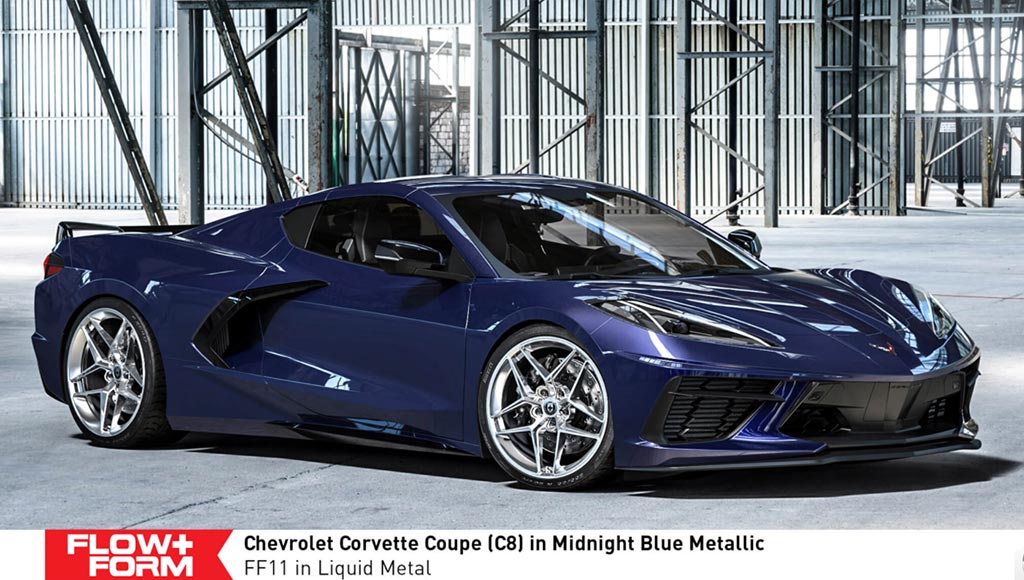 Like what you see? Let us know in the comments below!

Source:
hrewheels.com

Related:
[PICS] Ceramic Matrix Gray 2020 Corvette on Rose Gold Custom Alloys from Signature Wheels
[VIDEO] Hennessey Performances Offers Lightweight Custom Wheels for the C8 Corvette
[PICS] 2020 Corvette Stingray on Forgiato Ventoso Custom Wheels