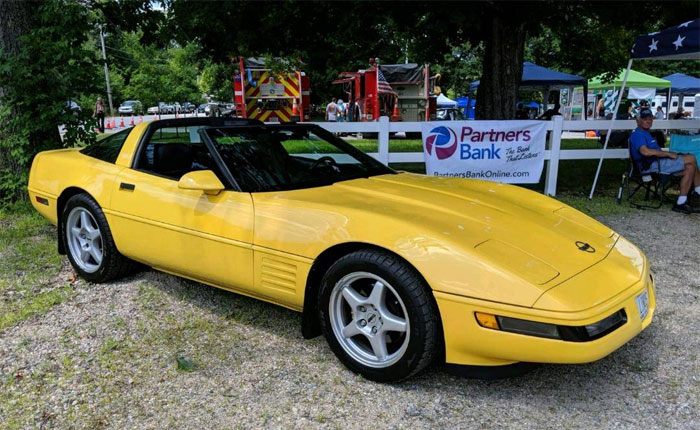 If you're looking for an uncommon C4 Corvette that won't break the bank, this 1992 yellow coupe might be the end of your search.
It's the rarest color amongst the 20,479 coupes and convertibles built in '92, with only 678 examples (3.3%) having left the Bowling Green factory in this shade.
One of the 14,604 coupes from that year is up for sale by a Maine owner, with an asking price of $12,500 or best offer.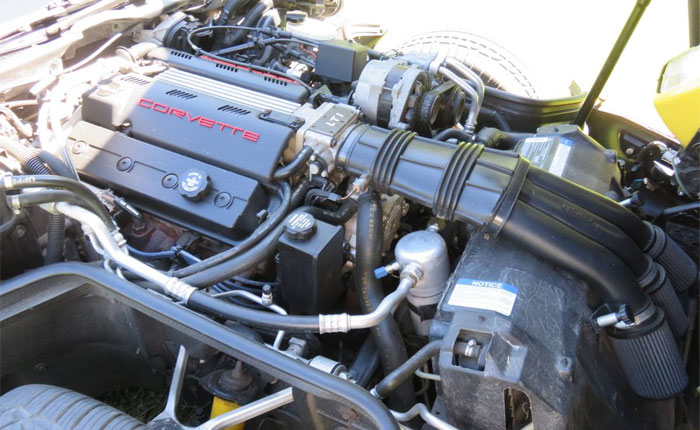 What this car has going for it over earlier C4s is that 1992 marked the first year for the new LT1 engine that increased horsepower to an even 300, up considerably from the previous year's 245. The new engine also used reverse flow cooling for the first time by Chevrolet, with coolant routed to the heads first instead of the previous journey from the water pump through the block and then to the heads.
Appearance-wise, the '92 marked the second year for the ZR-1 flavored convex rear bumper treatment with four rectangular tail lamps, as well as the wraparound parking-cornering-fog lamps on the front end, revised side panel louvers, and wider body-side moldings in body color.
All C4 Corvettes, of course, had the clamshell front end, and a photo under the hood shows this one to have an aftermarket cold air intake that should increase performance and make for an awesome sound, too.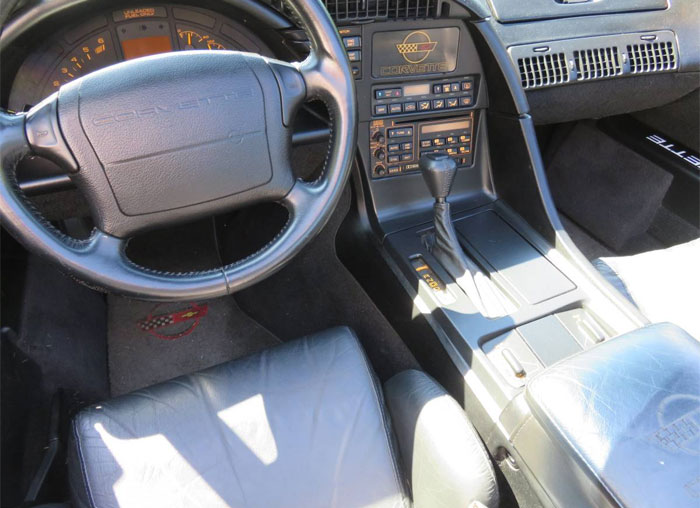 The black leather interior provides a good contrast to the yellow exterior and appears to be in good condition.
The car is equipped with an automatic transmission, air conditioning, tilt wheel, and power windows / seats. It also has been updated with new door and roof seals to protect occupants from the weather.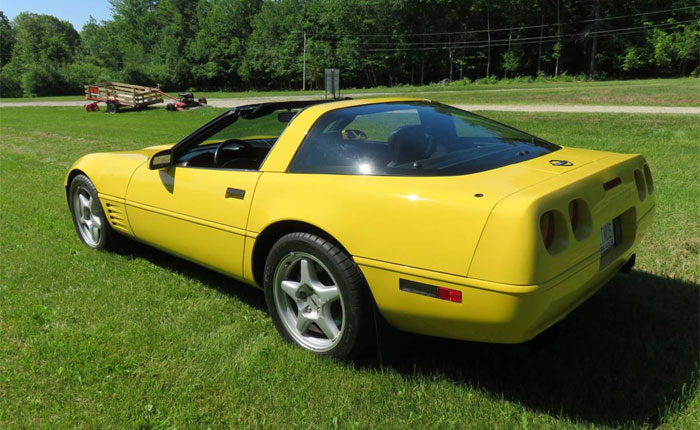 In case you need more motivation, the seller invites you to "remove the hard top and head for the beach! Let the wind blow thru your hair as you cruise the beaches and just enjoy the ride!"
How about it? What are your thoughts on this "banana" Corvette? Are you ready to rip the peel off and head for the beach, or just yawn and go take a nap?

Source:
Craigslist via BarnFinds.com

Related:
Corvettes for Sale: 1988 Callaway Corvette B2K Twin Turbo on Bring A Trailer
[VIDEO] A C4 Corvette Driver Channels Fast N Furious By Drifting Under a Semi Trailer
[VIDEO] 1987 Corvette Adds Supercharged LS9 and Forgeline Wheels for Epic Power and Great Looks