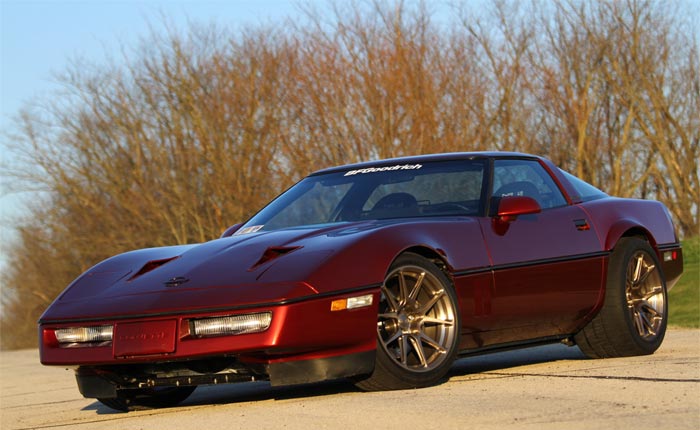 Photo Credits: Chris Jacobs

C4 Corvettes don't always get the attention they deserve these days.
With horsepower levels ranging from just 205 to 300 horsepower for base models, these Corvettes admittedly aren't as powerful as the C5 through C7 front-engines.
But we think Harold Chapman ofCustoms and Hot Rods of Andice in Georgetown, Texas has poured himself a glass full of Texas tea, as the Beverly Hillbillies might say.
We've always thought C4s were much cooler than later generations in some ways, including their clamshell hoods that open up to let their owners get an up-close look at all the technical goodies underneath.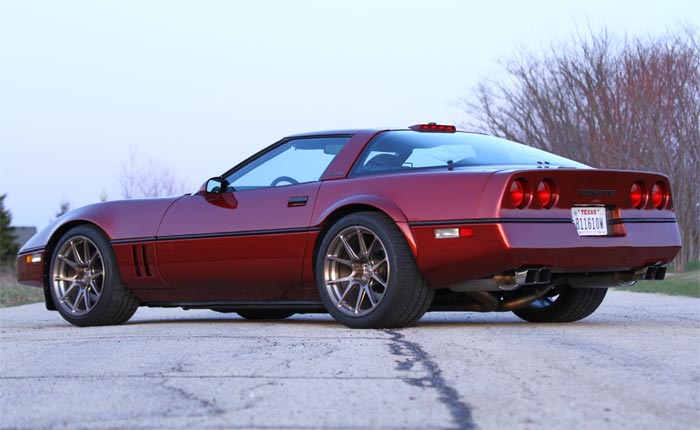 Originally this Corvette was optioned as a twin-turbo Callaway B2K model but after years of hard driving, the engine was in need of an update. Instead of rebuilding the twin-turbo, he opted for a more modern and went with a Connect and Cruise kit from Chevy Performance.
Chapman has taken full advantage of the C4's open engine compartment by stuffing a supercharged LS9 V8 (normally found in 638-horsepower C6 ZR1s) under the clamshell of his 1987 Corvette that was installed by The Car Shop in Temple, Texas.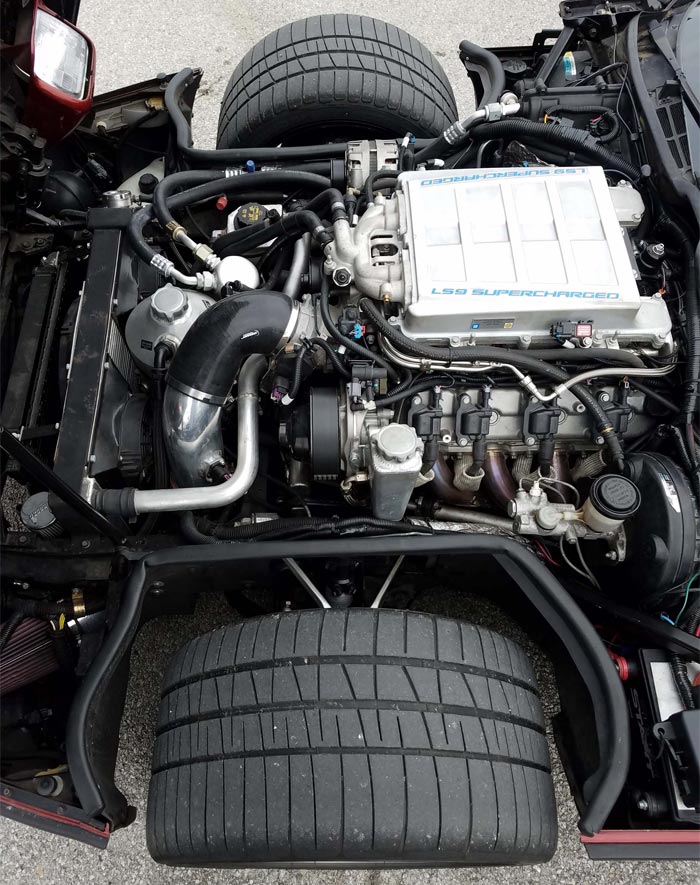 Other updates that also help to make this car stand out from others are the Forgeline GS1R wheels (18×11, 18×12) with BF Goodrich Rival S tires, not to mention the Ridetech C4 coilover suspension, Wilwood disc brakes, and the 4L85E four-speed automatic transmission that sends power to a Hammerhead 12-bolt IRS differential with upgraded axles. We think the basic stock interior still has a nice design 33 years later, nicely brought into 2020 with new racing seats and additional instrumentation.
Check out the nicely done video from Ridetech that highlights these features, along with a clip showing this fourth-generation Corvette in action on a course.
In the case of Corvettes, you don't necessarily have to have the latest and greatest model to strut your stuff. Just ask Harold Chapman.

Source:
Forgeline via Engine Swap Depot

Related:
Corvettes for Sale: Investment-Grade 1996 Corvette Grand Sport Convertible #709
[PICS] Swedish-Built C4 Corvette Brings Back Memories of Miami Vice and Testarossas
How Much Corvette Can You Get with Your Stimulus Check?