Welcome to Quick Shifts, a content feature here at CorvetteBlogger featuring links to Corvette and automotive-related stories of interest. We are going highly human-focused this week to celebrate some of the people behind the greatness of our favorite car. The content that we have hand-selected for you this week includes the C8s styling, respect for the C6 ZR1, Lingenfelter Collection tour, UK C8 pricing, L88 drag action, Chevy's Z-Cars, and the top stories from around the internal-combustion globe.
FIRST GEAR:
From a standstill, we let out the clutch and get going with a C8 twosome from our friends at Hagerty Media. First, if you have an hour to kill this weekend, check out a replay from Hagerty's live Friday interview with Corvette Chief Engineer, Ed Piatek, it is a worthwhile watch!

Also, in his column, Vellum Venom, Hagerty's design expert, Sajeev Mehta breaks down the eighth-generation Corvette's design… expertly. One of the things that adds to this interesting walk around is a multitude of up-close pictures that really add to the words, give it a look, especially if you haven't gotten a chance to see the latest Corvette in the metal (or composites) yet.

SECOND GEAR:
In honor of 6/6, we have some C6 action from Road&Track up next. Mack Hogan made a bold statement this week and it is one that your author couldn't agree with more. The piece is titled "The C6 ZR1 is Still the Coolest Corvette You Can Buy" don't read it if you are prone to suggestion and have about $60k burning a hole in your pocket!

THIRD GEAR:
Third gear takes us to Michigan to for a meet-up with one of our favorite dudes, Ken Lingenfelter. As the famous Lingenfelter Collection is currently closed to the public, its namesake uploaded a tour to YouTube that he leads himself! It is nearly 30 minutes long but absolutely worth a watch! See it for yourself here and get a little extra insight from Hagerty's Kyle Smith who wrote the piece that alerted us about this video this week. Thanks Kyle and Thank you Ken!

FOURTH GEAR:
If you accidently hit the skip shift and ended up here after first gear, welcome back and here is an oldie but a goodie that can help you get rid of that pesky feature for just $7 but for the real meat of fourth gear, we are going back to our site's current bread and butter, the C8. Pricing has been announced for UK-bound right-hand-drive Corvettes and, while not nearly as good as domestic pricing, our mates across the pond should be pretty happy with the numbers. The fully-optioned, UK-spec, Launch Edition coupe will start at £81,700, while convertibles will run £87,110, all complete with the controls on the wrong side of the car for the first time in history! Car Throttle was the first place we saw this news a few days ago so they get the nod here and while, at current exchange rates, these 'Vettes sound rather pricy, CT points out that it is still less than a base 911 runs in England and don't forget, we aren't talking about a bare-bones 1LT model either.

FIFTH GEAR:
Fifth gear is where we have a great video for you patient classic Corvette fans who weather the bombardment of C8 news every day in hopes that something like this pops up and we don't think it will disappoint! How does some '69 L88 drag racing action sound to you? To make it even better, we will throw in a duel with another legendary Chevrolet 427, one of the 69 '69 Camaro ZL1s is in the house. This video might be short (would you expect anything else when the subject matter is so fast?) but it is great fun, enjoy!

SIXTH GEAR:
The C8 is bringing a lot of new recruits into the wonderful world of Corvettes and even General Motors performance as a whole. Sixth gear takes us back to Hagerty (they brought their A-game this week!) where newbies will find a handy guide to what all of those fancy Z-codes mean on Chevy's hottest cars, this is mandatory information, take notes if you must! Also, we do have a slight bone to pick about the whole Datsun/Nissan "dibs" on the Z-Car thing that is brought up right off the bat, while we respect those little cars for what they are (we even featured a sneak-peek at the new one in last week's edition of QS), giving them a preemptive declaration over the final letter of the alphabet over the best that Chevrolet has to offer is kind of like trying to give one of the Big Bang Theory guys claim to the moniker "Iron Mike," we, and Mr. Tyson, can't, and won't stand for it!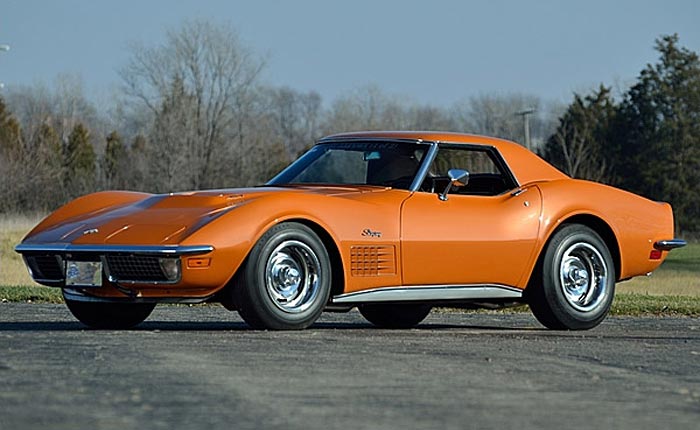 Photo Credit: 1971 ZR2 by Mecum

SEVENTH GEAR:
Remember all of those references to shifting gears manually earlier? Forget them because we are going full dual-clutch automatic here, with two extra gears for double the fun this weekend! First, from around the rest of the automotive landscape, we have official second-generation BMW 4-series info and pictures, but we must warn any readers with weak constitutions, do not fix your gaze upon this misshapen beast! It appears as if the days when BMW built beautiful, yet understated cars for real drivers are truly in the past now. The power specs check out but the car's length has ballooned 5.2 inches (even eclipsing the old 3-series sedan by 2.2 inches) and, in news that hits a bit too close to home around here, the manual transmission is gone. Read everything that Car and Driver knows about the new car (and try not to scoff at how nice all of the automotive press is being about this thing's looks. Just try to remember that Beemers and Porsches always get the benefit of the doubt from the mags while domestics have to go through the gauntlet for respect), see how much better it could look without the beaver teeth over at Autoblog, and even get a glimpse at the top-tier M4 from a spy photo on MotorTrend.com.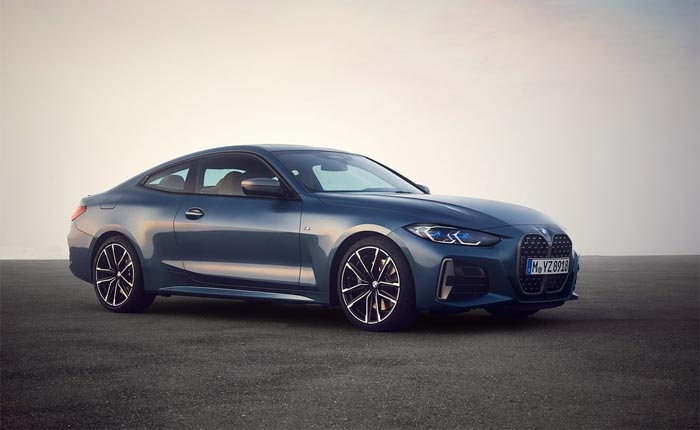 Photo Credit: BMW

EIGHTH GEAR:
Two final stories from proud European manufacturers will close out our forward gears. First we have a PSA for anyone driving around in non-supercharged C7s or almost any 'Vette that pre-dates 2014, there is a new three-row SUV that you don't want to trifle with on the street, especially for pinks! C&D is back with a test of the new Mercedes-AMG GLS63 and this 603 HP leviathan can straight scoot! We won't spoil exactly how fast it is but they were sure to mention that it beats a C7 to 60 in the title!
Finally, a somber story out of Crewe, UK. This week Bentley assembled the final example of their legendary 6.75-liter V8, a powertrain that had been in production since 1959! Read all about it and pour out some Sherry for our fallen (pushrod) chum here.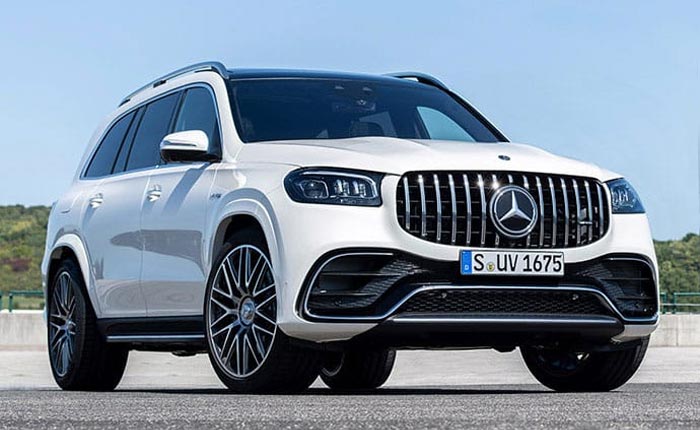 Photo Credit: MBUSA.com

REVERSE:
Pull that left paddle until you see an illuminated "R" on the dash (not sure if that is really how to go backwards with the new DCT so be sure to check your owner's manual for proper shifting procedures!) because it is time for a unique Reverse gear where we let two Motor Trend staffers duke it out in the ancient art of debate.
In this corner, we have Angus MacKenzie, MT's International Bureau Chief who takes the stance that "Old Cars Rule" and his opposition, who claims that "Old Cars Suck," we have Christian Seabaugh, the older brother of Clemson's quarterback phenom, Trevor Lawrence.
That'll do it for this special edition of Quick Shifts, as usual, there is a lot to digest on this page, let us know your thoughts on any of these items in the comment section, especially which side of the Great Reverse Debate you relate to. Have an outstanding weekend, Corvette Nation!

Previous Quick Shifts:
C8 Style with Brett Golliff, C3/C6 Buyers Guides, Jordan Taylor, GM Corporate Espionage, and more!
C8 Review, LS Swap, Business Case, British ZR-1 Sedan, 2010 Grand Sport Reveal, and more!
Future C8s, Banshee History, Four-Rotor C8 Project, Harley Earl WWII Manuals, Dream Cruise is On, and More!