What a beautiful sight for Corvette enthusiasts to see this video from 7 Eyewitness News and reporter Madison Carter that shows LT2 engines for the new Stingray actually being built at the GM plant in Tonawanda, N.Y.
It's good to see the pride that the workers seem to be taking in making sure the engine lives up to the mandate by GM leader Mark Reuss that each new engine carries a stamp proclaiming to the whole world where it was manufactured.
"It's a little thing but it's big for us," says Plant Manager Ram Ramanujam. "On the engines, we're actually going to have a sticker that says 'Made in Tonawanda, N.Y.'"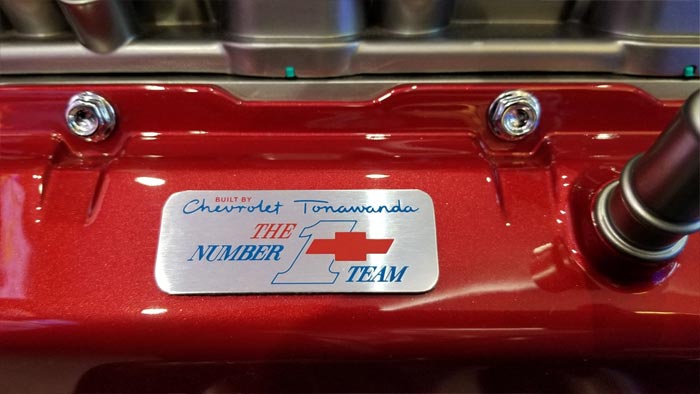 Some 85 workers will take around two hours to build each engine, with assembly technician Raymond Jenson explaining that each person will take roughly 30 to 40 seconds to do their share of the work.
Saying that the assembly line had to learn eight extra jobs to build the new "much more diverse" engine, Jenson points out that the LT2 is "much more complex" with "many more components."
"I wouldn't say (it's) difficult, but it's definitely something our workforce has been able to adapt to and transition to," Jenson says, "and they do an excellent job day in and day out. I'm proud to be a part of 774."
Shop Chairman Michael Grimmer says getting to build the new Corvette engine is "a huge thing for our membership, a huge thing for our community," and it "adds more good-paying jobs to our neighborhood."
LT2 on the line at Tonawanda. Thanks DOGMAN816 for the Photo!

Ramanujam says having the opportunity to build the engine for such an iconic car "is very personal" for the workers. "This is part of our community," he says. "It's an opportunity to showcase the talent we have, the skillsets of the people we have, and just to broaden the western New York community, as well."
UAW 774 Local Presidente JR Baker sums it up when he says: "495 horsepower, 470 lb-ft of torque, 0-60 in 3 seconds. I think you can get a lot of places in 3 seconds, right?"
We wouldn't argue with that assessment, and we salute the men and women at the Tonawanda plant for all their hard work in building a super engine for a supercar.

Source:
7 Eyewitness News

Related:
[PICS] New Tonawanda Pride Badge To Be Featured on the C8 Corvette's LT2 V8 Engine
[GALLERY] Chevrolet Shares Additional Details on the 2020 Corvette Stingray's Powertrain
GM's Tonawanda Powertrain Facility to Build the LT2 V8 for the 2020 Corvette Stingray