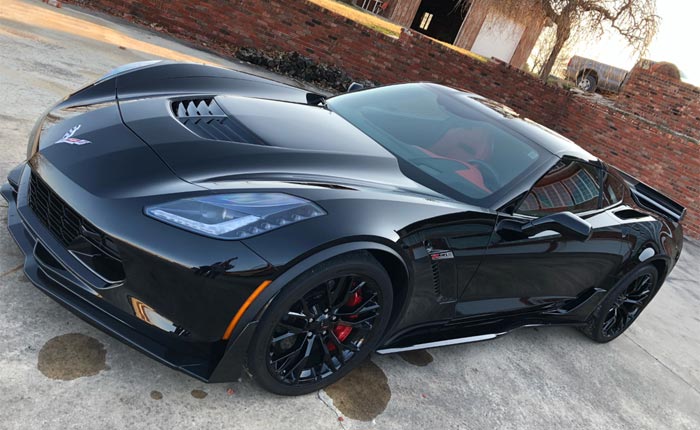 It is officially 2020, the year of the mid-engine Corvette, and with it comes the final edition of our seven-week-long Countdown of the Best Corvettes from each decade! It has been a wild ride full of incredible machines, good conversation, and heated debate.
Before you ask, we didn't include the C8 for consideration this week as its model year and its start date for production fall outside of this week's window of 2010-19. Even if we decided to include the new Stingray on the extensive list of '10s 'Vettes, we weren't sure it would make the cut. We just wrapped up an all-time great decade of Corvette production and the eighth generation of America's Sports Car, while off to an extremely promising start, still has a lot to prove.
The list of competitors for this week reads like an all-star game line-up. The C6 generation saved its four best years for last starting in 2010 with the rebirth of the Grand Sport along with significant upgrades to each existing model throughout the years, culminating in 2013 with the introduction of the ultra-desirable 427 Convertible. Then, in 2014 the C7 burst onto scene, racking up awards and spawning new variants during its abbreviated run.
So, which of these proud members of the Corvette family was good enough to earn a spot in the top three of the past ten years? We have given these highly sought-after awards to individual models, available engines, and entire years during this countdown. This will be the first time that we give it to an optional package.
Photo Credit: Russ Field/VintageReflections

CorvetteBlogger's third place 'Vette of the twenty-teens goes to C7 Z06 and Grand Sport models outfitted with the Z07 Ultimate Performance Package. Checking the Z07 box was rather costly at $8,000 (Plus its forced $3,000-4,000 ground effects package on Z06s (GS owners could get a stand-alone Z07 package without having to drop the extra greenbacks for painted or carbon fiber ground effects, though most still ordered both)) but it backed up those steep numbers with some serious hardware.
Z07s feature unique suspension tuning, ultra-sticky Michelin Pilot Sport Cup 2 tires, the best brakes in the business; 15.5" front and 15.3" rear carbon ceramic units, GM's legendary Magnetic Selective Ride Control, and the top-spec aerodynamics package available on each model.

All of this jargon translates into the highest production car skidpad number that Motor Trend has ever strapped their numerous recording devices to at 1.18 g and a tie with the track focused Viper ACR-Extreme for second place behind the million-dollar Porsche 918 Spyder on MT's famous figure eight test. Switching to Car and Driver's testing to tout the face-melting effects of those brakes; the Z07s had the second (the Z06 is tied with the 911 GT3 RS) and third (Grand Sport) shortest stopping vehicles… ever!
When you mixed these world-beating stats with either the nuclear LT4 or the smooth, torquey LT1, you have a recipe for extremely fast lap times. Lucky, dear readers, your author is in the mood for some visual aids! Let's take a look at the exotic company that these two American Thoroughbreds mix it up with at some of America's most notable road courses. To the charts!

These things are crazy fast, folks! If you haven't yet, take a long, hard look at those lists. Any car that can beat or even approach a Z07 equipped C7 is either priced in the stratosphere or 100% focused on track duty. With both of today's highlighted Corvettes, owners needn't ever suffer or make a hard choice. Our featured cars slay at the track while also comfortably doubling as daily transportation or a road trip companion.
Unfortunately, there are only 2,028 Z07 equipped GSs in the world but any interested parties would have better luck searching for its Supercharged brother. They were made for two more years and saw further demand with a grand total of 12,376 being built (there are still some new ones waiting for a loving home!).
Stay tuned on the 2nd as we reveal the 'Vette that sits in our second place slot and, as always, thank you for reading!

Check out all of our Best Corvettes of Each Decade features:
The 1950s

The 1960s

The 1970s

The 1980s

The 1990s

The 2000s

The 2010s