Here's another commemorative C8 Corvette Coin that was received this week by an enthusiast. This one comes from Bradl1982 who shared his front-and-back photos of the coin on the Corvette Forum.
This C8 coin has a Black surround and comes with this text describing the color:
"Your coin features Black. Unchanged since the 1977 third-generation Corvette, this classic color needs no description and has no need for change. Because let's face it, "mysterious" is defined by a Black Corvette."
We're keeping a running total of the C8 coins with Torch Red, Sebring Orange, Arctic White, and Blade Silver being the ones that have been shared so far. Now we can add Black to our collection. Got a Corvette coin in one of the un-published colors? Let us know!
Photo Credit: Corvette_Katie / Instagram
Photo Credit: Jeremy Welborn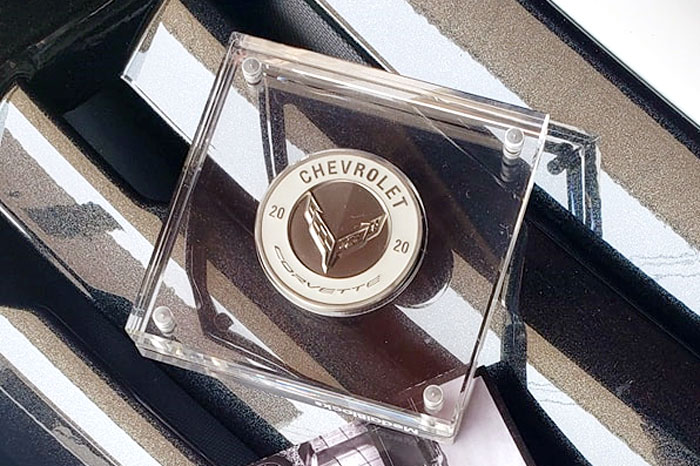 Photo Credit: Michael Frazier
Photo Credit: foreignbishop on the MidEngineCorvetteForum.com

You can read the original account from Jeremy Welborn who received the first Corvette coin in Silver

Source:
Bradl1982 / Corvette Forum

Related:
[PIC] Torch Red Commemorative C8 Corvette Coin
[PICS] The 12 Colors of the C8 Corvette Revealed on these Keepsake Coins
[VIDEO] Chevrolet Shares a New C8 Corvette Teaser Called 'True Colors'