Our friend Katie Ellison of the National Corvette Museum received a Torch Red commemorative C8 Corvette coin this week and shared the photos to her instagram account, Corvette_Katie.
It's the first Torch Red Corvette coin we've seen and it perfectly matches the two red Corvettes in her garage. Somehow I think Chevy knew this beforehand, in which case I'd like to remind them that my 1966 Corvette is Tuxedo Black, thank you very much!
Seriously, I know some Corvette owners who are very excited about these commemorative coins and hopefully, Chevrolet will make them abundantly available at multiple events through the year to give us a chance to collect all twelve colors.
Our friend Jeremy Welborn got the first Corvette coin in Silver and we've also seen photos of coins with the Arctic White and Sebring Orange surrounds which I am sharing again.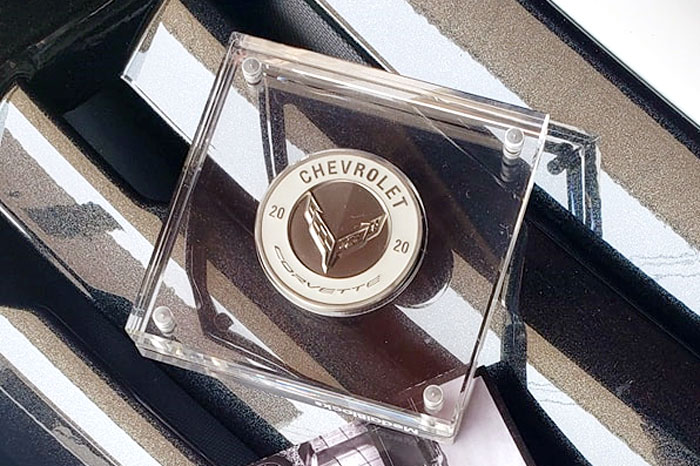 Source:
Corvette_Katie / Instagram

Related:
[PICS] The 12 Colors of the C8 Corvette Revealed on these Keepsake Coins
[VIDEO] Chevrolet Shares a New C8 Corvette Teaser Called 'True Colors'
Chevrolet Shares Details of the C8 Corvette Reveal's Global Livestream