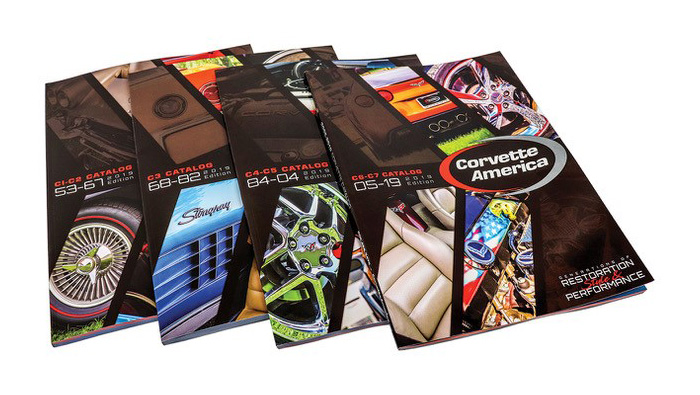 New editions of Corvette America's Catalogs are now available!
Each version is geared to a specific year range, containing the latest Interiors, Parts, Wheels, Accessories and Performance Products for Corvettes of that era. Corvette America now has four catalogs, each with expanded product listings.
The C1/C2 catalog is for 1953-1967 Corvettes. The C3 catalog features 1968-1982 Corvettes. The C4/C5 catalog is for 1984-2004 Corvettes and the C6/C7 catalog contains the latest products for 2005-2019 Corvettes.
Corvette America Catalogs are full of detailed diagrams, parts lists, colorful photos and useful information for your Corvette. No matter which year or model Corvette you drive, Corvette America's Catalogs are the ultimate resources for Corvette Interiors, Parts Wheels, Accessories, Performance and Lifestyle items.
Request a free Corvette America catalog, or download the PDF version today, by visiting the "Catalogs" tab at www.CorvetteAmerica.com.

Source:
Corvette America

Related:
Corvette America Acquired by CID Capital
Corvette America Expands Replica Wheel Selection for 1988-2018 Corvettes
Give Your Corvette a New Look with APR Performance Products at Corvette America